Recipes
Szechwan Shrimp with Grilled Mango Chutney
The floral, lightly peppery scent of Szechwan pepper is a natural with tropical fruit. In this recipe, a Szechwan rub seasons quickly grilled shrimp that are served topped with a grilled fresh mango sauce. The vibrant colors (coral pink shrimp, sunset orange mango), disparate temperatures and textures (a pop of hot shrimp, a slurp of chilled sauce), and flavor (floral spice meets peppered fruit) are enough to cause swooning.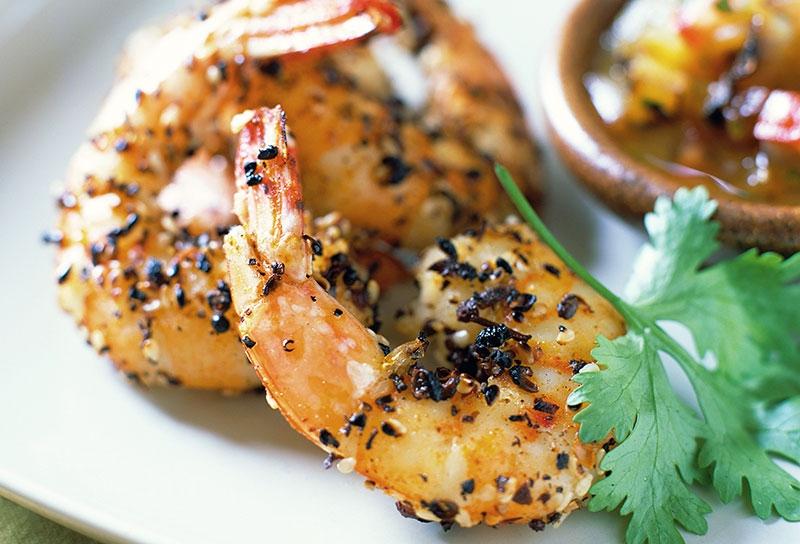 ---
Directions
Prepare and preheat the grill for direct cooking at 425° to 450°F. If using charcoal and/or wood, preheat to a light ash.
Place the grill screen on the grill and coat it with oil.
Toss the shrimp with the sesame oil in a bowl until coated. Spread the shrimp out on a sheet of foil and season with the Szechwan salt.
Grill the shrimp on the oiled screen, with the grill covered, 1 to 2 minutes per side, until firm and slightly browned.
Serve with Grilled Mango Chutney as a dip.
A grill screen will help keep the shrimp from falling through the grill grate, or use your Kalamazoo vegetable-pattern cooking surface.