Recipes
Strawberry Watermelon Rum Smoothies
These frozen fruity drinks are perfect for a summer party. They taste great with or without the rum, so guests of all ages can enjoy them.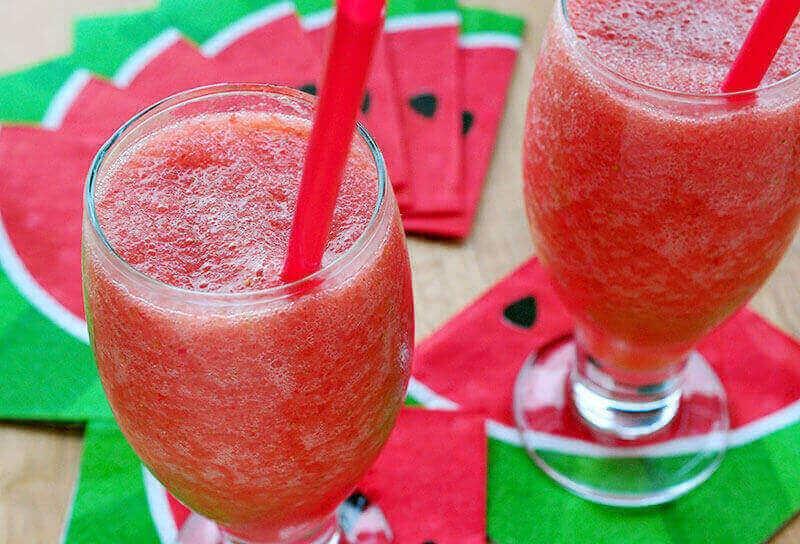 ---
Ingredients
1 pound seedless watermelon, cut up
8 ounces fresh strawberries, trimmed
1/2 cup freshly squeezed lemon juice
Simple syrup to taste (about 1/2 cup, instructions follow)
8 to 10 cups crushed ice
1 cup light rum (I use Cruzan)
1/2 cup extra dry vermouth
For simple syrup, combine equal parts sugar and water in a saucepan, bring to a simmer, and then chill.
Directions
Combine the watermelon, strawberries and lemon juice in a blender and blend until smooth. Blend in simple syrup to taste (I like it a little bit tart, but most people like it sweet).
Unless your blender is massive, split the fruit mixture into two parts. In the blender, combine half each of the fruit mixture, ice, rum and vermouth. Blend until smooth.
Transfer to a pitcher or serving glasses and blend the remaining ingredients. (If you are making half the drinks virgin, don't forget to halve the total amount of rum and vermouth.)