Recipes
Sparkling Rhubarb
When you think of Rhubarb, what comes to mind first? Pie? It's so much more. Aperol, an Italian aperitif that has been around since 1919, has rhubarb as one of its main ingredients. When you combine it with the festive bubbles of Prosecco, you get a refreshing drink is perfect for a sunny day.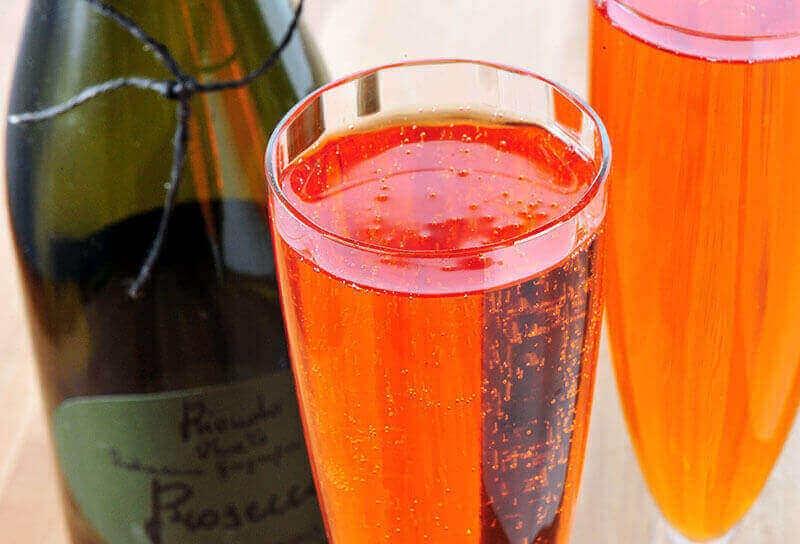 ---
Ingredients
1/4 ounce Aperol, chilled
4 ounces sparkling Prosecco, chilled (I prefer Riondo)
Directions
Place Aperol in a champagne glass and top with Prosecco. Cheers!