Recipes
Smoked Oyster Deviled Eggs
Dress up the classic hors d'oeuvre with briny ocean flavors, a touch of smoke and a delicate blend of spices.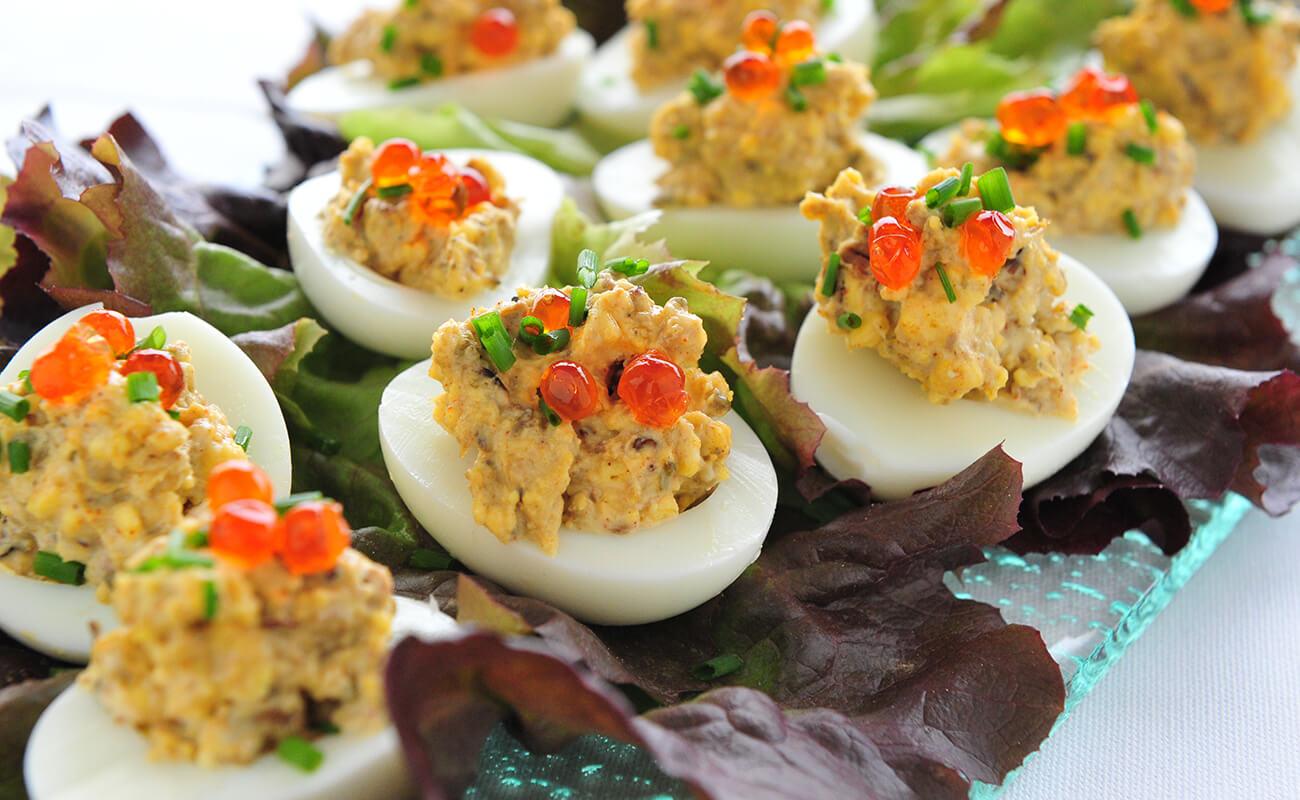 ---
Ingredients
6 eggs, hard-boiled and peeled
3 ounces canned, smoked oysters packed in oil
1/8 teaspoon chili powder or ground ancho chile
1/8 teaspoon ground coriander
1/8 teaspoon ground, smoked paprika
1/8 teaspoon fine sea salt
1/2 teaspoon Colman's mustard powder
1/4 cup mayonnaise
2 teaspoons snipped fresh chives
Smoked salmon caviar
Directions
Cut the eggs in half lengthwise. Remove the yolks and place them in a medium-size bowl. Reserve the whites. Use a fork to break up the yolks to a fine texture.
Drain the oysters and blot with paper towels to remove excess oil. Finely chop and combine with the yolks. Add the dry ingredients and thoroughly combine. Fold in the mayonnaise.
Spoon some of the yolk mixture into each egg white half. Top each with snipped chives and a few smoked salmon eggs.
Note: The eggs can be hard-boiled 24 hours in advance and kept refrigerated. The yolk mixture can be made and the eggs filled several hours in advance as well. However, it is best to add the chives and smoked salmon caviar right before serving.