Recipes
Smoke-roasted Cauliflower
We love roasted cauliflower, but the addition of smoke really elevates the flavor of this side dish. A drizzle of simple vinaigrette with a touch of good quality maple syrup provides the perfect amount of sweetness. The complex and earthy flavors will surprise and delight your guests. To switch things up, you can try using your favorite barbecue rub, or simply season with olive oil and salt as we have done here.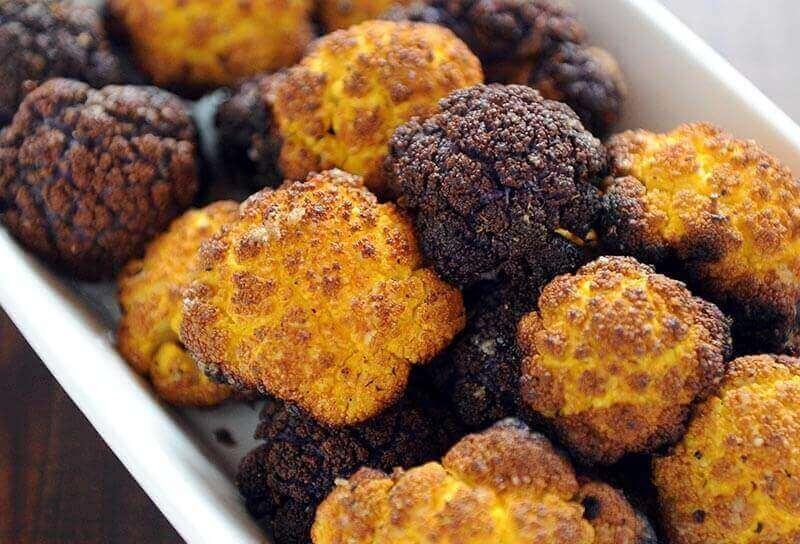 ---
Ingredients
3 to 4 pounds cauliflower, trimmed and separated into small pieces (we used colored whole baby cauliflower)
Extra virgin olive oil
Fine grey sea salt
Wood chips or pellets for smoking
For the dressing
Directions
Prepare the grill for indirect roasting with ample wood smoke at 400°F.
Toss the cauliflower in olive oil to coat thoroughly. Season liberally with salt.
Place the cauliflower in the indirect zone of the grill and roast for 60 minutes. (Note: If you are preparing the Smoke-roasted Rotisserie Pork, add the cauliflower to the grill after the pork has been roasting for 45 minutes. This allows the pork to finish cooking and resting at about the same time as the cauliflower is finished cooking.)
When the cauliflower is nearly done, vigorously whisk together the dressing ingredients to create an emulsion. Transfer the cauliflower to a serving bowl or platter and drizzle with dressing. Enjoy!