Recipes
Rustic Pizza with Baby Arugula, Pancetta and Tomatoes
This pizza is colorful and delicious. Grape tomatoes lend a sweet flavor to compliment the salty pancetta, or you can use a variety of heirloom cherry tomatoes for a more colorful presentation. The pizza in the photo below uses a combination of small tomatoes, including Green Zebra, Black Cherry, Sun Gold, Yellow Pear and Grape.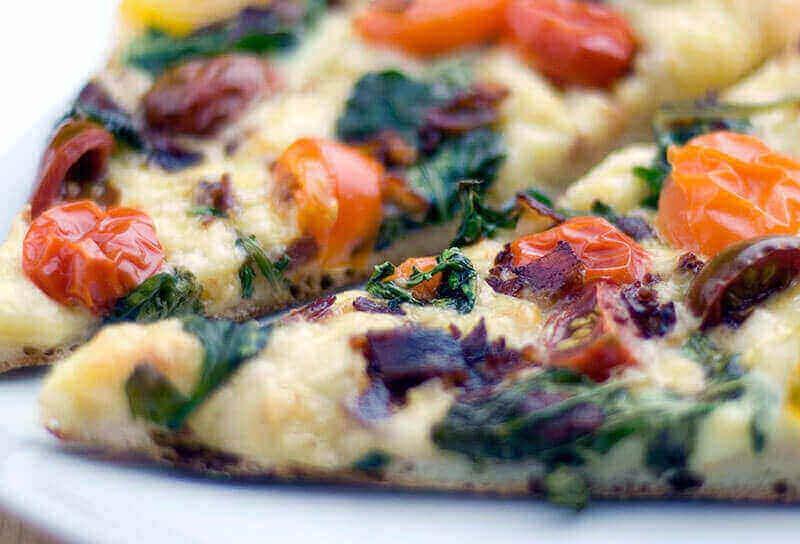 ---
Ingredients
1/2 batch White Wine Pizza Dough, about 14 ounces
2 ounces pancetta, chopped and cooked until crisp
1 cup shredded fontina cheese
1/2 cup baby arugula leaves
About 1 cup halved sweet grape tomatoes
Directions
Prepare the pizza oven or grill for baking pizza at 500°F (see our guide for perfect pizza on the grill). Sprinkle the cheese evenly over the dough. Add the arugula, then the tomatoes, and then sprinkle the pancetta over the top.
Transfer to the preheated pizza stone and bake for about 10 minutes until the crust is crisp and the cheese is browning.