Recipes
Rosemary Pear Sparkling Martinis
Thank you to Chicago's North Shore Distillery for introducing me to the concept of rosemary simple syrup. Their recipes with the magic nectar sounded so good I had to do a little experimenting of my own. And here it is — my new favorite holiday cocktail.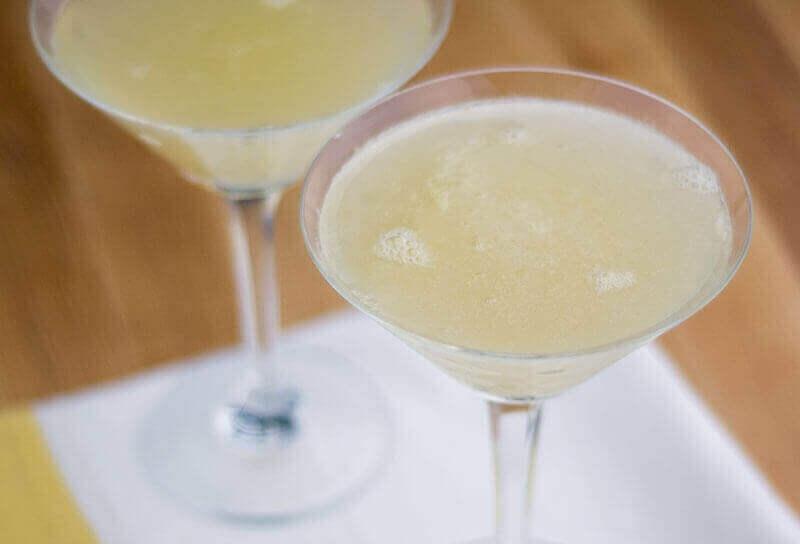 ---
Ingredients
1 ounce rosemary simple syrup (see below)
1 ounce meyer lemon juice
2 ounces pear juice
2 ounces pear brandy
Ice
Sparkling Prosecco to top up
Directions
To make the syrup, combine 1 cup water, 1 cup sugar and 6 sprigs fresh rosemary in a pan over medium heat. Bring to a low boil and then reduce heat to simmer, stirring ocassionally until the leaves turn drab in color.
Discard the rosemary. Cover and store syrup in the refrigerator for up to 2 weeks.
To make the martinis, combine the syrup, lemon juice, pear juice and brandy in a cocktail shaker half full of ice. Shake vigorously for 30 seconds.
Strain into martini glasses and top up with Prosecco. Optionally garnish with rosemary sprig tips.