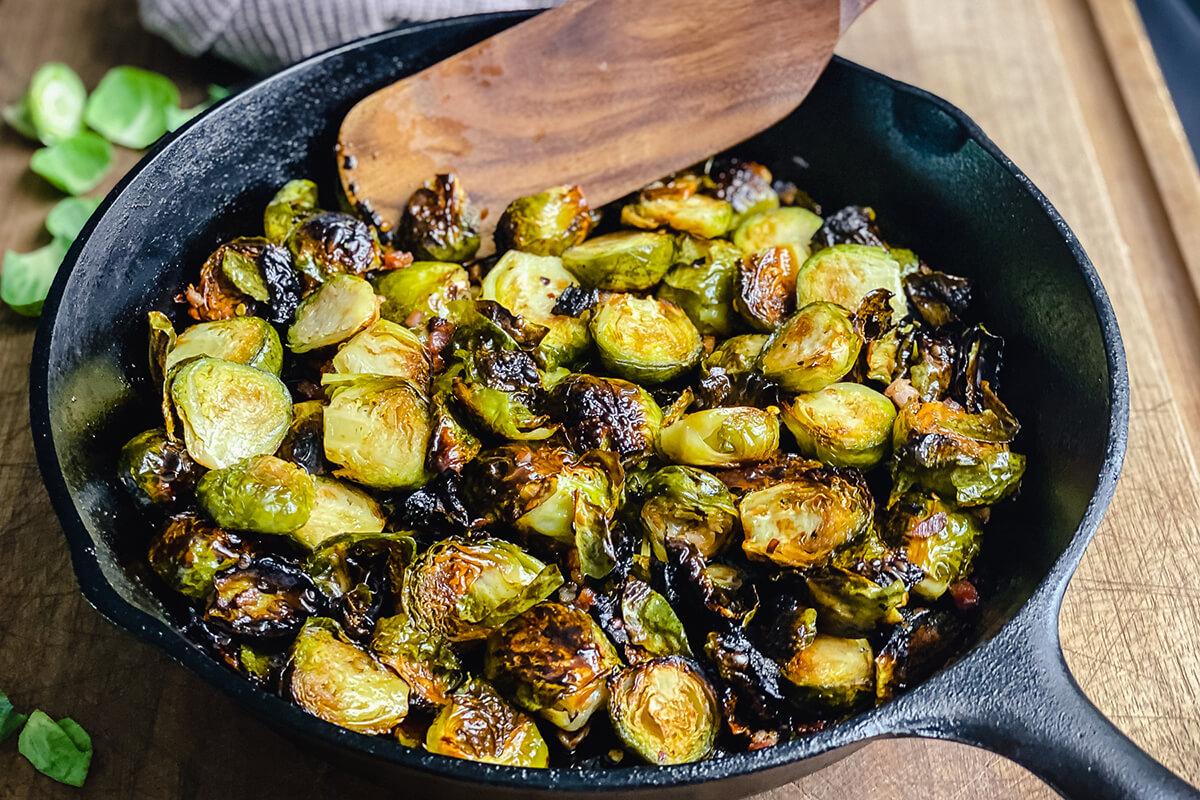 ---
Ingredients
2 pounds fresh Brussels sprouts
¼ cup avocado oil
¼ cup maple syrup
4 ounces pancetta, diced
2 teaspoons sea salt, or to taste
1 teaspoon crushed red pepper flakes
Directions
Start by setting your Shokunin grill up for envelop roasting, following the guide for roasting here. Establish your grill's temperature at 400°F. If you're using the K500 Hybrid Fire Grill, light a burner on one side and leave the other burner off. If you're using the K750 or K1000, light the two outermost burners, leaving the center burner(s) off.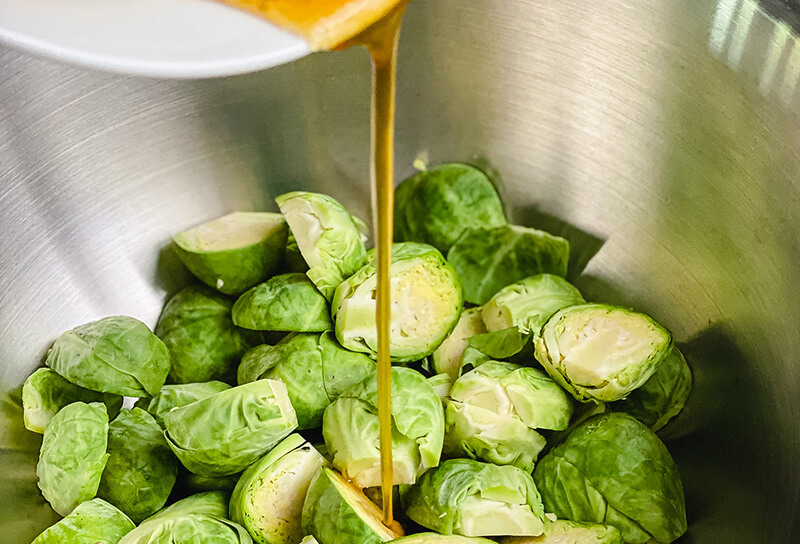 While your grill is heating up, prepare your sprouts by cutting off the root end and cutting them in half, from top to bottom. Put the halves in a large mixing bowl and in a separate bowl whisk together the oil, maple syrup and salt. Pour the mixture over the sprouts and toss them to ensure they are evenly coated. Then, pour them and any remaining liquid into a large cast iron skillet and season with optional crushed red pepper flakes.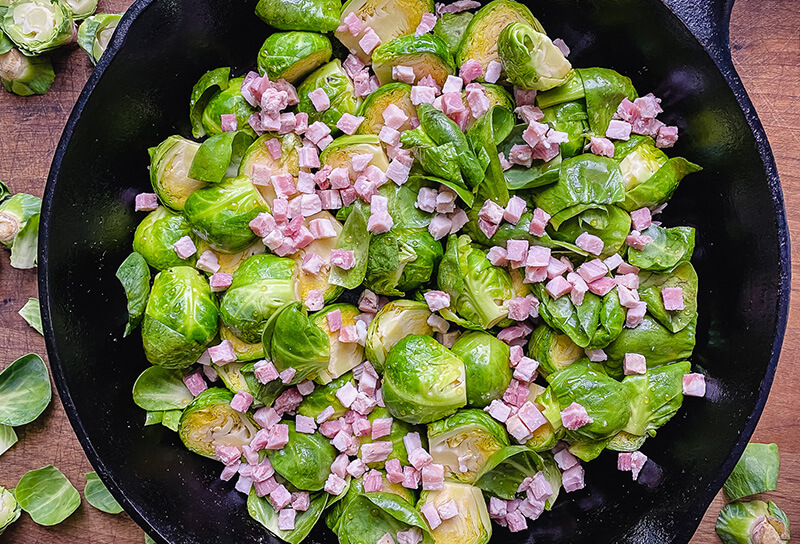 Add in the pancetta evenly over the top of the sprouts, place the cast iron pan on the grill over indirect heat, and close the lid.

Allow the sprouts to roast for 45 minutes, mixing them around every 15 minutes to ensure even browning. Remove from heat, stir again and serve hot.