Recipes
Roasted Garlic Mashed Potatoes
These potatoes are always a crowd pleaser, and a great way to utilize a small portion of your Hybrid Fire Grill when you're roasting a large cut of meat or other root vegetables. Anytime I'm firing up the grill for dinner, and I know I'm going to be at a roasting temperature for a period of time, I always sneak some garlic on the grill for these potatoes. Try them once and I bet you'll be doing the same thing!
---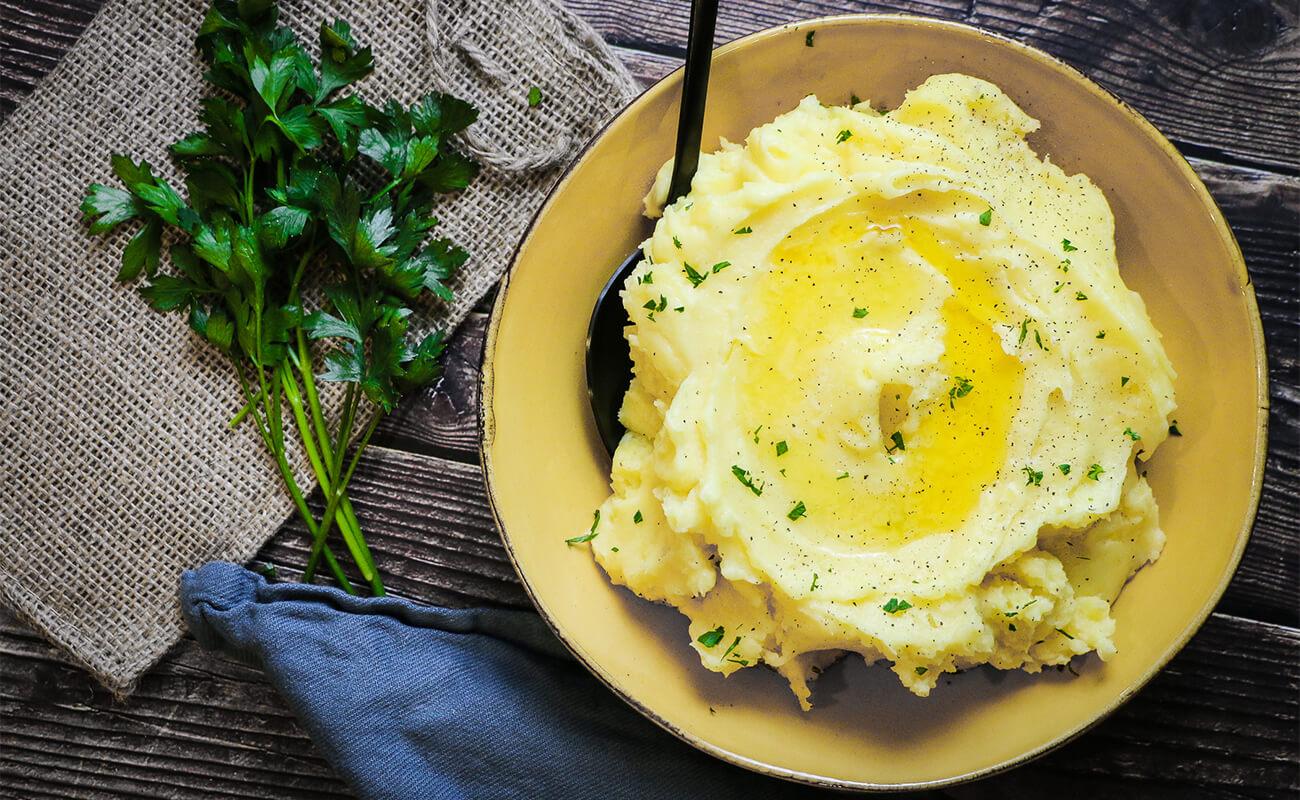 ---
Ingredients
2.5 pounds Yukon Gold potatoes peeled and cut into 2 inch squares
1 large head garlic
1 teaspoon olive oil
1 stick unsalted butter
½ cup heavy cream sea salt to taste pepper to taste
1 tablespoon fresh parsley, finely chopped
Directions
With your grill preheated to 400°F, slice the top off of the head of garlic. Take as little off as possible in order to have each individual clove exposed. Place the garlic on aluminum foil, drizzle with olive oil and a pinch of coarse sea salt. Wrap garlic in foil and put it over indirect heat, or on the warming rack for 1 hour.

While the garlic is roasting, place the potatoes in a large pot and add enough water to cover them. Add a pinch or two of coarse sea salt to the water, cover them and boil on the cooktop over medium heat for about 15 minutes. Potatoes should be somewhat resistant to being pierced by a fork. Then, drain water off potatoes and allow them to sit covered for an additional 10 minutes. This is a crucial step and allows the potatoes to finish cooking and dry out some. After 10 minutes, the potatoes should easily pierce with a fork.

While the potatoes are resting, melt the butter in a small saucepan over low heat. When the butter is melted, add in the individual roasted garlic cloves and mash them into the butter with a potato masher. Continue mashing garlic while adding the heavy cream. Once the butter, garlic, and cream are all mixed together and steaming (not boiling), add half the mixture to the potatoes.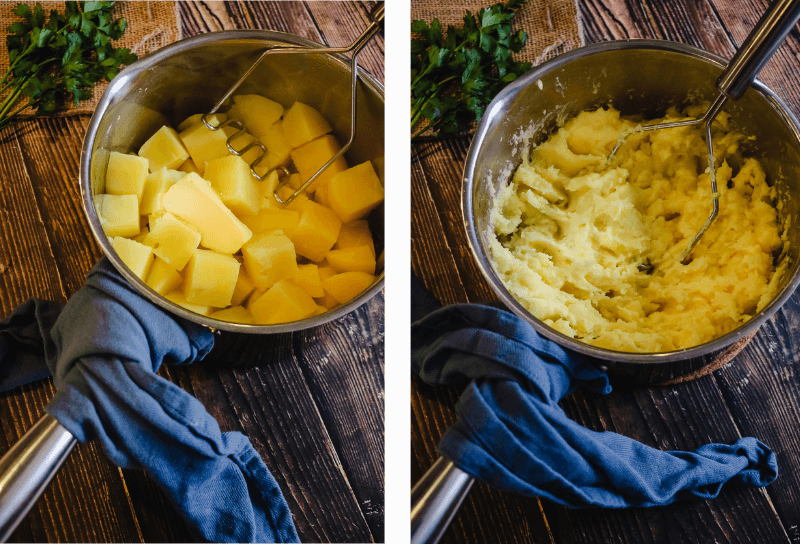 Mash the potatoes with roasted garlic butter mixture, until completely incorporated, before adding the remaining half of the garlic butter mixture. Mash together and taste, before seasoning them with salt and pepper. With mashed potatoes, it's important to mix, taste, season and repeat as necessary in order to get the perfect amount of salt and pepper for your taste.

Serve potatoes with a parsley garnish and don't be afraid to add a little extra butter to the top as they're served.