Recipes
Raspberry Chipotle Sangria
Mix these sangrias like cocktails rather than making a bigger batch from a whole bottle of wine.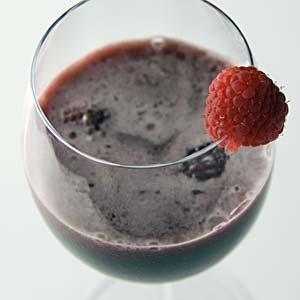 ---
Ingredients
1 1/2 ounce Raspberry Chipotle Syrup
2 ounces freshly squeezed orange juice with little or no pulp
6 ounces Spanish red wine. I suggest Wrongo Dongo.
Ice
Directions
Fill a cocktail shaker 1/2 way with ice. Add other ingredients and shake vigorously for one minute. Strain into wine glasses and serve garnished with a raspberry or orange slice… or both.