Recipes
Quince & Pistachio Pizza
Artisan pizzas make fantastic appetizers, and this recipe is a prime example with its simple combination of quince paste, Campo de Montalban cheese and pistachios. Look for quince paste in the wine and cheese section of upscale markets. This cheese is complex and delicious, and you'll likely get a knowing nod and a smile from the cheesemonger when you tell them what you're putting on your pizza.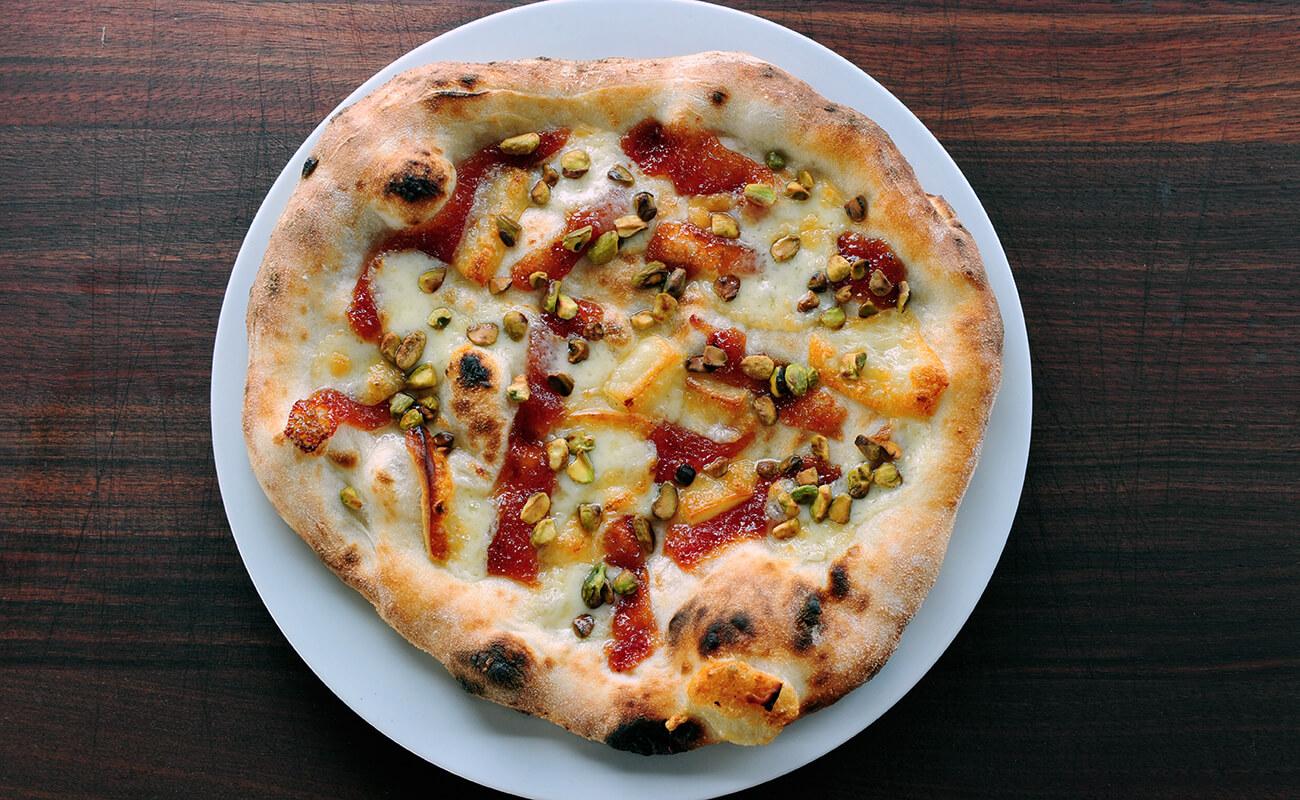 ---
Ingredients
1 10-ounce ball Artisan Fire Pizza Dough
2 ounces quince paste, sliced as thinly as possible and torn into pieces
2 ounces Campo de Montalban cheese, cut into small rectangles
1/2 ounce roasted and salted pistachios
Directions
Prepare the outdoor pizza oven or grill for cooking pizza.
Working on a lightly-floured surface (we use Caputo '00 flour), form the dough into a 10-inch pizza. Distribute the quince paste evenly across the dough. Add the cheese.
Transfer the pizza to a pizza peel and then transfer to the oven or grill. Cook until the cheese is melted and the crust is nearly done. Add the pistachios and continue cooking until the pizza is done (the pistachios will burn if they are on the pizza the entire time). Cooking in a hot pizza oven will take less than 3 minutes. Cooking in a conventional oven at 500⁰F or on a grill will require closer to 10 minutes.