Recipes
Peach and Heirloom Tomato Salad
This light salad is easy to prepare and makes a delightfully fresh starter. Sweet peaches pair perfectly with the acidic profile of tomatoes. Fresh basil adds the herbaceous notes and soft goat cheese brings a mellow counterpoint. A honey balsamic dressing brings it all together.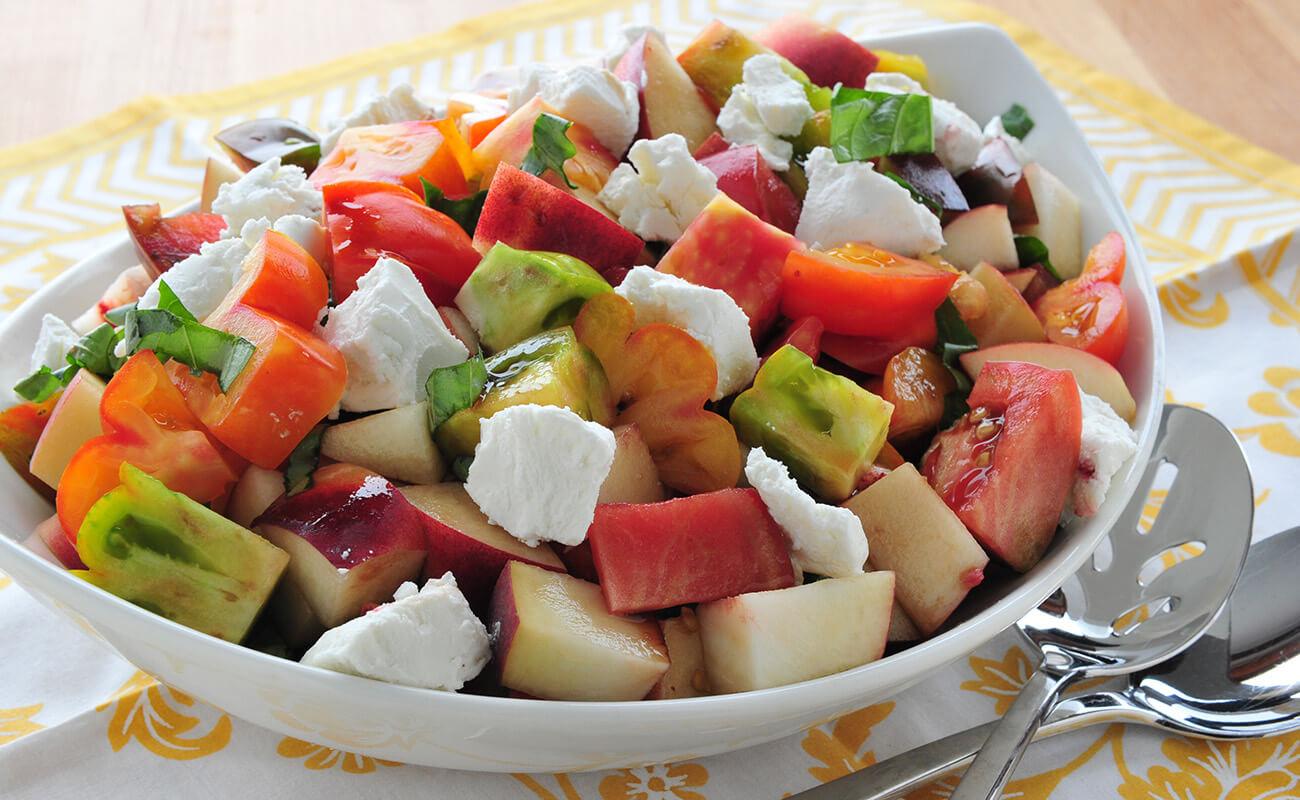 ---
Ingredients
2 tablespoons light honey
1 tablespoon balsamic vinegar
2 large, white peaches, cut up
3 large heirloom tomatoes (I used three different varieties), cut up
4 large basil leaves, cut to chiffonade
4 ounces soft goat cheese, broken up
Directions
Whisk together the honey and balsamic to make the dressing.
Combine the peaches, tomatoes and basil in a large serving bowl. Drizzle on the dressing. Top with goat cheese and serve.