Recipes
Oven-Roasted Monkfish with Olives and Calabrian Chili Peppers
Roasting fish in the Artisan Fire Pizza Oven is an easy way to create an amazing dish, while enjoying the experience of outdoor cooking. This is a great dish for weeknights or dinner parties as it comes together in just minutes, and doesn't require your full attention while cooking.
---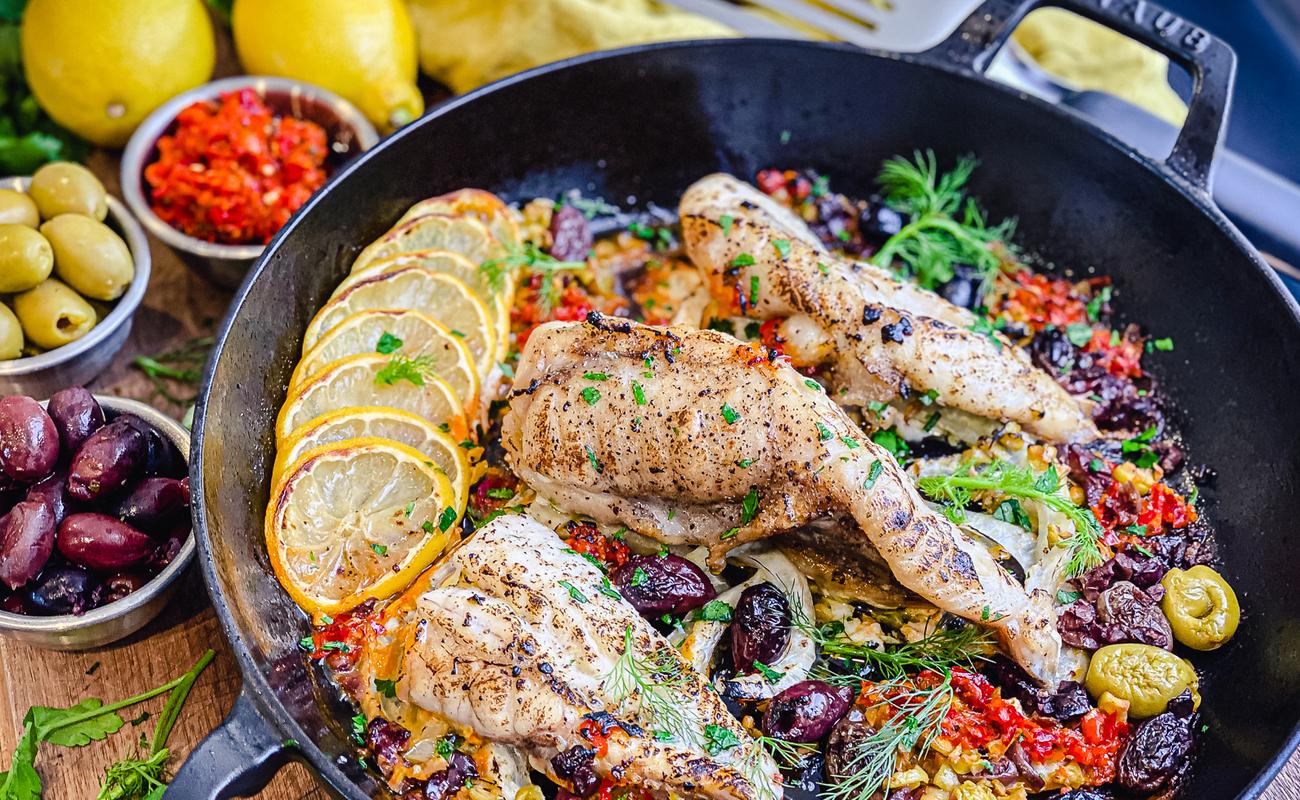 ---
Ingredients
1-2 pounds fresh monkfish filets
2 tablespoons olive oil
1 fennel bulb, sliced
2 teaspoons kosher salt
1 teaspoon fresh cracked black pepper
¾ cup kalamata olives, even mixture of whole and chopped
¾ cup green olives, even mixture of whole and chopped
2 tablespoons calabrian chili peppers, chopped
1 ½ tablespoons garlic, minced
1 lemon, sliced
1 tablespoon parsley, chopped (for garnish)
Directions
Start by rinsing the fish in cold water, then dry it completely with a paper towel and allow it to sit out on a dry paper towel to continue drying while you prepare the oven.
Tip* A dry surface is important for monkfish to brown while in the oven.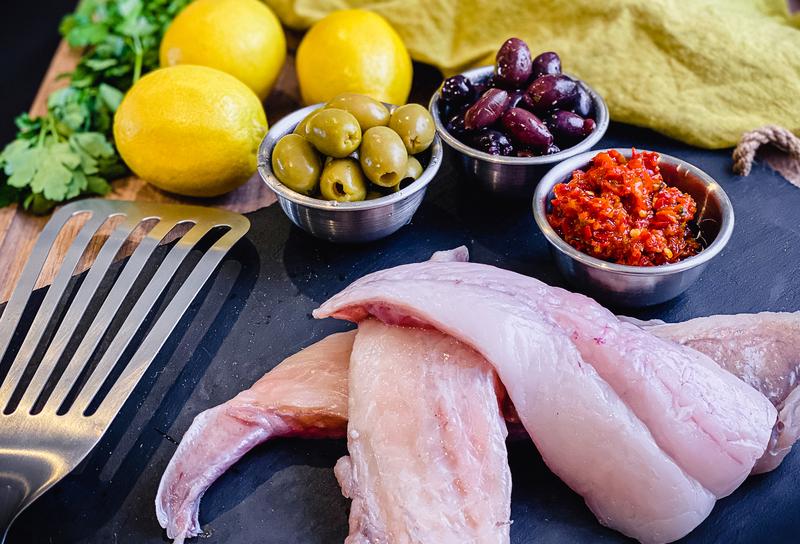 Light the oven and set the temperature to 425°F. This can be achieved by setting the back burner to medium and leaving the bottom burner off.
While the oven is preheating, add the sliced fennel to the bottom of an oven safe vessel. Coat the fish evenly with olive oil and place it on top of the fennel slices. Season the fish with salt and pepper. In the free space of the roasting pan, add in the olives, chili peppers, garlic and lemon slices.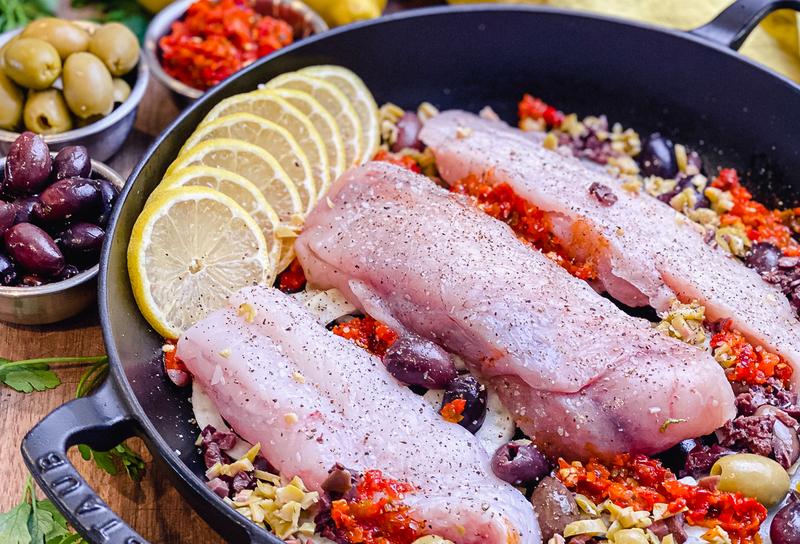 Place the pan in the preheated oven, positioning it towards the front of the oven. Allow the fish to roast for ten minutes before rotating the dish 180°. Continue roasting for an additional ten minutes.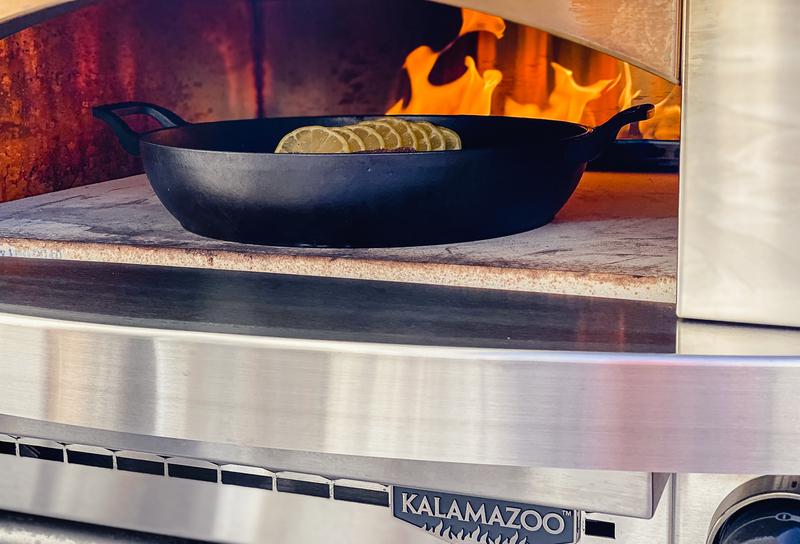 Using heat resistant gloves, remove the fish from the oven. Plate with a generous portion of the roasted olive, peppers, garlic and fennel mixture. Top each piece with a slice of roasted lemon, garnish with parsley, and serve hot.