Recipes
Oh My! Meatball Pizza
I make a lot of pizzas that are lighter, and often vegetarian. This pizza is quite the opposite, and my new favorite (for a short while, anyway). Tender meatballs take on a delicate char and crispness on the outside from the intense heat of the pizza oven. A little mild dry salami and garlicky tomato sauce round out the flavor. I also like to add a little sliced green onion, but that is purely optional.
Serves Yields 1 10-inch pizza
---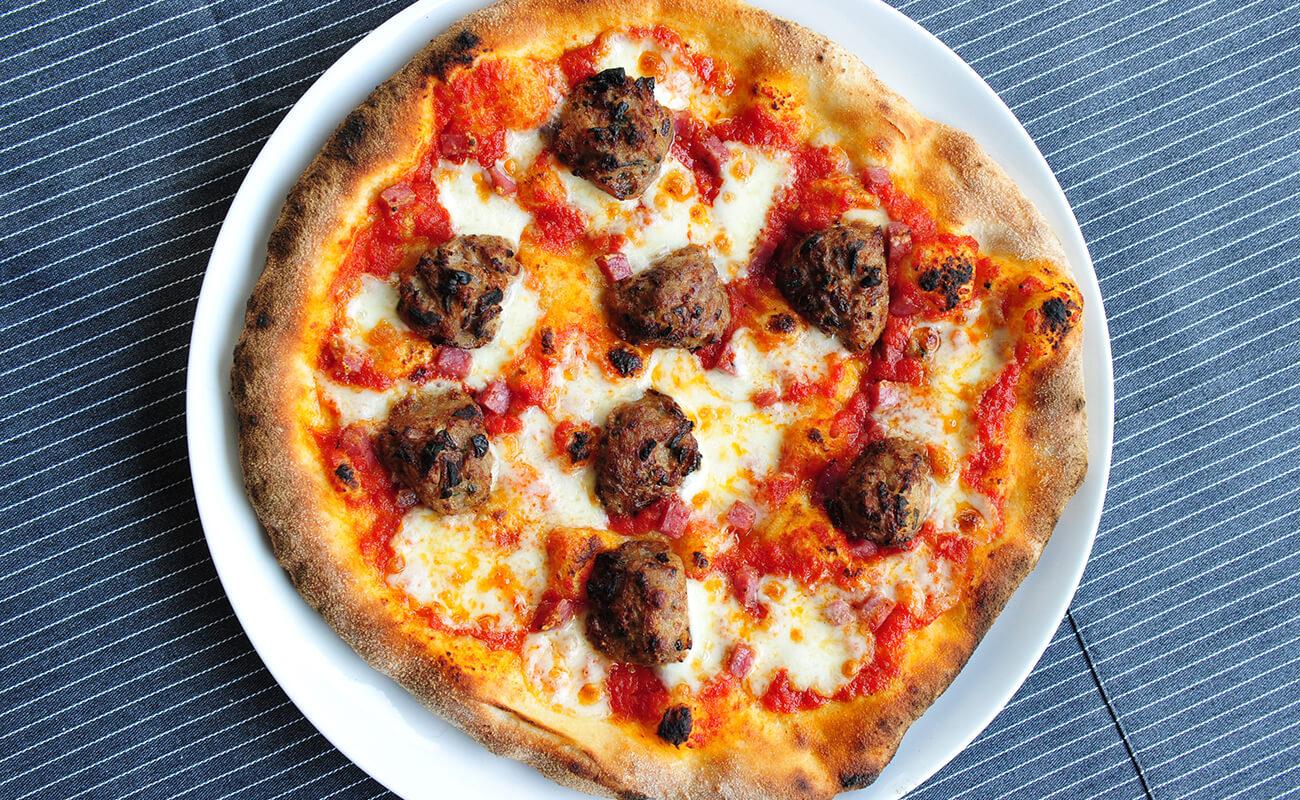 ---
Ingredients
1 10-ounce ball Artisan Fire Pizza Dough
2 ounces Oven-roasted Pizza Sauce
2 ounces scamorza cheese, cut into 1/2-inch cubes
Mild dry salami (choose a rather soft one if possible), cut to 1/8-inch dice
4 golf-ball-size Italian meatballs, pre-cooked and cut in half
Green onion, sliced (optional)
Directions
Prepare the outdoor pizza oven or grill for cooking pizza.
Working on a lightly-floured surface (we use Caputo '00 flour), form the dough into a 10-inch pizza. Spread the sauce into an even layer. Distribute the cubed cheese, followed by the salami and meatballs.
Place the pizza on a pizza peel and then transfer to the oven or grill. Cook until the cheese is melted and the crust is nicely browned.
Cooking in a hot pizza oven will take less than 3 minutes. Cooking in a conventional oven at 500⁰F or on a grill will require closer to 10 minutes.