Recipes
Oberon Flip
Right after Bell's Oberon hit tap handles in Michigan this spring, my good friend Kevin Adkins sent me his brilliant concoction, the Oberon Flip. It incorporates the perfect blend of refreshing craft beer and bright citrus flavors. I recommend you give it a try on a warm, sunny day.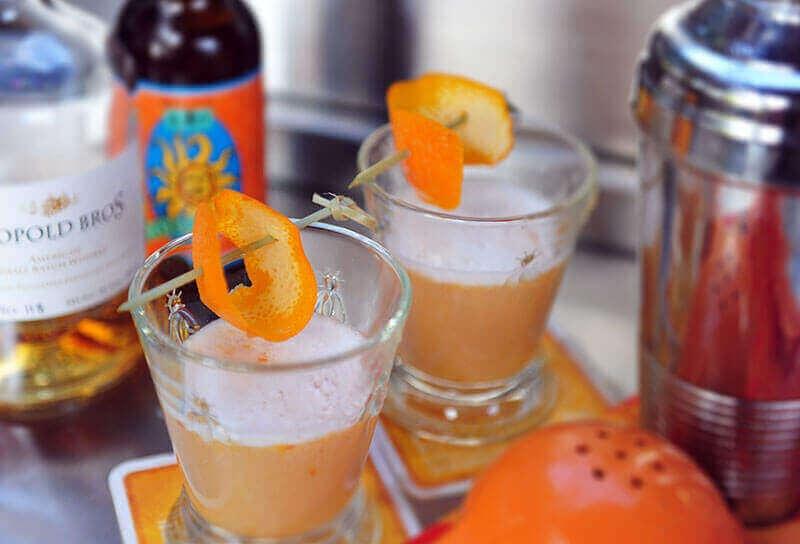 ---
Ingredients
3/4 ounce Oberon
3/4 ounce freshly-squeezed orange juice
1 1/2 ounces bourbon
1 egg white
1 dash blood orange bitters (optional)
Ice
1 large, thin slice of orange peel
Directions
Rub the orange peel around the rim of a cocktail glass and then toss it in the glass as garnish.
Combine the first 4 ingredients in a cocktail shaker and shake for 20 seconds. (I suggest you stop after 5 seconds, crack open the shaker to release some of the pressure, and then continue.)
Add ice and shake for 20 more seconds to chill.
Strain into the cocktail glass and enjoy! If you start with a particularly sweet orange, you may wish to add an extra dash of bitters.