Recipes
My Favorite Quickie Pizza
This is the pizza I make most frequently at our plant in Kalamazoo when we have a pizza oven fired up. The ingredients come together quickly, and the pizza tastes fantastic.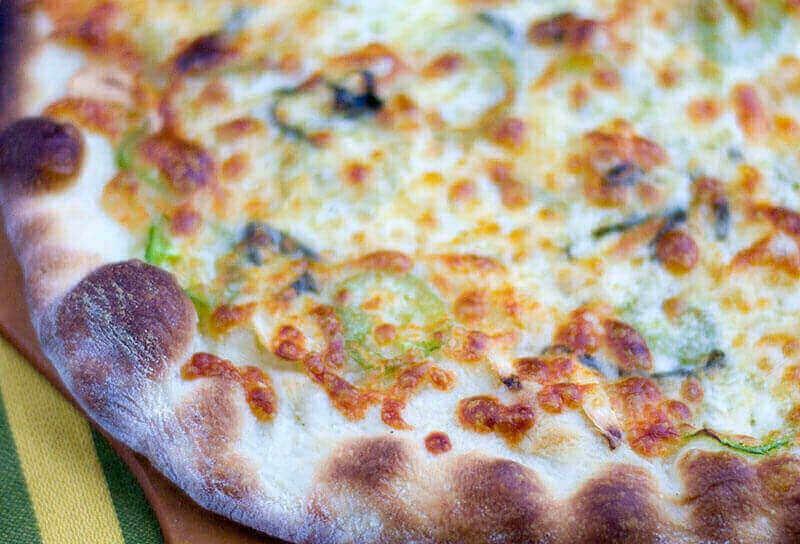 ---
Ingredients
14 ounces (1/2 batch) White Wine Pizza Dough
Corn meal
1 to 2 teaspoons extra virgin olive oil
Generous pinch fine sea salt
1 fresh jalapeno, sliced into very thin rings
2 cloves garlic, sliced very thin
2 large basil leaves, sliced into ribbons (chiffonade)
3 ounces grated mozzarella cheese
Directions
Prepare the pizza oven or grill for baking pizza at 500°F (see our online guide for perfect pizza on the grill).
Roll out the pizza dough to about 14″ and transfer to a pizza prep peel lightly dusted with corn meal. Brush the crust with olive oil and sprinkle with salt.
Distribute the jalapeno, garlic and basil evenly over the crust. Top with mozzarella cheese.
Bake the pizza until the crust is golden brown and the toppings are hot, about 10 minutes.