Recipes
Miso Maple Roasted Vegetables
Roasting vegetables in the Artisan Fire Pizza Oven is one of many ways to use the oven for more than just pizza. These root vegetables work well together not only in terms of flavor profile, but because they cook at about the same rate. Adding the miso maple glaze really brings them alive after getting a slight char in the oven.
---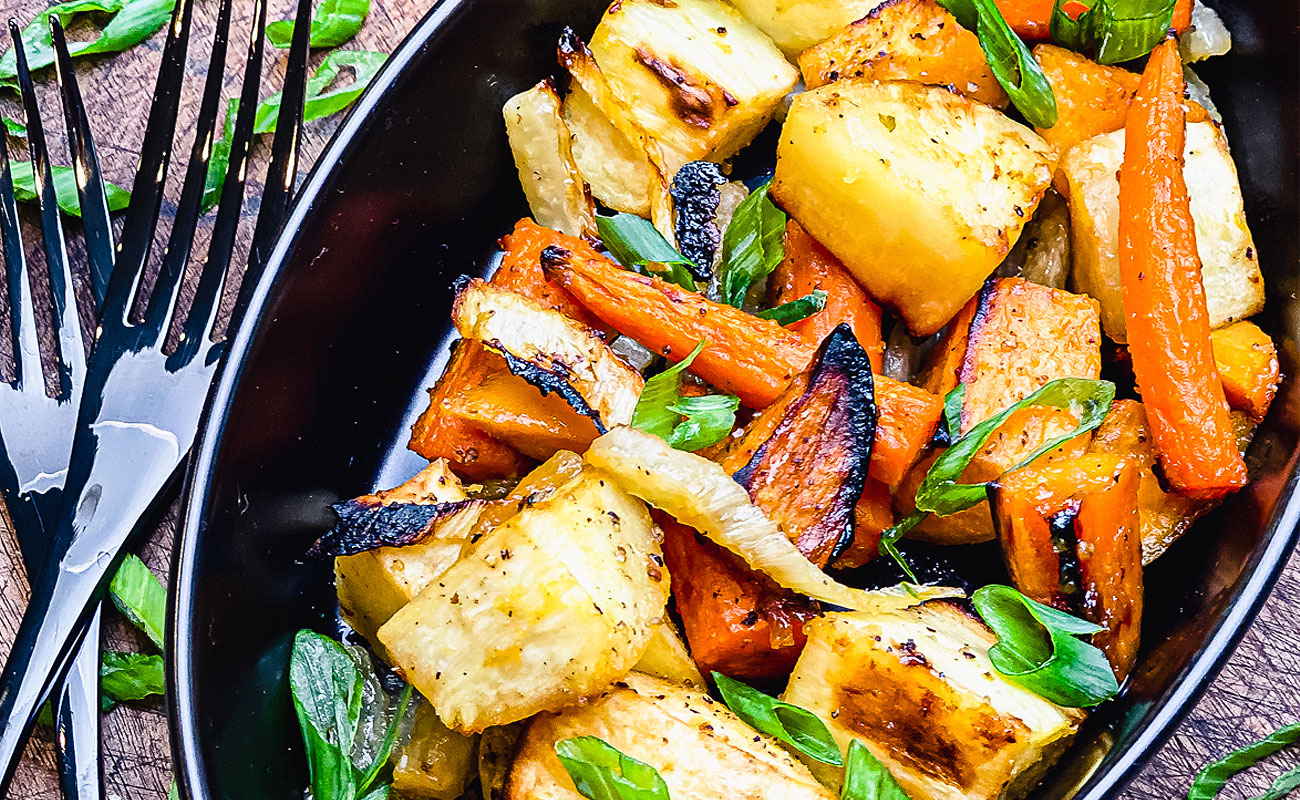 ---
Ingredients
1 large sweet potato, cut into 1/2" squares
3 large carrots, cut into 1" pieces
3 large parsnips, cut into 1" pieces
1 large fennel bulb, sliced
3 green onions, thinly sliced
2 teaspoons Kosher salt
2 teaspoons fresh ground black pepper
Glaze
2 tablespoons olive oil
2 tablespoons white miso paste
3 tablespoons maple syrup
1 tablespoon unsalted butter
1 tablespoon mirin
1 tablespoon rice wine vinegar
1 tablespoon fresh ginger, minced
1 clove garlic, minced
1/2 teaspoon crushed red pepper flakes
1/8 teaspoon cinnamon
Directions
Light the oven's back burner, setting it to two notches above low. Leave the bottom burner off. This will result in an oven temperature of about 425°F.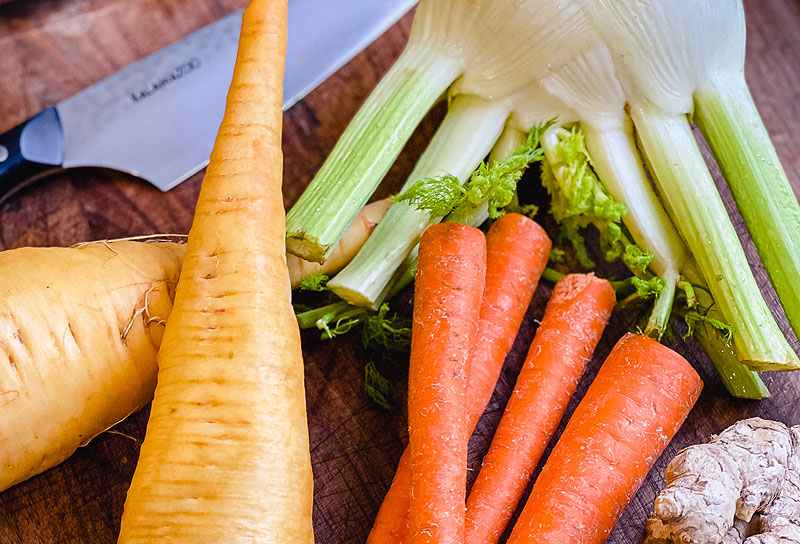 While the oven is preheating, add the olive oil, miso, maple syrup, butter, mirin and vinegar to a small saucepan over medium0low heat on the cooktop. Whisk the ingredients together and bring them to a simmer. Then, add the remaining glaze ingredients to the liquid and whisk until well incorporated. Remove the glaze from heat, and set aside.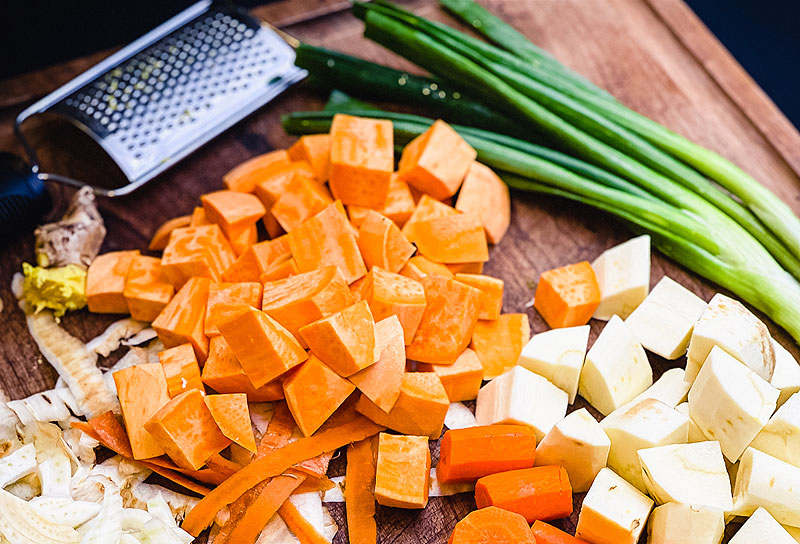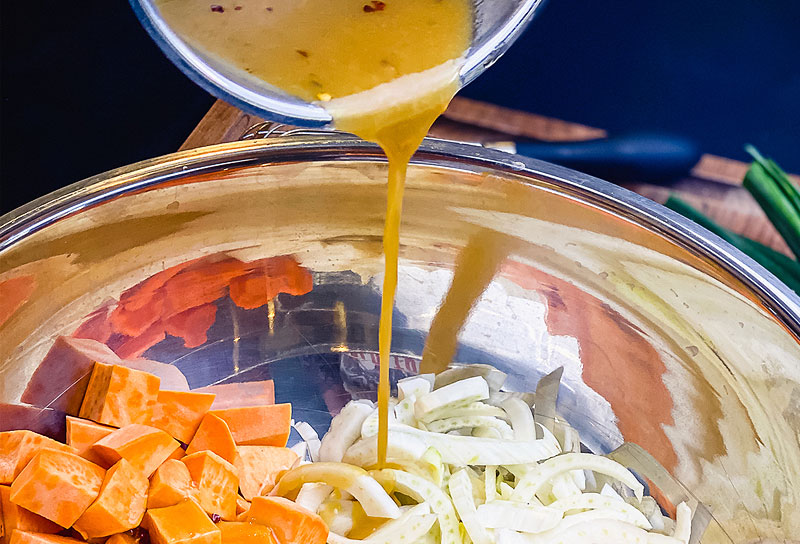 Add the vegetables (except the green onions) to a large mixing bowl. Pour the warm glaze over top of the vegetables, and toss to coat them.
Transfer the glazed vegetables to a parchment paper lined baking sheet, evenly spreading them out in a single layer. Season the vegetables with salt and pepper and place them into the preheated oven. Rotate the baking sheet 180° every ten minutes to ensure even browning. Roast the vegetables for 35-40 minutes, or until fork tender.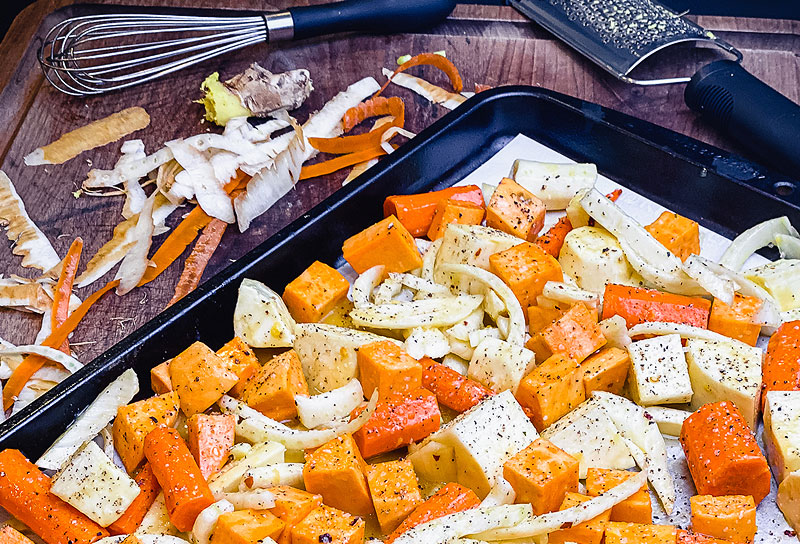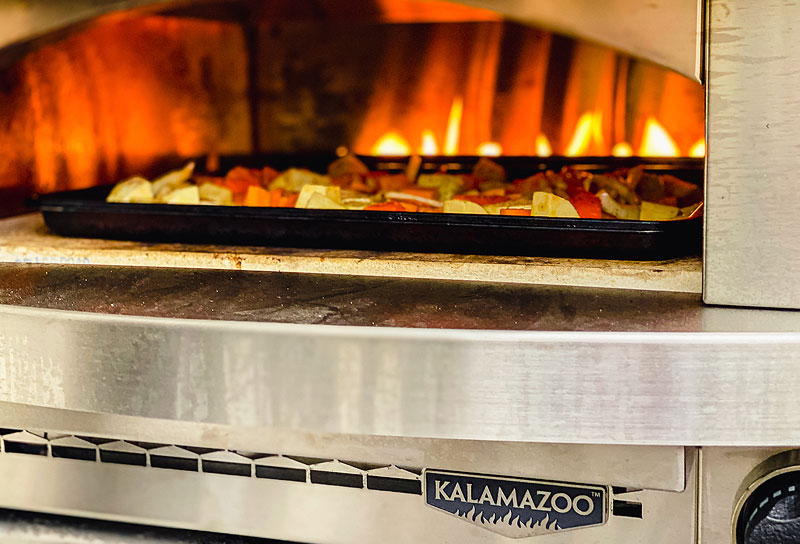 Remove the vegetables, garnish with green onions and serve hot.