Recipes
Margherita Pizza
No pizza better defines classic, Neapolitan pizza than the Margherita. So it is about time we got around to sharing this recipe. The key to a good Margherita pie is a brightly-flavored raw tomato sauce and good quality fresh mozzarella cheese. The last defining factor is the basil, and there are three schools of thought to how basil is used on this classic pizza. Perhaps the most traditional method is to place 4 whole basil leaves on the pizza before it goes in the oven. The other popular approach places the leaves on top when it comes out of the oven. The last approach is to chiffonade the leaves and distribute all over the pizza. We started doing the third option at demos and parties so that everybody got some basil even when the pizza slices were quite small. Feel free to add basil in whichever way you prefer. In the photo you can see the chiffonade of basil distributed on top of the sauce and under the cheese to help preserve a fresher flavor to the herb while still infusing the whole pizza as it cooks.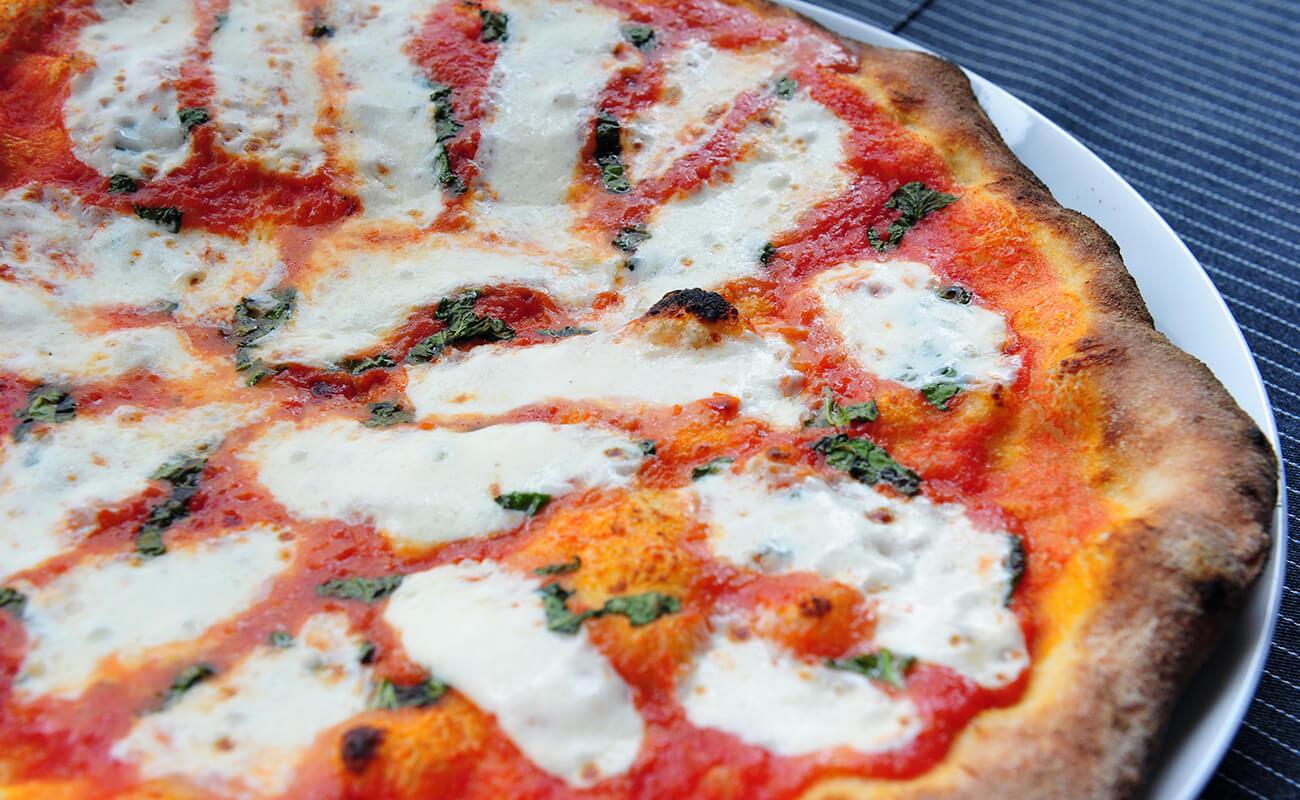 ---
Directions
Prepare the outdoor pizza oven or grill for cooking pizza.
Working on a lightly-floured surface (we use Caputo '00 flour), form the dough into a 10-inch pizza. Spread the sauce into an even layer. Grate a little Pecorino onto the sauce using a microplane grater. Distribute the basil, followed by the strips of fresh mozzarella.
Place the pizza on a pizza peel and then transfer to the oven or grill. Cook until the cheese is melted and the crust is nicely browned.
Cooking in a hot pizza oven will take less than 3 minutes. Cooking in a conventional oven at 500⁰F or on a grill will require closer to 10 minutes.