Recipes
Maple Soy Glaze
This glaze is great for caramelizing on the grill for a few minutes or drizzling after the food is cooked. The inspiration came from Food Dance Cafe in downtown Kalamazoo. Check it out on salmon and on sweet potatoes.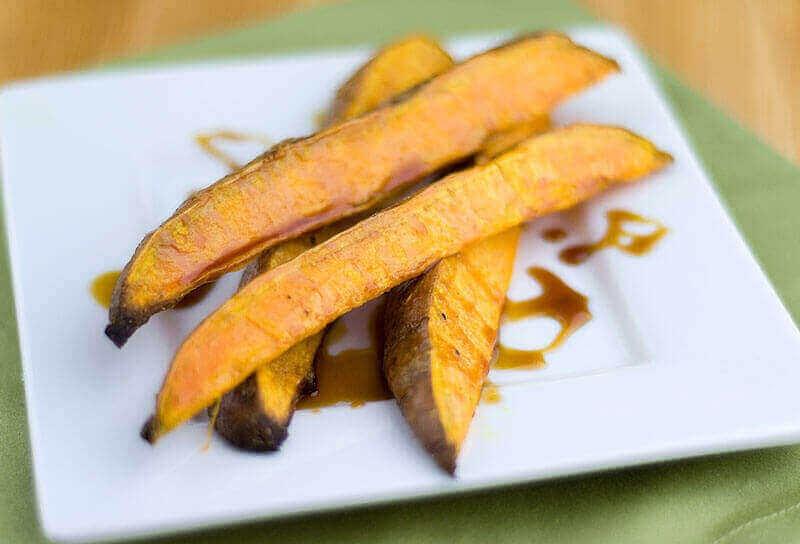 ---
Ingredients
1/4 cup soy sauce
2 tablespoons light brown sugar
1/2 cup maple syrup
Directions
Reduce the soy sauce in an 8-inch skillet over medium heat until thickened, about 10 minutes.
Stir frequently and be very careful not to burn the sauce.
Stir in the brown sugar until dissolved.
Return to a simmer and stir in the maple syrup.
Return to a simmer and then remove from the heat.