Recipes
Kalamazoo Remoulade
Remoulade is a classic French sauce that found its second home in Louisiana. The Creole version is more colorful and fiery than the original, and is a wonderful accompaniment to seafood. It is also amazing with French fries, grilled asparagus, and just about anything else you can dip into it. And it's particularly delicious with our Hedgehog-Po-Dog recipe.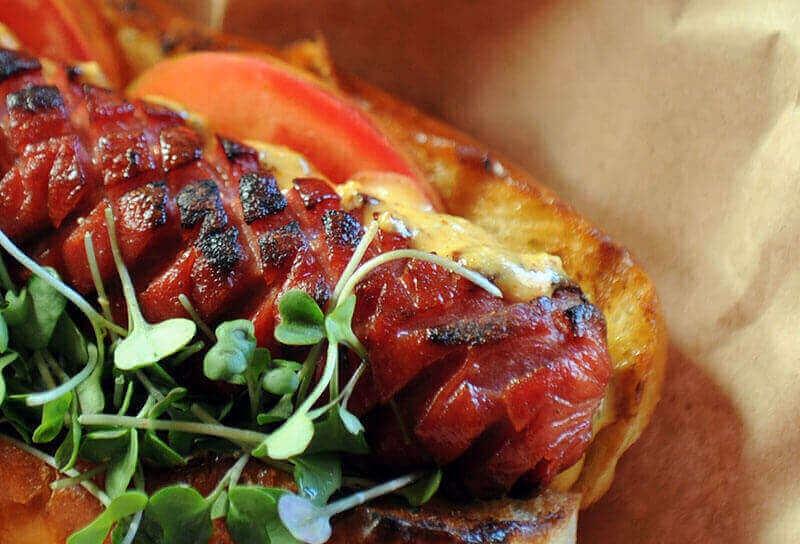 ---
Ingredients
2 cloves garlic, roughly chopped
30 salt-brined capers
2/3 cup good quality mayonnaise
1/4 cup Creole mustard (or spicy brown mustard)
2 teaspoons Creole seasoning
2 teaspoons freshly-squeezed lemon juice
1 teaspoon Tabasco sauce
2 teaspoons extra virgin olive oil
1/4 teaspoon Worcestershire sauce
2 cornichons (small French pickles)
Directions
Combine all ingredients in the bowl of a food processor. Process until nearly smooth. Enjoy!