Recipes
Jalapeño & Cheddar Cornbread
Good cornbread is hard to beat. Bad cornbread is hard to even tolerate. Moist and slightly crumbly with a nice crusty edge is cornbread perfection, and that can be achieved by baking this bread on the Shokunin Kamado.
---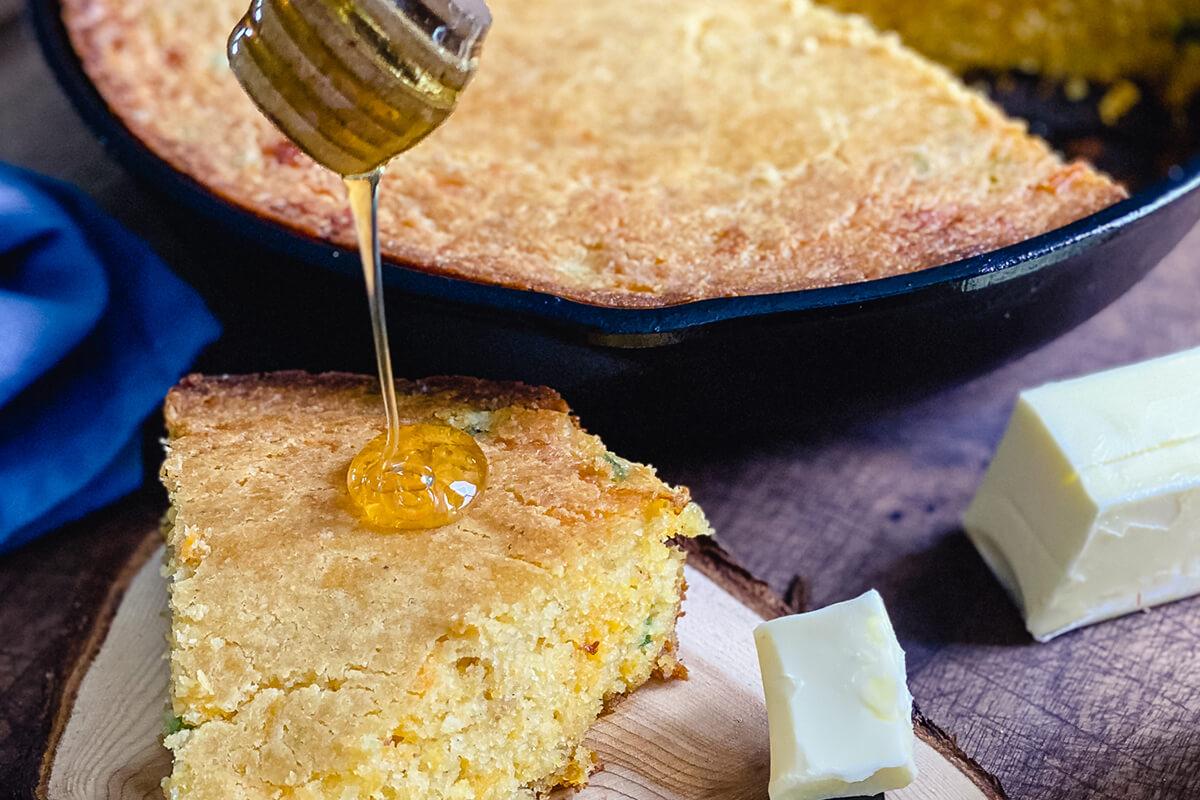 ---
Ingredients
1 large jalapeño, seeded, veined and diced
8 ounces sharp cheddar cheese, shredded
Dry Ingredients
1 cup all-purpose flour
1 cup yellow corn meal
⅓ cup light muscovado sugar
2 teaspoons baking powder
½ teaspoon baking soda
½ teaspoon allspice
1 ½ teaspoons kosher salt
Wet Ingredients
½ cup salted butter, divided
1 ⅓ cup whole buttermilk
½ cup vegetable oil
¼ cup honey
½ teaspoon vanilla
3 large eggs
Directions
Start by setting the Shokunin up for baking, following the guide found here. We're using the envelop setup and baking this cornbread at 400°F.

While your grill is preheating, whisk together all dry ingredients in a large mixing bowl. Add in the shredded cheese and chopped jalapeño and toss to coat them. Coating the cheese and jalapeño helps to keep them "suspended" in the batter as opposed to sinking to the bottom of the pan. In a separate mixing bowl, whisk together all wet ingredients except the butter.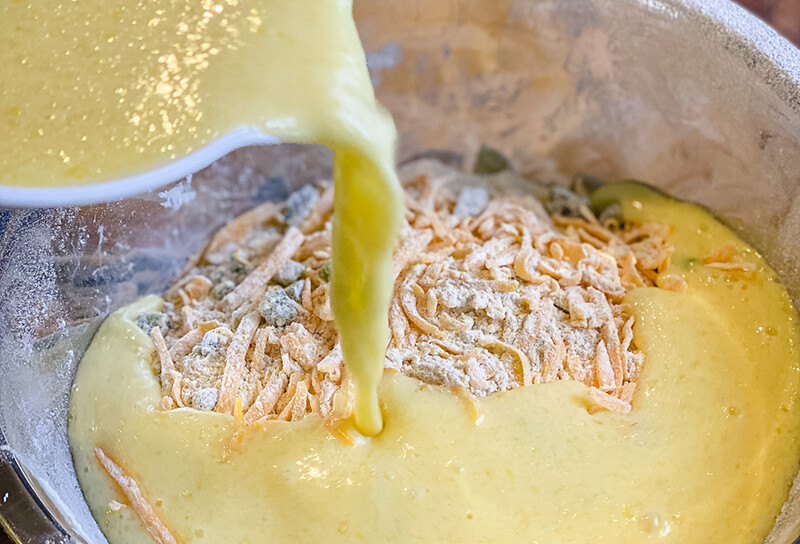 Place a 12" cast iron pan over low heat, and melt ¼ cup of butter. Whisk the melted butter into the wet ingredients, leaving a small amount of butter in the pan. Using a paper towel, smear the remaining melted butter all over the bottom and sides of the pan. Whisk the wet ingredients into the dry ingredients and then pour the batter into the buttered cast iron pan.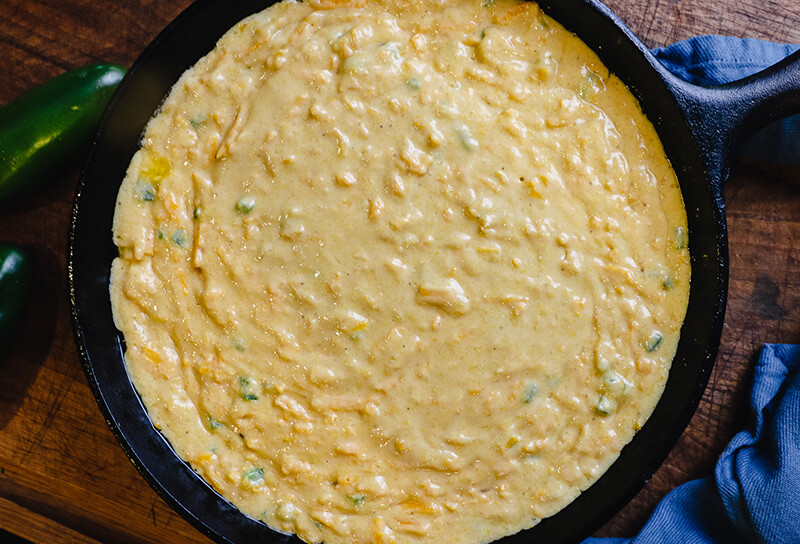 Place the pan centered on the cooking grate of the preheated Shokunin; close the lid and bake for 25 minutes. While the cornbread is baking, melt an additional ¼ cup of butter. After 25 minutes, paint the butter evenly on the cornbread surface with a pastry brush. Close the lid and bake for an additional 5 minutes.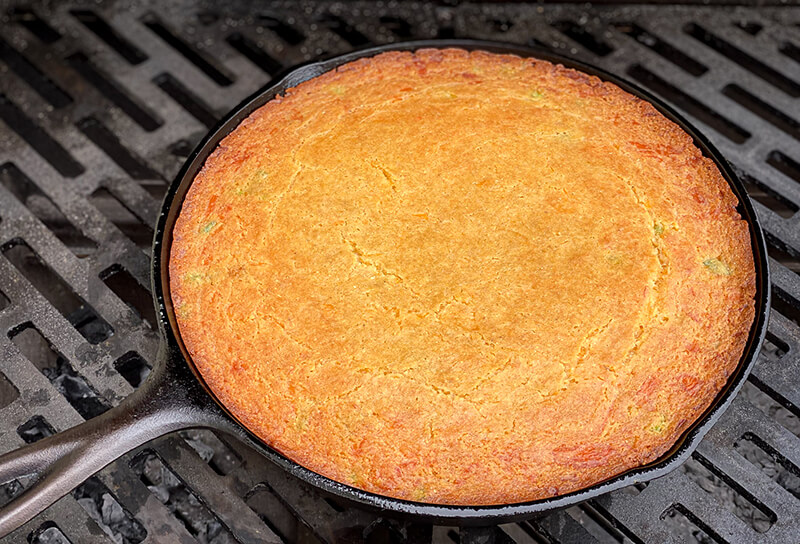 Check the cornbread for doneness by inserting a toothpick into the center. If you can remove a dry toothpick, the cornbread is done. If the toothpick is wet, let the bread bake for an additional 5 minutes.