Recipes
Honey Sriracha Cedar-Planked Salmon
Plank salmon is a great way to infuse flavor and make grilling salmon easier. No flipping is necessary for this dish when using cedar planks on the Gas Grill Head, and the fish can be served on the charred plank for a rustic look to a beautiful dinner. The infrared burner allows the glaze to caramelize, creating a fantastic flavor.
---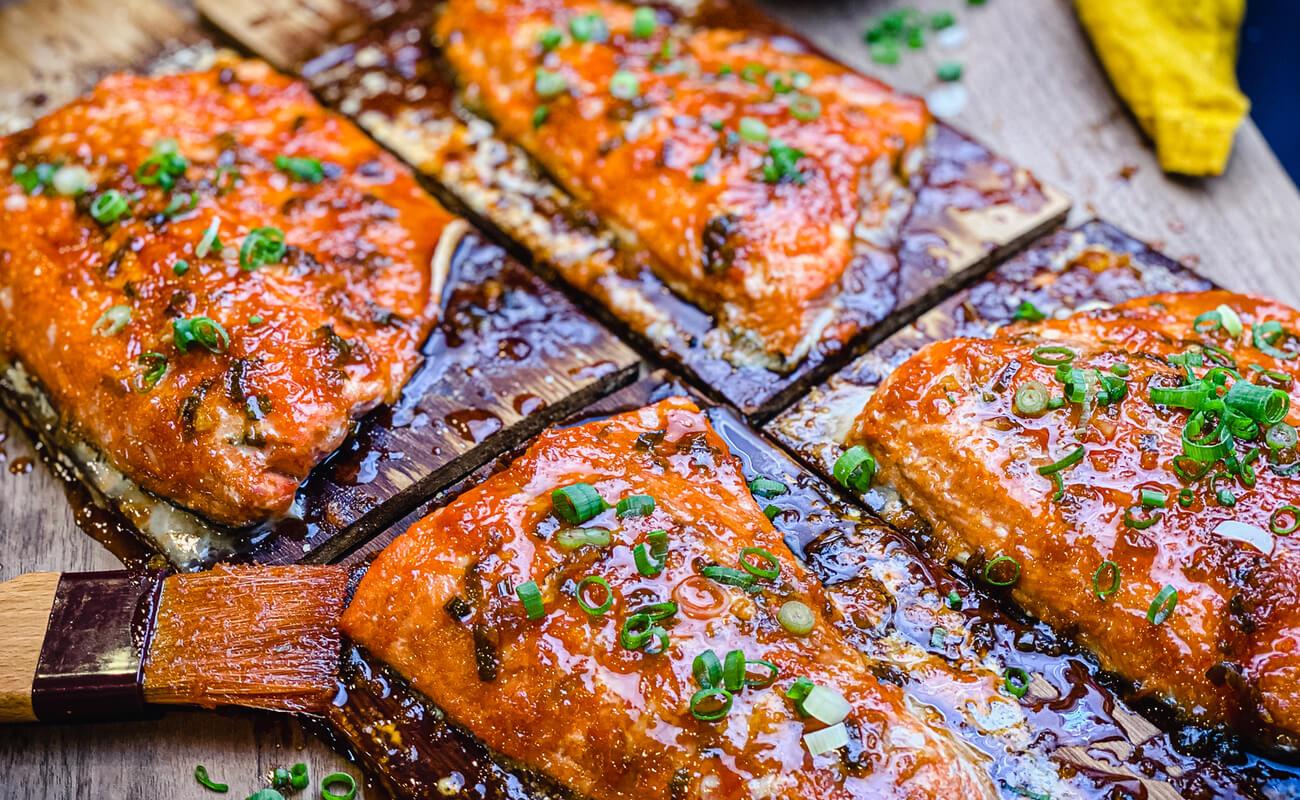 ---
Ingredients
2 lbs wild-caught salmon, two filets cut into four portions
2 teaspoons kosher salt
½ cup light brown sugar
½ cup green onions, sliced
Directions
Start by soaking the cedar planks in water for at least one hour. Weigh them down and submerge them in the water. Not doing this will cause the planks to ignite while on the grill.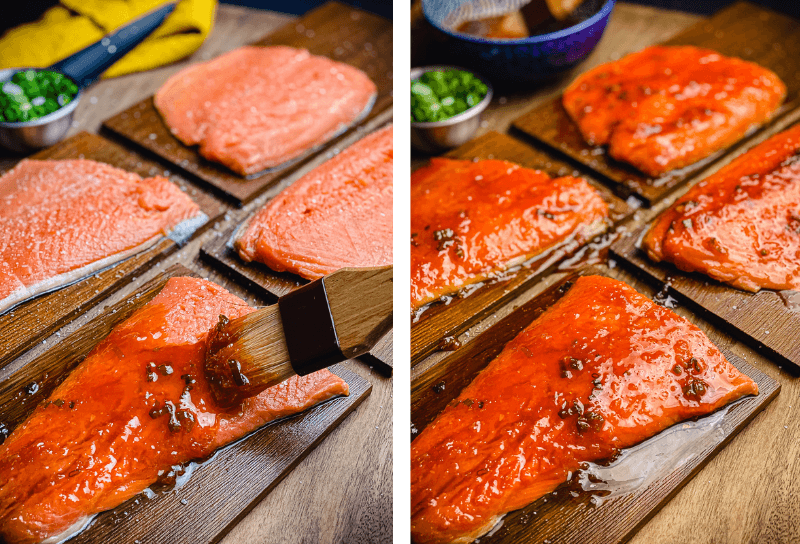 Preheat the gas grill to 400°F by lighting the main burners, setting them to high, and closing the lid. While the grill is preheating, place each portion of the salmon on a cedar plank. Season with salt, then glaze the salmon with half of the honey Sriracha.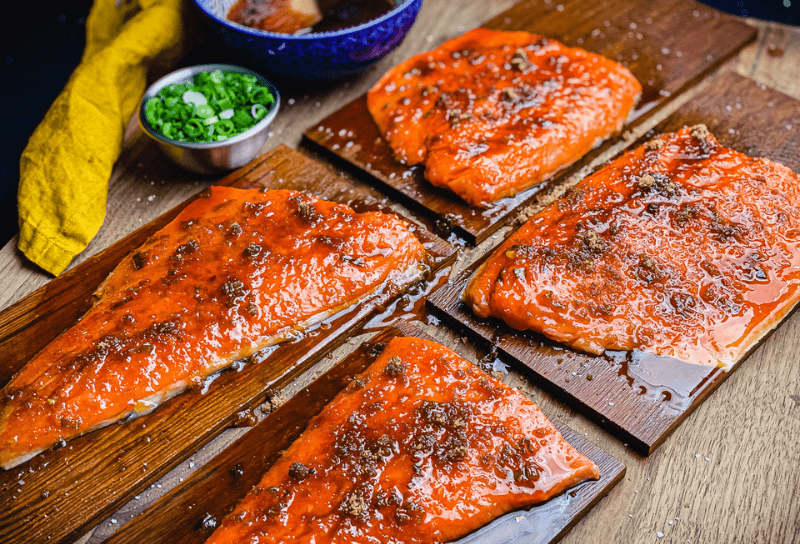 Top the glaze with even amounts of brown sugar on each piece. Then, open the grill's lid, reduce the main burners to low, and light the infrared burner, setting it to high. Place the planks on the grill grates towards the middle of the grill, under the infrared burner.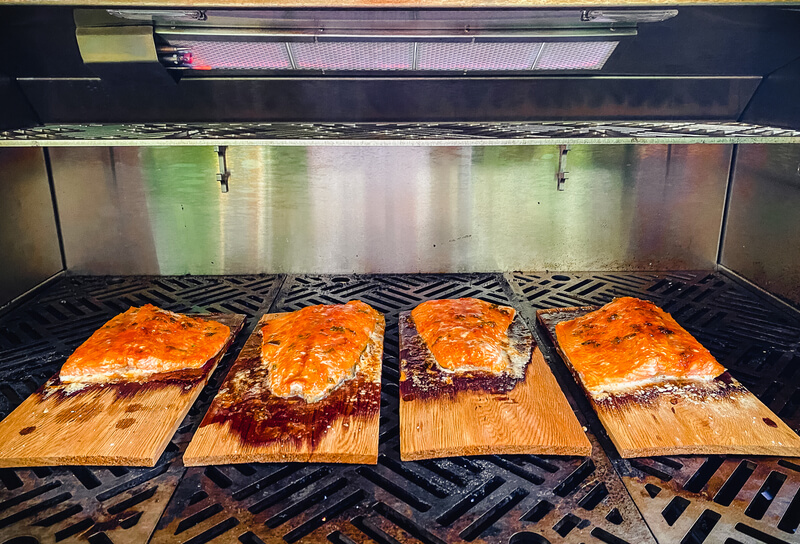 Close the lid and allow the salmon to cook for 10-12 minutes, depending on the thickness of the fish. Remove the planks from the grill, top with remaining glaze and green onions, and serve with sautéed rainbow chard.