Recipes
Grilled Peaches with Burrata, Thai Basil and Chile-Infused Honey
Sometimes the simplest combination of ingredients can make for the most memorable dishes. That is definitely the case here, with each perfect bite combining sweet, spicy, herbaceous and creamy elements. I highly recommend serving on a Himalayan salt block to subtly amplify those flavors.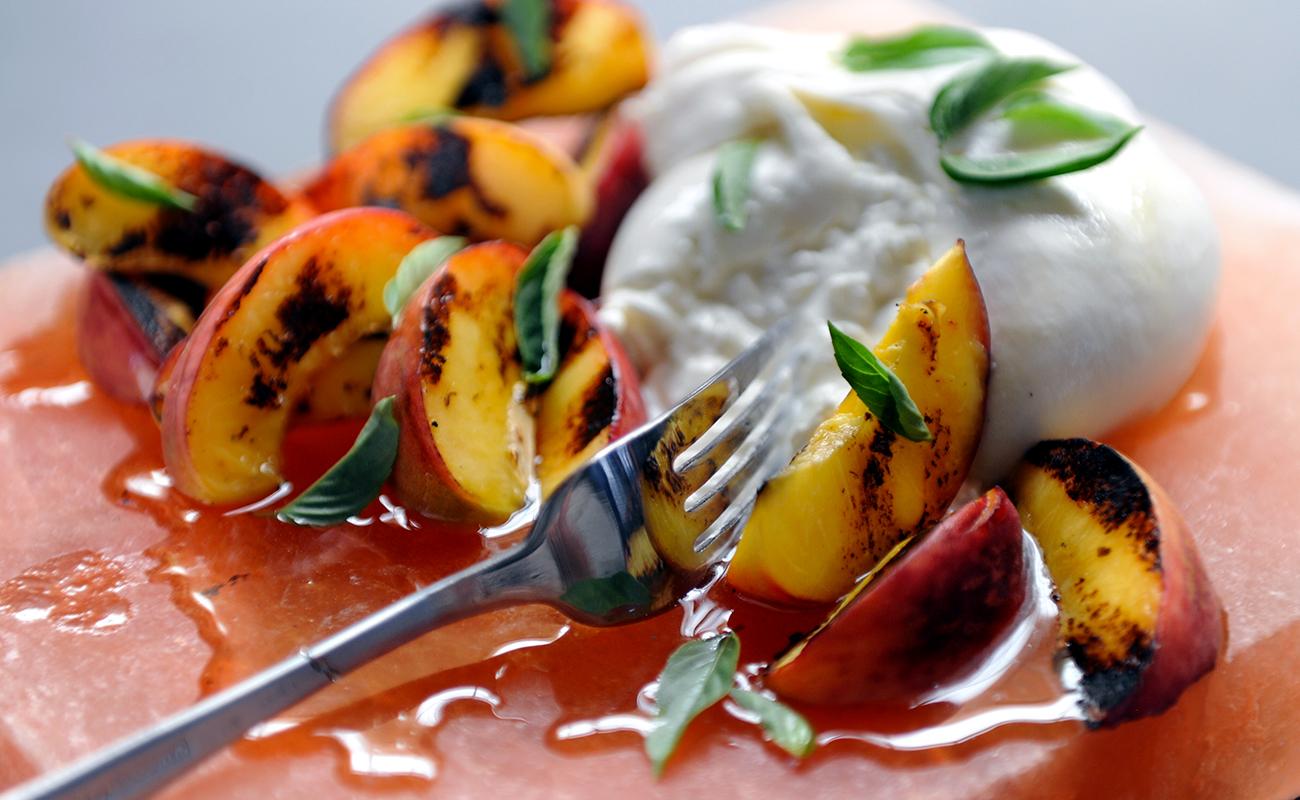 ---
Ingredients
1 Fresno chile
1/2 cup clover honey
4 yellow peaches
2 8-ounce balls of fresh burrata
24 small leaves of fresh Thai basil
Himalayan salt blocks (recommended for serving)
Directions
Stem the Fresno chile and slice into thin rings. Stir into the honey and let rest for 1 hour at room temperature. Remove the chile slices using tweezers, chopsticks or a mesh colander. Discard slices and reserve the honey.
Prepare the grill for direct grilling over high heat.
Slice each peach into 8 wedges, discarding the pit. Grill both sides of the peach slices over a hot fire until brown grill marks are evident. Remove from the grill before the peaches become too soft about 3-4 minutes.
To serve, place the peaches and burrata on a salt block. (If you don't have a salt block, use a plate and lightly sprinkle the dish with sea salt to add that umami flavor.) Break into the burrata to open up the creamy center. Drizzle with chile-infused honey and top with Thai basil leaves.
Serve immediately, while the peaches are still warm and before the saltiness from the salt block turns from subtle to overwhelming.