Recipes
Grilled Oysters
These oysters are fun and easy to make, and they're absolutely delicious. They come together quickly on the Gas Grill Head or Hybrid Fire Grill and are the perfect appetizer for your family or dinner party.
---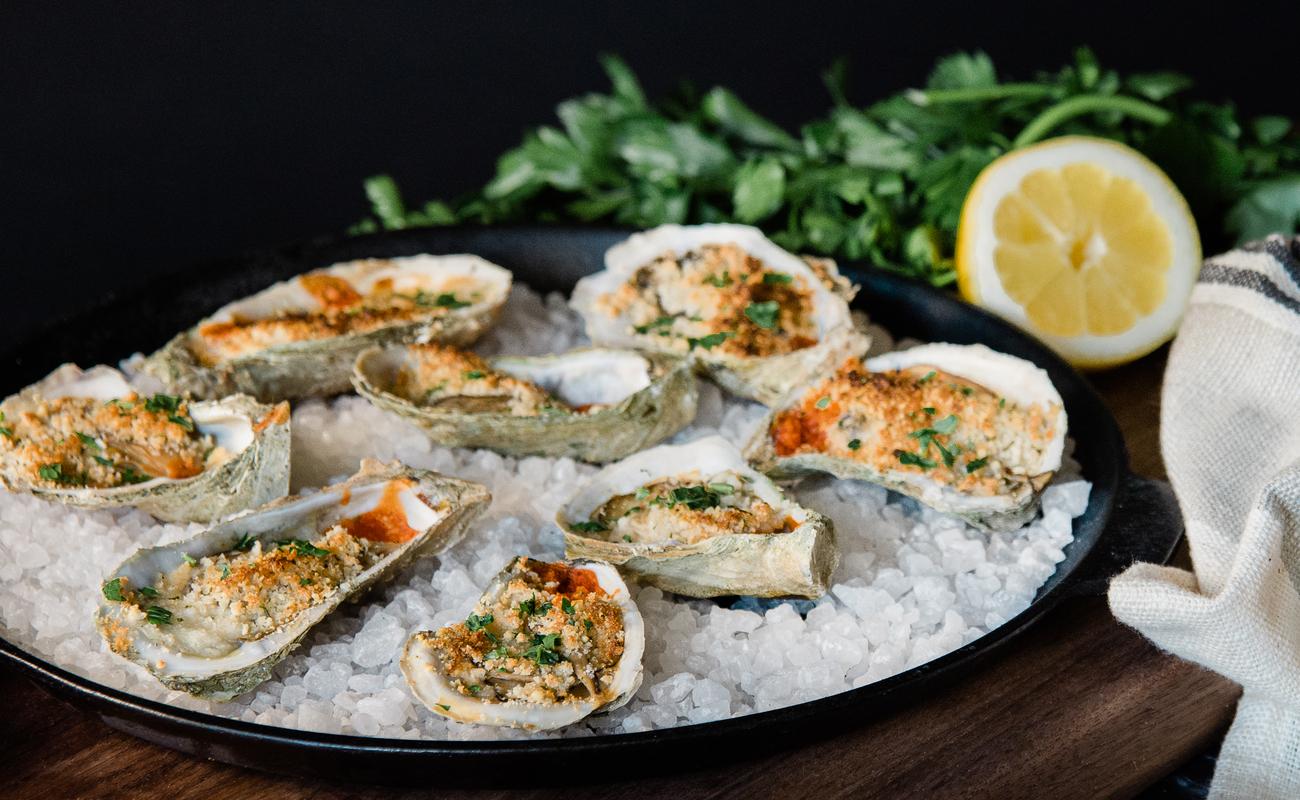 ---
Ingredients
12 oysters in shells
1/2 cup panko breadcrumbs
1/3 cup grated Parmesan cheese
1/4 cup chopped fresh parsley, divided
1 tablespoon garlic, grated
1 teaspoon lemon zest
2 cups extra coarse sea salt
1/4 cup extra virgin olive oil
2 tablespoons hot sauce (we use Blis Blast), optional
Directions
Light the Gas Grill Head or Hybrid Fire Grill, setting all burners to high. Close the lid and allow the grill to preheat for 15 minutes while you prepare the oysters.
Shuck the oysters, ensuring the meat is loose from the bottom shell. Keep as much liquid in the shell as possible and set aside.
In a mixing bowl, combine panko, cheese, half of the parsley, garlic, and lemon zest. Then, spread the sea salt evenly on the bottom of a flat cast iron cooking vessel. Fajita skillets work well for this.
Turn off all but one burner. Then, place the oysters on the grill grate over the direct heat of the active burner. Allow the oysters to grill for three minutes, or until the juice just starts to bubble. Remove oysters from the grill, turn it off and place the oysters in the bed of salt on the cast iron skillet.
Light the rotisserie burner and set it to high to preheat. While the burner is preheating, use a spoon to evenly distribute the breadcrumb and cheese mixture into the oyster shells. Then drizzle the mixture with olive oil.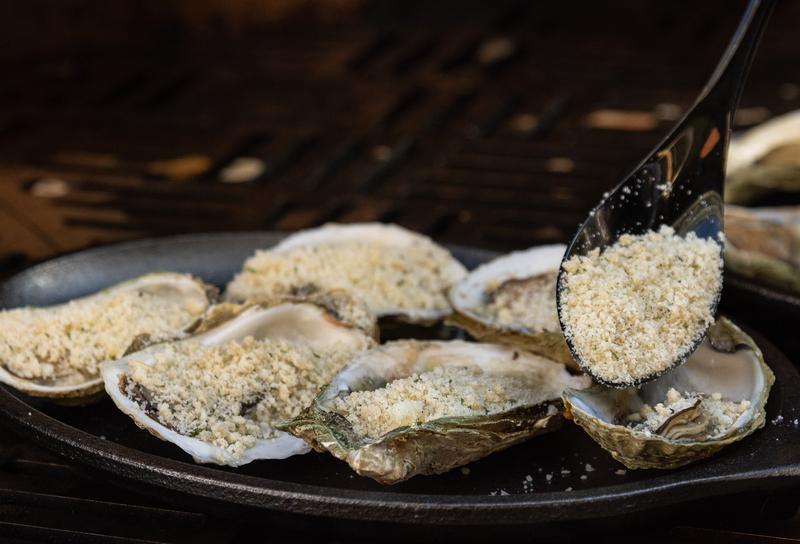 Place the oysters directly under the rotisserie burner on the warming rack for 2-4 minutes or until the breadcrumb mixture starts to brown, remove from the grill. Top with remaining parsley and a dab of optional hot sauce in the side of each oyster. Serve immediately in the cast iron vessel.