Recipes
Grilled Green Beans
Grilled fresh green beans are a go-to side for almost any meal. They are also a favorite of mine because fresh green beans are available and tasty pretty much year-round.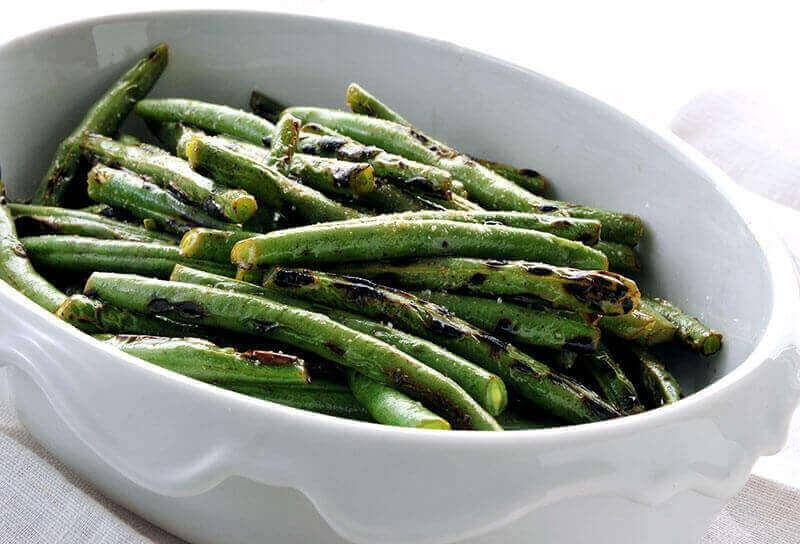 ---
Ingredients
1/4 cup extra virgin olive oil
1/4 cup freshly-squeezed lemon juice
1 pound fresh green beans, cleaned and trimmed
Salt
Directions
Prepare the grill for direct grilling 600°F.
Whisk together the olive oil and lemon juice in a medium bowl. Toss in the green beans.
Transfer the beans to the grate or pan over the hottest part of the fire. Use care to transfer as little of the liquid from the bowl as possible. The olive oil will flare-up and smoke very quickly. Work fast, turning the beans often until just marked by the fire. Remove them from the grill before they start to lose their color or become soft. Start removing them early, keeping in mind it can take a while to pluck all the beans off the grill using your trusty tongs.
Season with salt and enjoy.