Recipes
Grilled Brussels Sprouts
Looking for a new green to grill? Try these. I like my brussels sprouts on the crunchy side. If you prefer yours to be more tender, boil the brussels sprouts for 4 minutes before prepping them for the grill.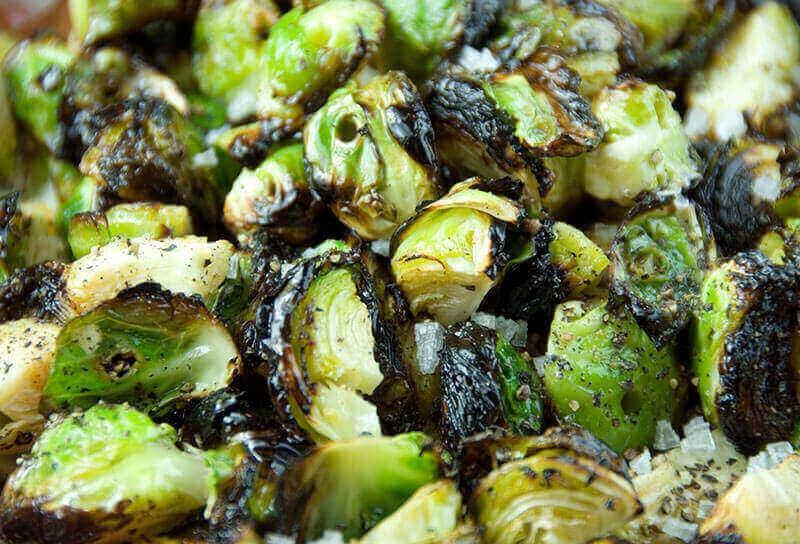 ---
Ingredients
About 40 medium brussels sprouts, washed
Freshly-squeezed juice of 1 lemon
1/4 cup olive oil
2 tablespoons butter, melted
1 teaspoon coarse sea salt
Freshly ground black pepper
About 8 bamboo skewers
Directions
Prepare the grill for direct grilling at about 400 degrees. You can cook the brussels sprouts after the roast is removed from the grill.
Remove the stem end of each sprout and then quarter lengthwise. Skewer the quarters with each piece aligned the same way on the skewer. The spacing can be tight with each piece against the next.
Place the skewers in a rectangular baking dish and coat with the olive oil and lemon juice. Transfer the skewers from the dish to the grill grate over the fire.
Cook for about 10 minutes, turning once. If the sprouts are getting too dark, move the skewers to an indirect zone and increase the cooking time by about 5 minutes.
Remove from the grill and transfer the sprouts from the skewers to a pre-warmed serving bowl. Toss with melted butter and salt, breaking up the sprout quarters somewhat. Season to taste with pepper and serve.