Recipes
Grill-roasted Cauliflower
There is a restaurant in downtown Kalamazoo that I am quite fond of called Food Dance. They specialize in using local produce, and it is their kitchen you have to thank for this wonderful roasted cauliflower. I never would have thought to use vegetable stock to enhance the flavor if the server at the restaurant hadn't told me their secret. This is my attempt to recreate their wonderful side dish.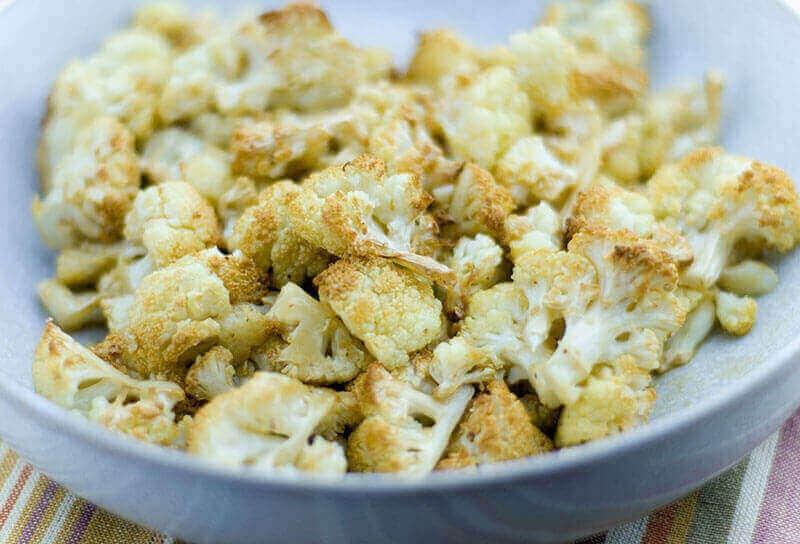 ---
Ingredients
1 large head of fresh cauliflower
2 tablespoons extra virgin olive oil
1/2 teaspoon sea salt
1/4 teaspoon ground white pepper
1/2 cup vegetable stock
1 tablespoon unsalted butter
2 cups alder wood chips, soaked
Directions
Prepare the grill for indirect cooking at 350 to 375°F.
Remove the leaves and most of the stems from the cauliflower. Cut the florets into bite-sized pieces. Toss the cauliflower with the olive oil, salt and pepper. Spread the cauliflower into a single layer on a grill-safe baking sheet.
Place the baking sheet in the indirect cooking zone. Add the alder wood chips for smoke (learn about smoking techniques) and roast with the hood closed for about 60 minutes total, turning once, until the cauliflower is well-browned (you almost can't over do it short of burning the cauliflower).
With about 20 minutes remaining, place the vegetable stock in a medium saucepan. Reduce over medium heat, stirring frequently, until thick. Whisk in the butter until melted and thoroughly combined. Keep warm.
Remove the cauliflower from the grill once fully-cooked and toss with the reduced vegetable stock. Serve immediately.