Recipes
Dry-rubbed Barbecue Chicken
You can slave for hours making barbecued chicken at 230°F, or you can grill-roast this quick version your guests will love. By butterflying the chicken and quickly roasting with wood smoke at 500°F, you will have tender, juicy and flavorful chicken ready to serve in just 35 minutes.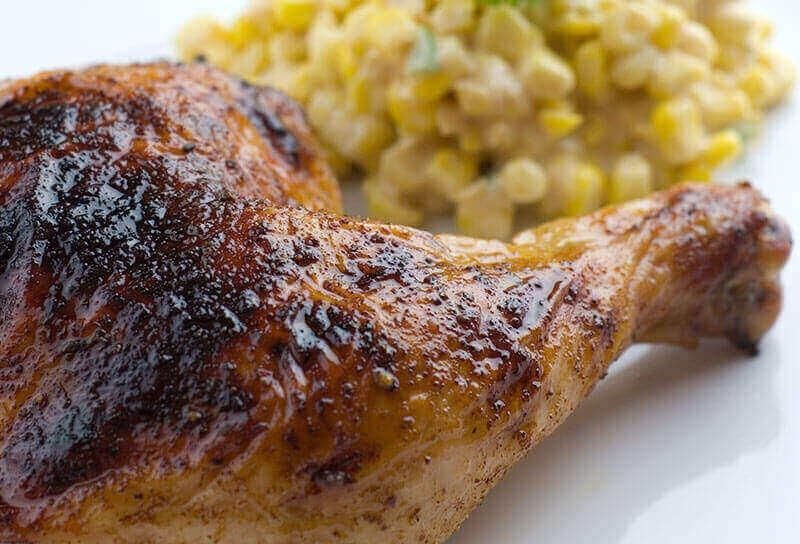 ---
Directions
Prepare the grill for indirect grilling at 500°F with wood smoke. Combine the Not-So-Basic Barbecue Rub and the brown sugar, and rub into both sides of the chickens.
Place the chickens flat on the grill in the indirect zone with the skin-sides up (if your grill is not as large as a Kalamazoo Hybrid Fire Grill, you will likely need to cook the chickens only one or two at a time).
Cook the chickens, without turning them over, until the internal temperature of the thigh measures 165° to 175°F. On a Kalamazoo this should take only 35 minutes. Check the chickens after 20 minutes in case they need to be rearranged on the cooking surface relative to the heat source for more even cooking.
Remove the chickens from the grill and let rest for a few minutes. Quarter and serve.
Learn more about butterflying a chicken.