Recipes
Dark Chocolate Valencia Martinis
Hints of orange and honey elevate the chocolate martini for Valentine's Day, and starting with baking chocolate you have personally blended and suspended into the drink shows how much you care.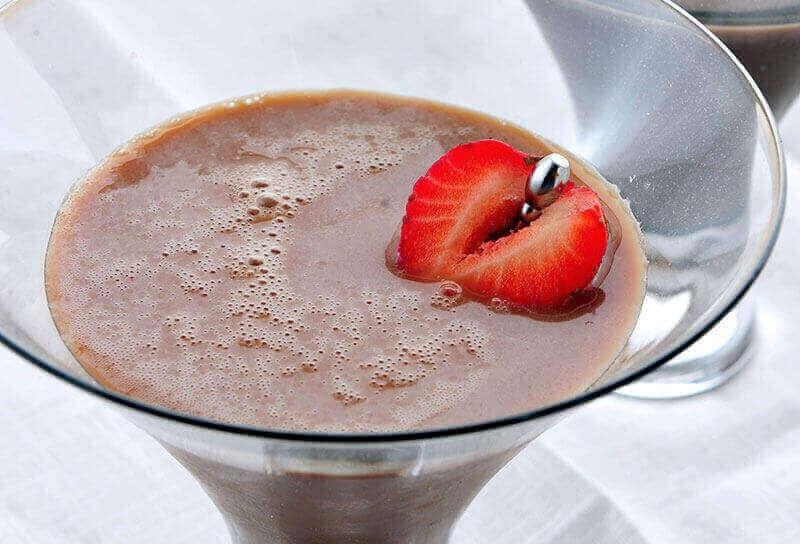 ---
Ingredients
For the chocolate base (yields enough for 4 martinis)
1 ounce (2 squares) Ghiradelli 100% cacao baking chocolate
1/4 cup heavy cream
1/4 cup honey
2 ounces vodka
For each pair of martinis
3 ounces chocolate base
4 ounces vodka
2 ounces Grand Marnier
Ice
2 strawberries
Directions
Melt the chocolate over very low heat. Whisk in the cream, followed by the honey and the vodka. Heat and whisk until the chocolate is thoroughly liquefied. Reserve.
To make a pair of martinis, combine the chocolate base, vodka and Grand Marnier in a cocktail shaker half-filled with ice. Shake vigorously for 30 seconds to 1 minute, then strain into 2 cocktail glasses. Garnish each with a strawberry. Cheers!