Recipes
Classic Potato Latkes
These potato latkes are delicious, easy and quick to make on the Plancha surface. Aside from being delicious, they are a great way to make use of the multiple cooking techniques that can simultaneously be employed on the Hybrid Fire Grill. Try making these right next to these grilled chicken thighs for the perfect pairing.
---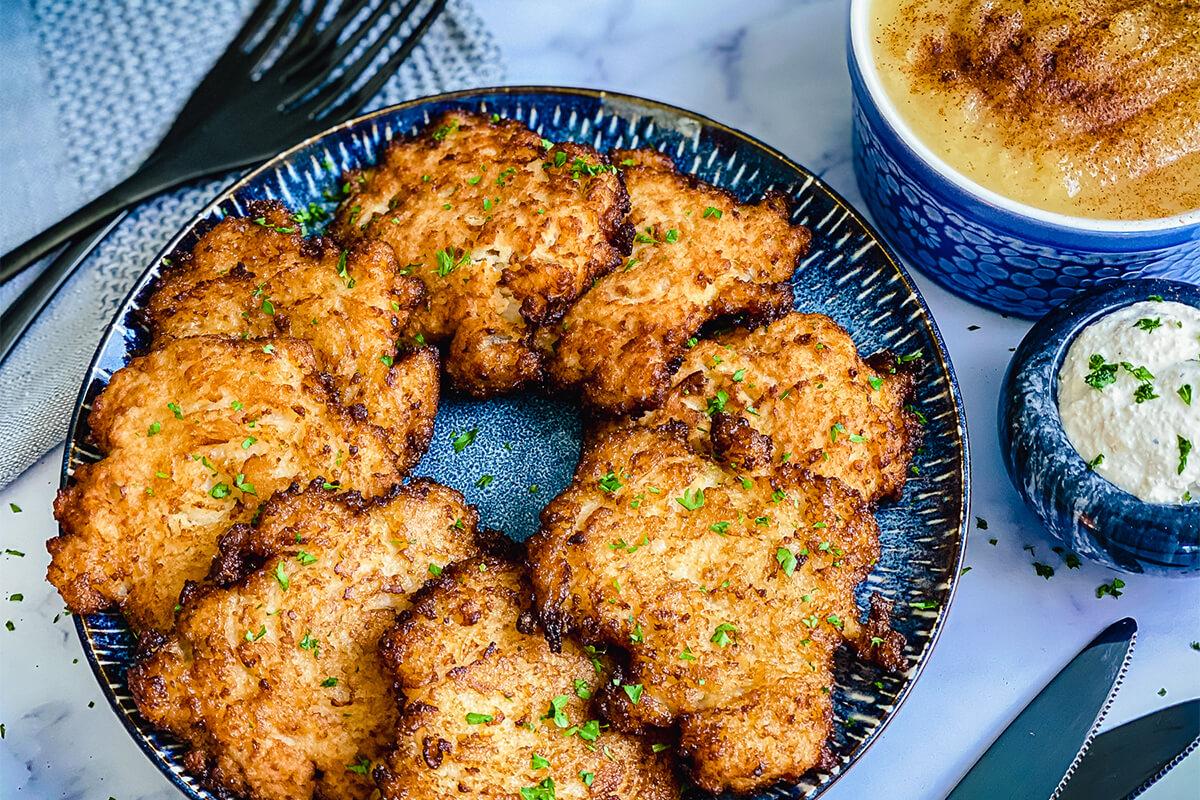 ---
Ingredients
3 large Russet potatoes, scrubbed and grated
1 large sweet onion, grated
2 large eggs
3 tablespoon matzo meal (or flour)
2 teaspoons kosher salt
1 teaspoon garlic powder
½ teaspoon freshly ground black pepper
3 tablespoons avocado oil
Directions
Start by lighting the main burner on the Hybrid Fire Grill under the Plancha grill surface, close the grill's lid and allow the surface to preheat while you make the latke mix.

Place the grated potatoes and onion on a cheesecloth (or similar) and wring out as much moisture as possible. Then, transfer them to a medium-sized mixing bowl and add the eggs, matzo meal, salt, garlic and pepper. Mix thoroughly with your hand or spatula.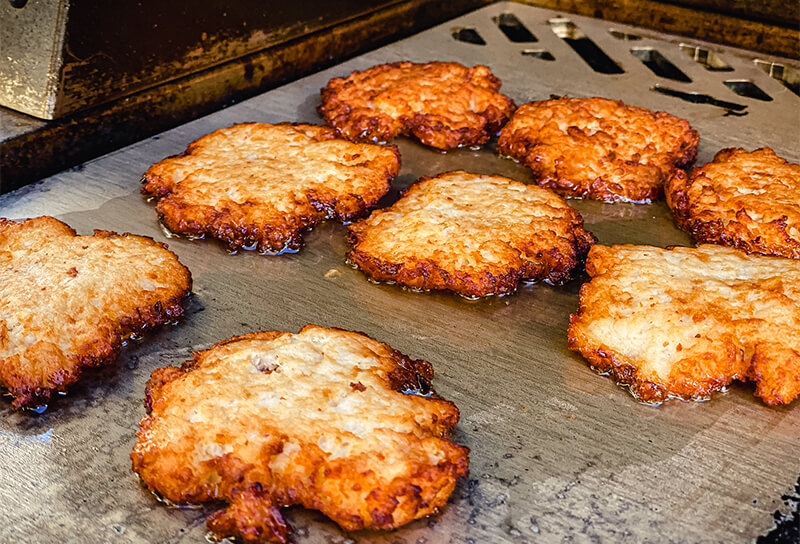 Drizzle the avocado oil on the hot Plancha surface and allow it to heat for one minute. Then, using a spoon, drop golf ball-sized portions of the mix on the surface and smash into disc shapes with a spatula. Cook for 2-3 minutes before flipping and cooking an additional 2-3 minutes until golden brown.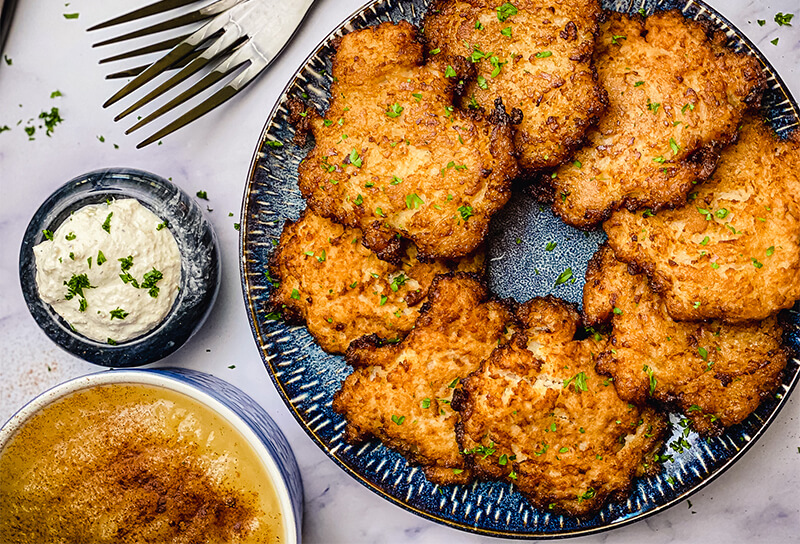 Remove from the grill, and serve warm with applesauce, sour cream and chives. Add additional salt and pepper to taste.