Recipes
Chorizo-stuffed Dates
Sweet, smoky and just a little spicy, these decadent morsels are simply amazing. They have recently become a favorite of mine after enjoying them with friends at a gastro pub in New Brunswick called Tide and Boar. They are just as ugly as Demon Toes and just as perfect.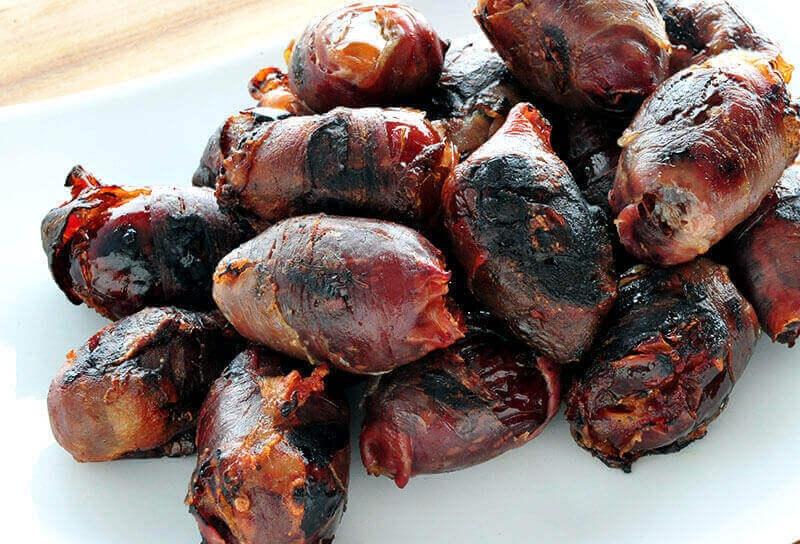 ---
Ingredients
18 large dates, pitted
1/2 pound fresh chorizo sausage, casings removed, and cooked crisp
9 very thin slices of prosciutto
Fine sea salt (optional)
Directions
Prepare the grill for direct grilling over a medium fire (about 400°F).
Stuff each date with a generous amount of cooked chorizo. Wrap it with half a slice of prosciutto and compress it in your palm to a tight bundle. Use care to cover the entire surface of the date with the prosciutto to prevent the sugars from burning on the grill.
Grill the stuffed dates over a medium fire until the prosciutto is crisp and brown and the filling is heated through.
Test for taste. The saltiness of the prosciutto should balance the sweetness of the dates, but it may not be enough. Depending on the size of the dates, you may need to season the finished appetizers with a little salt.