Recipes
Chile Morel Barbecue Rub
This rub combines the earthy flavor of dried morels with the complex heat of dried Guajillo chiles. The extra effort required to grind your own ingredients is well worth it as it produces a rub that is bursting with flavor. This rub pairs wonderfully with pork and beef.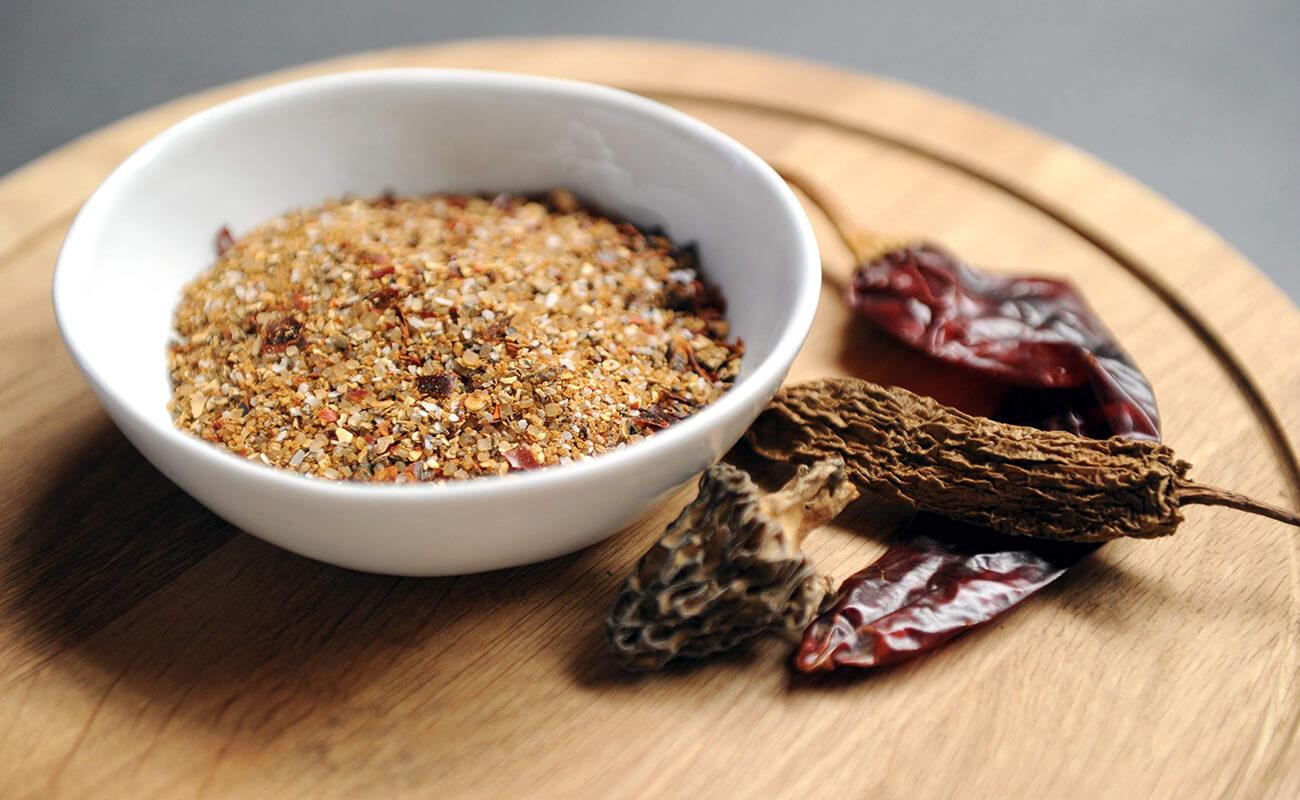 ---
Ingredients
3 dried Guajillo chiles, stemmed and seeded
1 dried chipotle grande chile, stemmed and seeded
1 ounce dried morel mushrooms
1 tablespoon minced dried garlic
1/4 cup light brown sugar
2 tablespoons kosher salt
1 tablespoon coarsely ground black pepper
Directions
Toast the Guajillo chiles in a cast iron skillet over medium heat. Coarsely chop. Combine the Guajillo and chipotle chiles, mushrooms and garlic in a food processor, blender or spice mill. Process to a somewhat uniform texture. Transfer to a small bowl and mix in the sugar, salt and pepper.
Rub will keep refrigerated in an airtight container for up to one month.