Recipes
Cherry Peach Pale Ale Beer Cocktail
Explore the more elaborate side of beer cocktails, starting with a cherry and peach infused gin.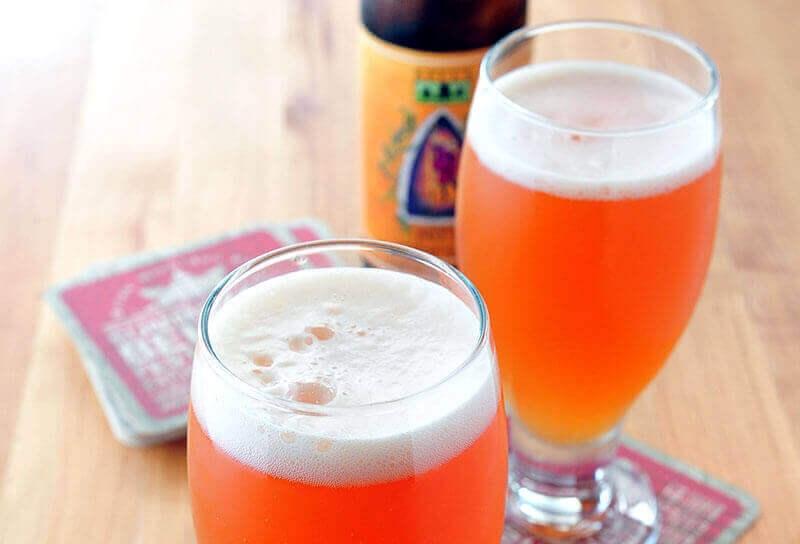 ---
Ingredients
2 ounces Cherry and Peach Infused Gin (recipe follows)
2 ounces cashew fruit juice
16 ounces Bell's Pale Ale
Cherry and Peach Infused Gin
1 pound fresh cherries, pitted and stemmed
1 pound fresh peaches, pitted and sliced
750 ml gin (I use Distiller's Gin No. 11)
Directions
Combine the gin and cashew fruit juice in a cocktail shaker half-filled with ice.
Shake vigorously for 30 seconds. Strain into tall glasses and top with pale ale.
Instructions for Infused Gin:
Combine all ingredients in a glass container or containers. Cover tightly and store in a dark place for 3 days. Strain out the peaches and cherries, returning the infused gin to the original bottle.