Recipes
Cheesy Grits with Bacon and Scallions
Luscious, cheesy grits are the ultimate comfort food. Our recipe follows the classic dish pretty closely, but with a few gourmet additions. With its wonderfully rich, buttery flavor, we opted for an aged fontina over the more traditional cheddar cheese. To top things off, we added some bacon and fresh green onions. This recipe is simple, fast and incredibly delicious. Enjoy!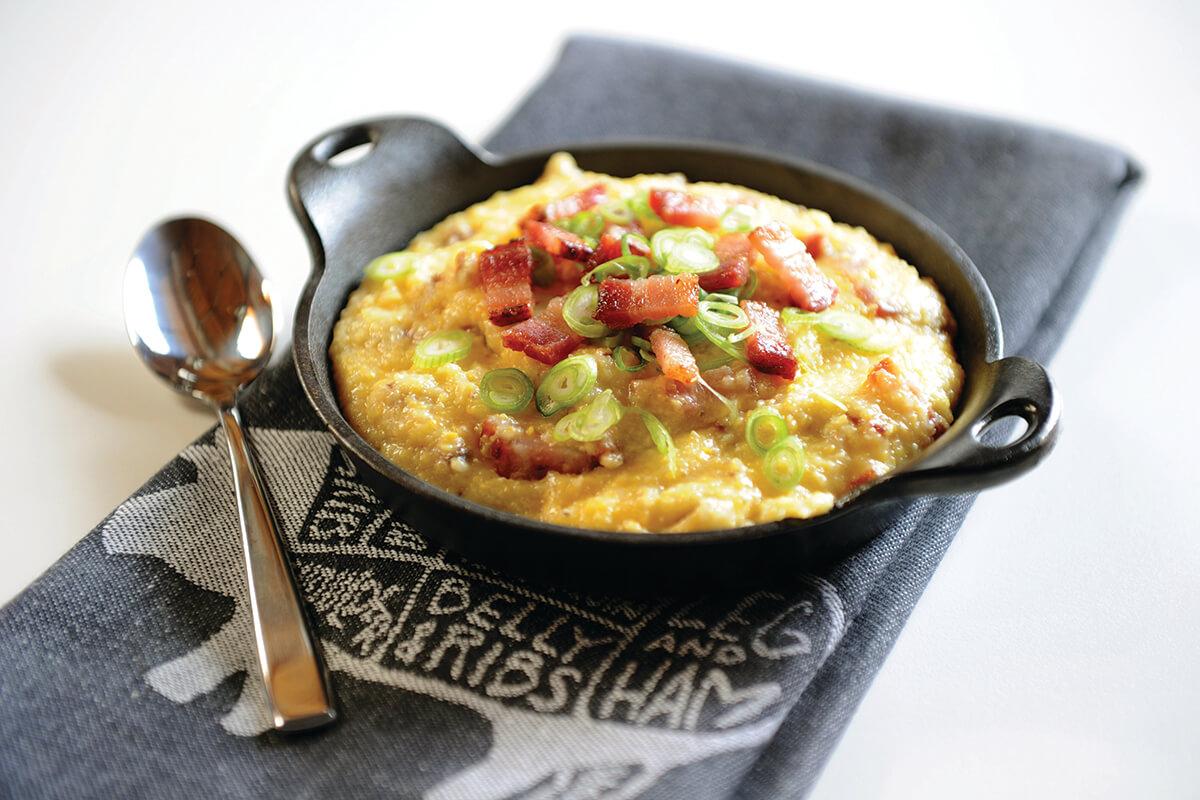 ---
Ingredients
3 cups water
1/2 teaspoon kosher salt
1 cup corn grits
2 tablespoons unsalted butter, cut into four pieces
4 ounces aged fontina, grated (we used Fontina Val D'Aosta Italian Cheese Raw Milk)
3/4 pound thick-cut bacon, fully cooked, then chopped
4 green onions, light green parts only, thinly sliced
Directions
Bring water and salt to a boil in a saucepan. Add corn grits and reduce the heat to medium. Cook slowly for 5 minutes, stirring frequently. Turn off the heat and stir in the butter until fully incorporated. Stir in the cheese until melted. Stir in about 3/4 of the bacon. Cover the saucepan and hold for 2 minutes before serving.
To serve, top with the remaining bacon and the green onions.