Recipes
"Campfire" Shishitos with Dill Cream
Grilled shishito peppers are a great appetizer, but shishitos roasted in a bed of coals are even better. These mildly spicy peppers are paired with a light and creamy sauce that tames what little heat they have.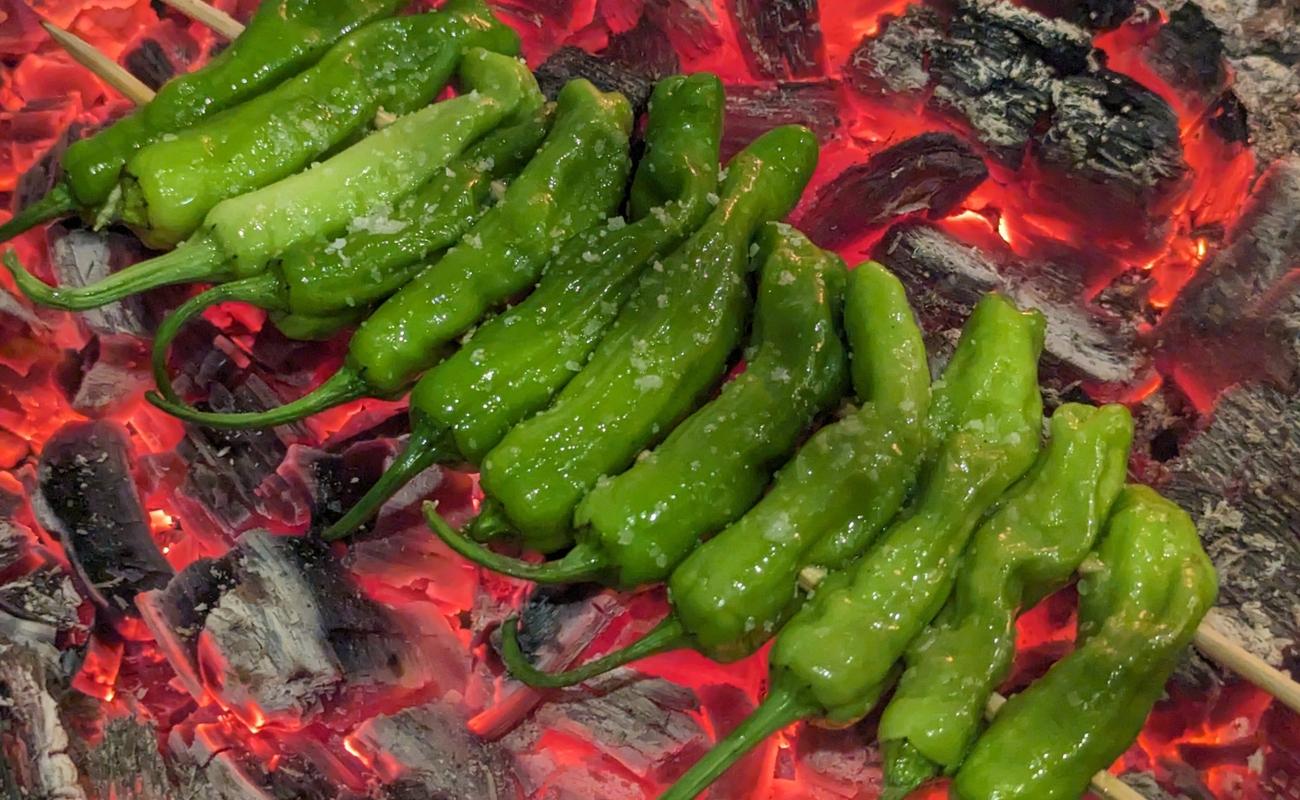 ---
Ingredients
1 lemon
1/2 cup crème fraîche
2 teaspoons fresh dill fronds, finely chopped
24 shishito peppers Kosher salt
Plus four long bamboo skewers soaked in water
Directions
Raise the grill rack up high and out of the way, or remove the grill grates.
Build a two-layer fire in the Gaucho grill. Wait for the fire to mature and break down into glowing coals.
While the fire is getting ready, finely grate the zest from the lemon into a medium bowl. Reserve the lemon. Add the crème fraîche and chopped dill to the bowl. Stir to combine. Keep refrigerated until serving time.
Skewer the shishitos onto pairs of skewers. Using a pair of parallel skewers prevents the peppers from rotating on the skewers, keeping them all aligned for more even cooking. Squeeze the juice of the reserved lemon over the peppers and season liberally with salt.
Once the fire is broken down into glowing coals, prepare a serving platter (along, narrow platter is ideal). We like to spread the crème fraîche mixture onto the platter as a base for the peppers, but you can also keep it on the side for dipping.
Use long tongs and protective gloves to lay the skewered shishitos on top of the coals. Cook, turning once, until the shishitos are blistered and warmed through, about two minutes total. Transfer the shishitos to the serving platter and discard the skewers.