Recipes
Cajun Seared Scallops
Scallops are an easy main course, or side dish for every night of the week. Their natural mildly sweet flavor is the perfect canvas for whatever twist you want to put on them. These Cajun scallops sear very quickly on the Plancha surface, heated to high over the dragon burner on the Hybrid Fire Grill.
---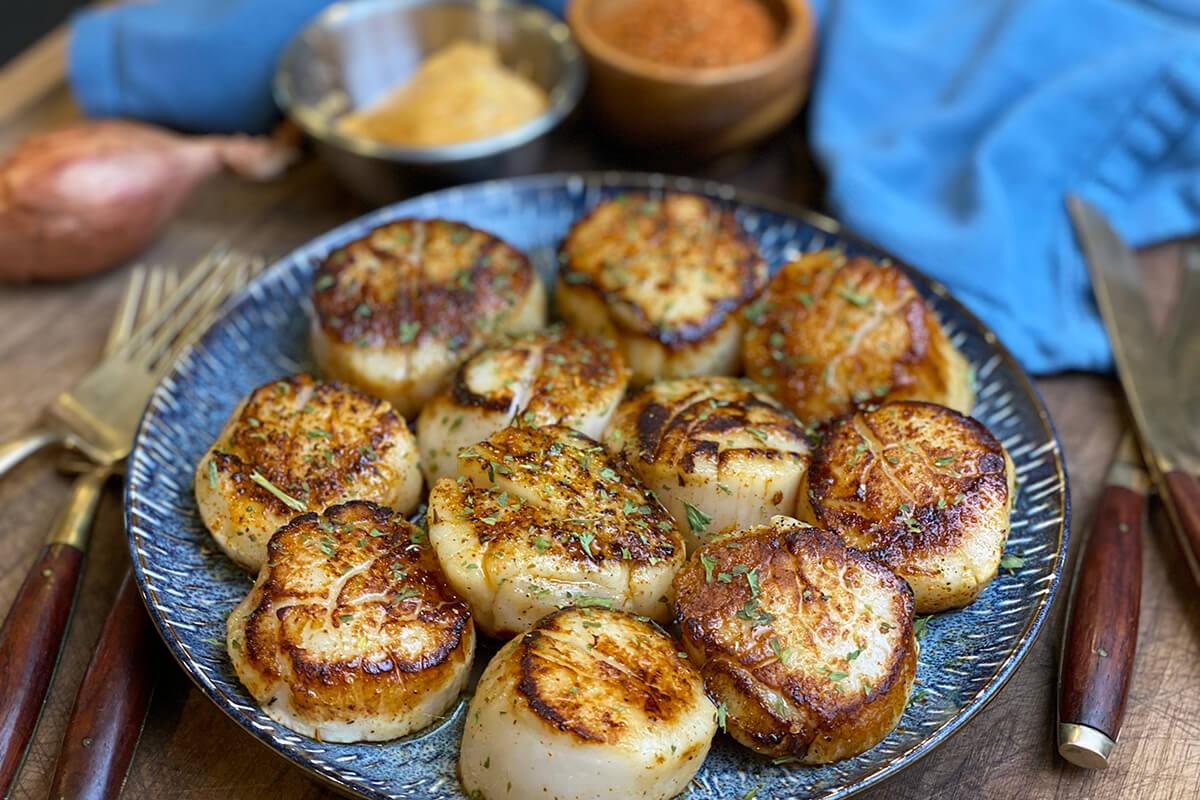 ---
Ingredients
10-12 large scallops
1 tablespoon avocado oil plus 2 tablespoons for the Plancha surface
2 tablespoons Cajun seasoning
1 teaspoon chopped parsley, for garnish
1 tablespoon butter, melted
Seasoning
2 tablespoons smoked paprika
2 tablespoons kosher salt
2 tablespoons garlic powder
1 tablespoons onion powder
1 tablespoon cayenne powder
1 tablespoon red pepper flake
1 tablespoon fine ground black pepper
1 tablespoon white pepper
1 ½ tablespoons oregano
2 teaspoons hot paprika
Directions
Start by lighting the main burner under the Plancha grill surface, close the grills lid and allow the surface to preheat for 15-20 minutes. While the grill is preheating, place the scallops on a paper towel lined baking sheet, then place another layer of paper towels on top of the scallops.

Tip: This will absorb the water from both sides of the scallops which is essential for a great sear. Place them in the refrigerator while the grill preheats.

While the scallops are drying, and the grill is preheating, whisk together all the ingredients for the Cajun seasoning. You'll only need 2 tablespoons for the scallops but this seasoning keeps well and it's great on just about everything.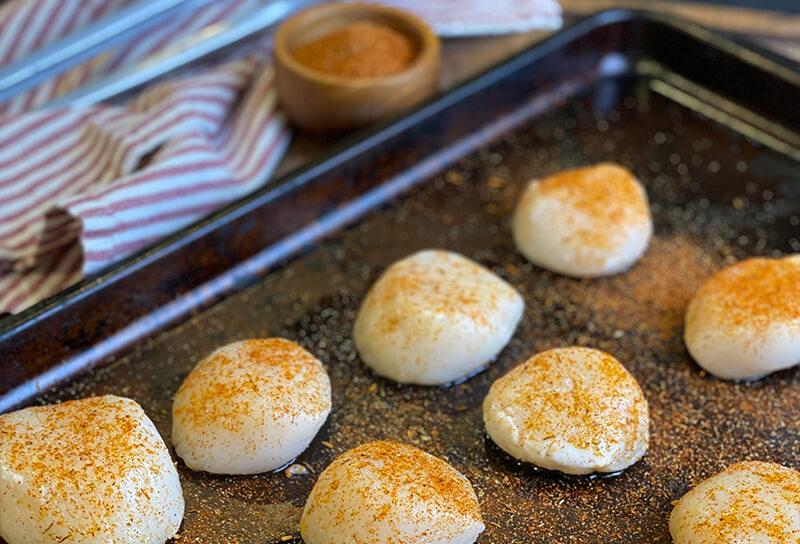 Remove the scallops from the refrigerator, evenly coat with avocado oil and season with the Cajun seasoning. With the Plancha surface preheated, evenly coat with two tablespoons of avocado oil and place the scallops on the hot surface. Allow them to sear for two to three minutes per side, until internal temperature reaches 140°F. They cook through quickly and the surface is very hot, so be mindful not to overcook them.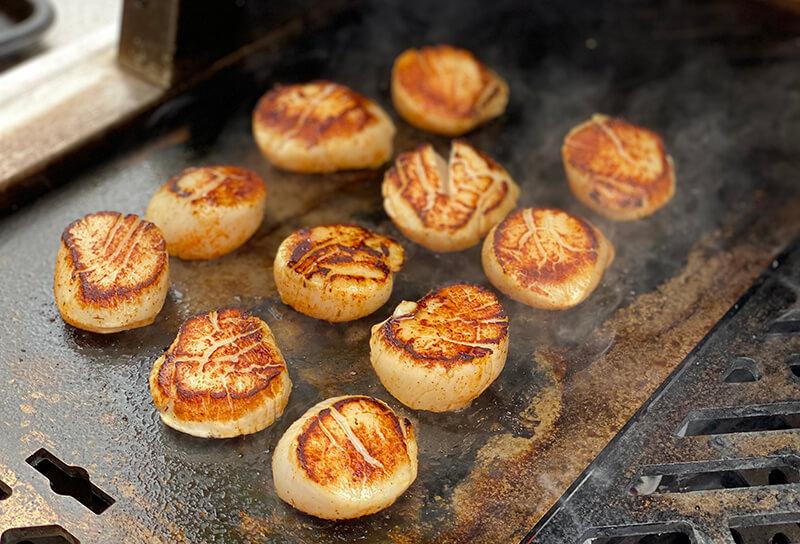 Remove from the grill, drizzle them with melted butter and give them a light dusting of seasoning. Then garnish with parsley and serve.