Recipes
Blueberry and Goat Cheese Salad with Mixed Baby Greens
Fresh blueberries are one of the best ingredients summer brings to our tables. Bursting with flavor, they are joined by caramelized pecans, mellow goat cheese and a quick and easy blueberry vinaigrette dressing.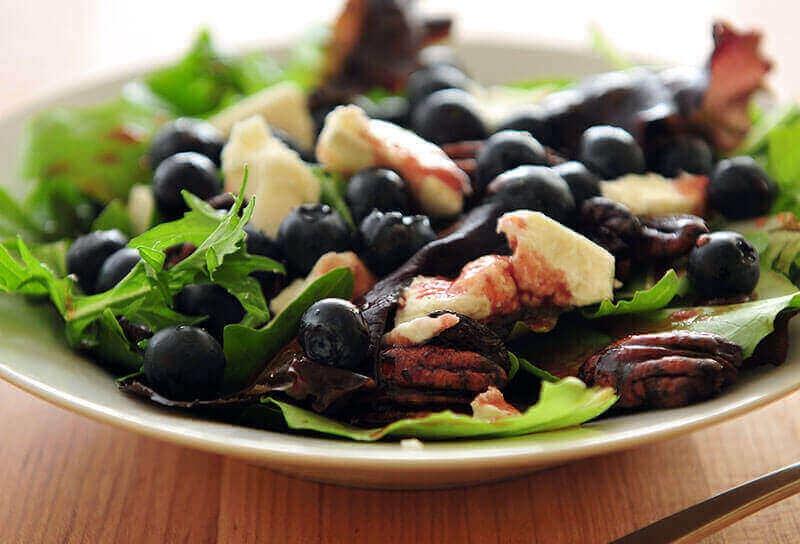 ---
Ingredients
2 tablespoons blueberry juice from a bottle
2 tablespoons extra virgin olive oil
2 teaspoons balsamic vinegar
1 ½ teaspoons freshly-squeezed lemon juice
2 to 3 ounces mixed baby greens
4 ounces goat cheese, broken into pieces or crumbled
6 ounces fresh blueberries
4 ounces caramelized pecans (use pralines if you can't find these)
Directions
Combine the first 4 ingredients in a round-bottomed bowl. Whisk vigorously until the dressing is thickened and opaque.
Divide the greens onto 4 plates. Top with blueberries, goat cheese and pecans.
Re-whisk the vinaigrette and drizzle over the salads. Enjoy!