Recipes
BLT Pizza
The BLT sandwich is a quintessential summer treat. It makes for a great pizza as well. The chew of the dough and the warm bacon contrast perfectly with the crisp, refreshing lettuce. We use a little cheddar cheese to weigh down the dough while baking and to keep the bacon in place.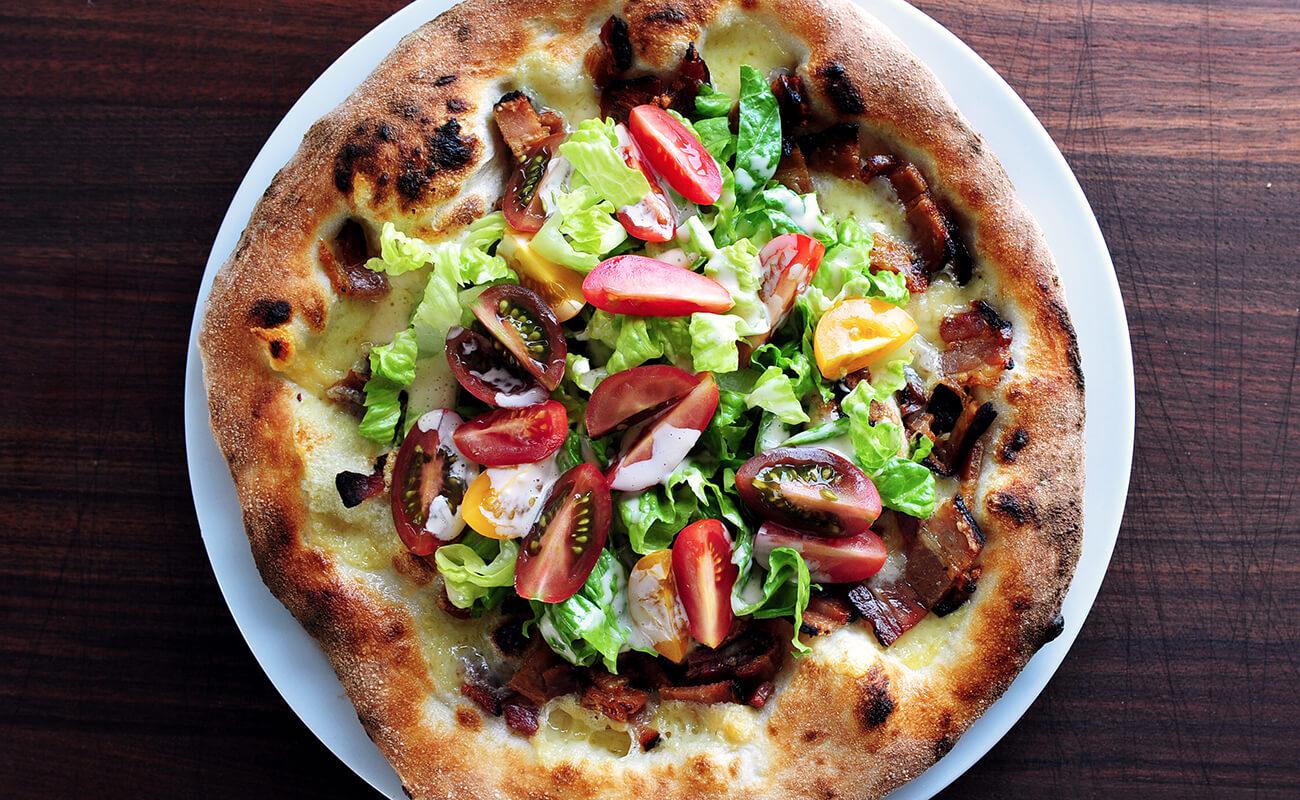 ---
Ingredients
1 10-ounce ball Artisan Fire Pizza Dough
1 tablespoon prepared mayonnaise
1/2 teaspoon sherry vinegar
¼ teaspoon maple syrup
2 ounces cheddar cheese (I used Lincolnshire Poacher), cut into small rectangles
4 slices bacon, cooked to about 75% doneness and cut up
1 small head romaine lettuce, chilled, sliced crosswise
8 heirloom cherry tomatoes, quartered lengthwise
Directions
Prepare the outdoor pizza oven or grill for cooking pizza.
Whisk together the mayonnaise, vinegar and maple syrup to create a dressing. Reserve.
Working on a lightly-floured surface (we use Caputo '00 flour), form the dough into a 10-inch pizza. Distribute the cheese and bacon on the dough.
Transfer the pizza to a pizza peel and then transfer to the oven or grill. Cook until the cheese is melted and the crust is browned. Cooking in a hot pizza oven will take less than 3 minutes. Cooking in a conventional oven at 500⁰F or on a grill will require closer to 10 minutes.
Remove the pizza and let it cool for a couple of minutes. Slice it into quarters and then top with the romaine and tomatoes. Drizzle on the dressing.