Recipes
Blackberry Rosemary Cream Ale
A simple blackberry and rosemary syrup transforms a classic cream ale into something more complex and enjoyable.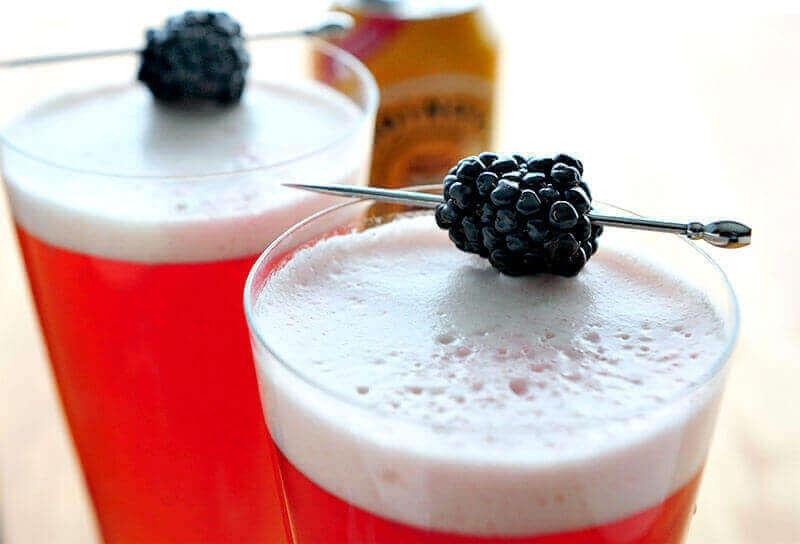 ---
Ingredients
1/2 cup water
1/4 cup sugar
2 large sprigs fresh rosemary
1/2 pint fresh blackberries
1 pint cans Boddington's Pub Ale
Directions
Combine the water and sugar in a small saucepan over medium heat. Roll the rosemary sprigs between your hands to release the oils and add to the pan. Bring to a simmer and hold for 5 minutes. Remove from heat, discard the rosemary and chill.
Force the blackberries through a fine mesh colander over a bowl to collect the juice and remove the seeds. Combine the rosemary simple syrup with the blackberry juice.
For each drink, place 1 ounce blackberry rosemary syrup in a pint glass. Pour in 1 pint of Boddington's, and enjoy.