Recipes
Blackberry Burrata Pizza
Burrata is an amazing Italian creation. In a nutshell, it is a ball of mozzarella filled with a mixture of cream and mozzarella. There are a number of ways to take advantage of its creaminess on pizzas, but this one is my favorite. Fresh basil and blackberries add a wonderfully fresh, sweet flavor that is balanced perfectly with a little olive oil and pepper. This pizza works well at any stage of the meal–whether it be an appetizer, entrée or dessert.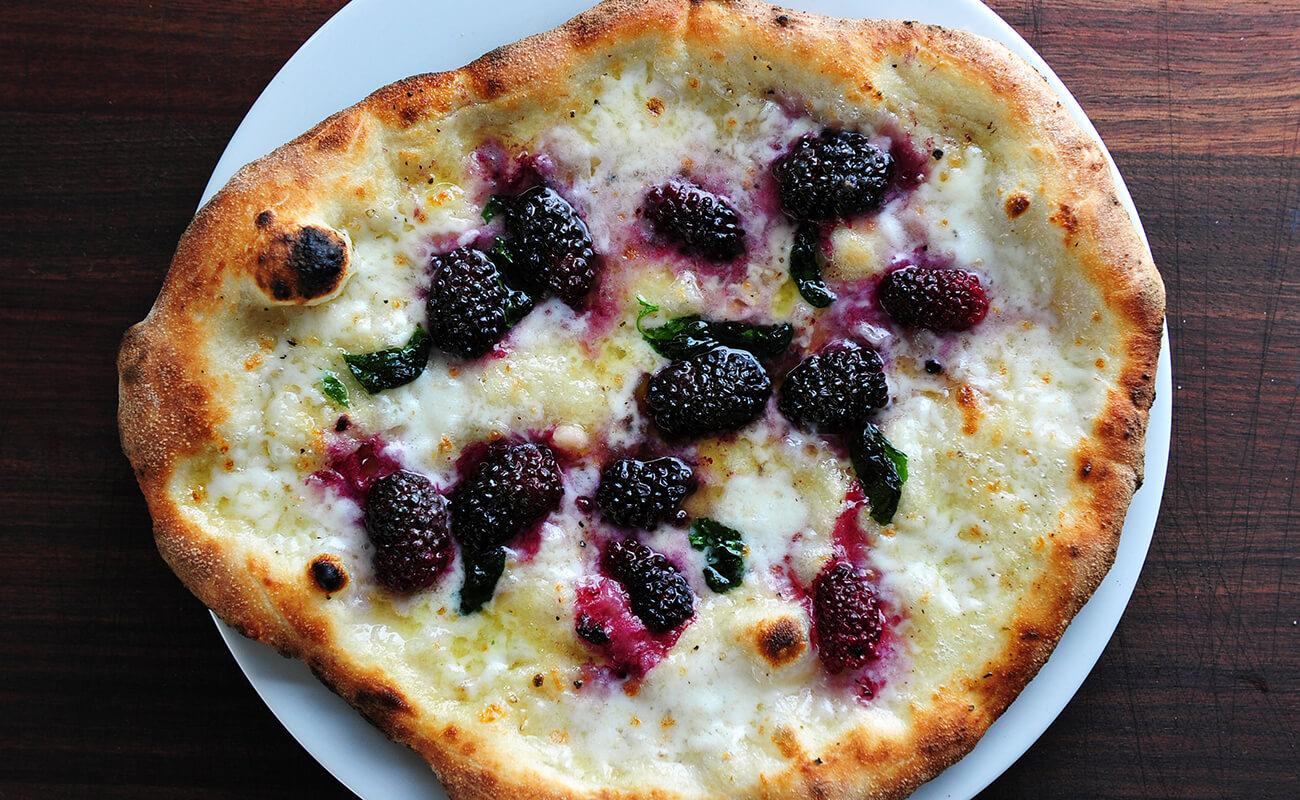 ---
Ingredients
1 10-ounce ball Artisan Fire Pizza Dough
2 ounces burrata cheese, cut into thin strips
6 small basil leaves
6 fresh blackberries, cut in half
Extra virgin olive oil
Freshly ground black pepper
Directions
Prepare the outdoor pizza oven or grill for cooking pizza.
Working on a lightly-floured surface (we use Caputo '00 flour), form the dough into a 10-inch pizza. Distribute the cheese, followed by the basil and then the blackberries. Drizzle with olive oil.
Transfer the pizza to a pizza peel and then transfer to the oven or grill. Cook until the cheese is melted and the crust is browned. Cooking in a hot pizza oven will take less than 3 minutes. Cooking in a conventional oven at 500⁰F or on a grill will require closer to 10 minutes.
Remove the pizza and finish it with freshly ground black pepper.