Recipes
Asparagus Wraps with Crispy Prosciutto and Herbed Cheese
This dish makes a fantastic appetizer. It tastes phenomenal and is super easy to prepare. Crispy prosciutto wraps tender asparagus with a cheesy, garlicky surprise inside. The richness of the Boursin is balanced by the hint of lemon.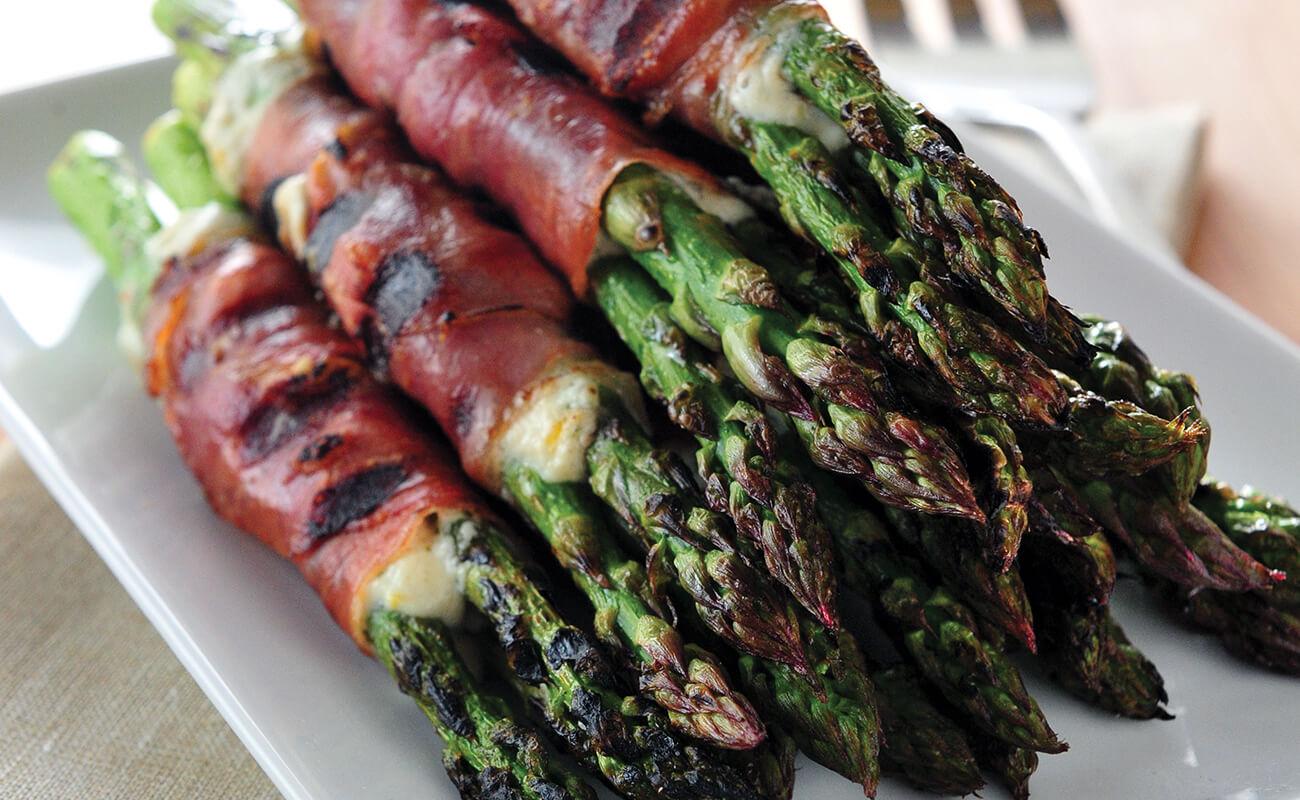 ---
Ingredients
1 pound (1 bunch) asparagus, medium-sized spears
1 tablespoon freshly squeezed lemon juice
1 tablespoon extra virgin olive oil
5 ounces Boursin garlic herb cheese
1 teaspoon finely grated fresh lemon zest
About 10 slices prosciutto (1 slice for every 3 asparagus spears)
Directions
Prepare the grill for direct grilling over medium-high heat, about 400°F.
Trim the toughened bases off the asparagus spears and discard, leaving each spear the same length. Whisk together the lemon juice and olive oil in a medium bowl and toss in the asparagus to thoroughly coat.
Work together the Boursin cheese and lemon zest to thoroughly combine.
Lay out a slice of prosciutto. Place three asparagus spears across the end of the slice and add a 1 1/2 teaspoon-sized dollop of cheese mixture on the center of the asparagus. Roll the prosciutto tightly around the bundle. Repeat, rolling 3 spears into each slice of prosciutto.
Grill the wraps over direct heat, turning frequently, until the asparagus is marked and the prosciutto is crispy. Serve hot.