Recipes
Apple Stilton Pizza
I love a big and bold blue cheese, and Stilton is about as flavorful as they come. Used sparingly on this pizza, it is balanced wonderfully by the fresh sweetness of Fuji apples and red onions. Try this pizza as an appetizer.
Serves One 11 to 12 inch pizza
---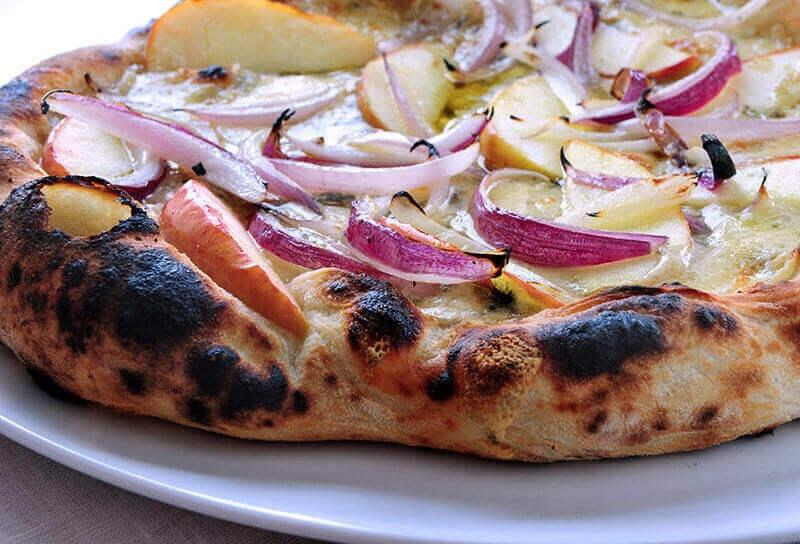 ---
Ingredients
1/2 batch White Wine Pizza Dough, about 14 ounces
1 Fuji apple, cored and thinly sliced
1 small red onion, sliced lengthwise
3 ounces Stilton cheese, crumbled
Flour or corn meal for transferring the pizza
Directions
Prepare the outdoor pizza oven or grill for cooking pizza.
Form the dough to roughly a 12-inch pizza crust. Depending on your personal preference, place the dough on a pizza peel with enough flour or corn meal beneath to allow the pizza to slide easily — or assemble your pizza on the work surface and then slide the peel underneath at the last minute. Either way, the less time the dough spends on the peel, the less likely it is to stick.
Top the dough with the apple slices, onion slices and Stilton. Transfer to the oven or grill and cook until the crust is done and the onions are browned.
Enjoy!