Recipes
Grilled Asparagus
Grilled asparagus is my go-to side, and we have shared our tips for grilling asparagus in the past. But, we have never published it as a recipe – until now. The secret is whisking together olive oil and lemon juice before grilling. The olive oil helps brown the veggies quickly, while the lemon juice reduces the smoke and flare ups you often create when grilling with oil. It also brightens the flavor.
If you have a Kalamazoo grill with a laser-cut vegetable grate, you know what to do. Simply grill the asparagus directly on the grill grate without fear of the spears falling through. If you have conventional grill grates, I still recommend grilling directly on the grate because you'll get better heat than you will in a grill basket. Lay the spears across the grate rods and use care to keep them in a perpendicular orientation so they don't fall through.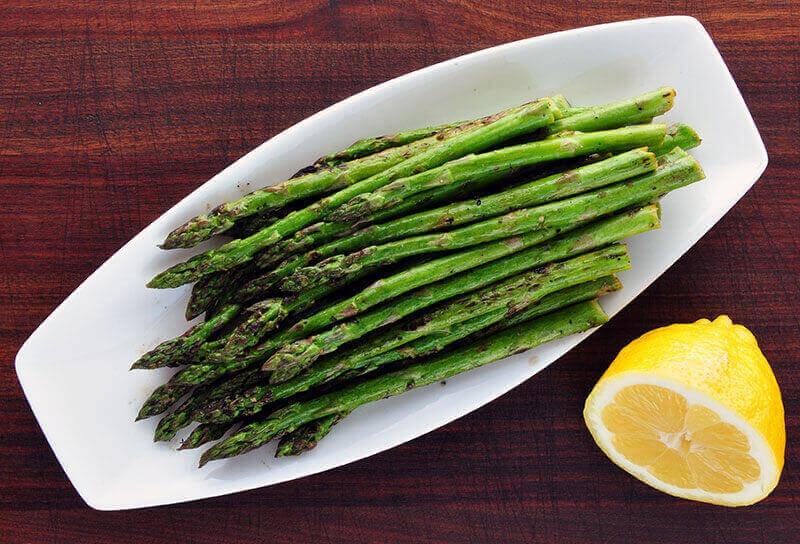 ---
Ingredients
2 tablespoons extra virgin olive oil
Freshly-squeezed juice of ½ lemon
1 bunch fresh asparagus spears
Fine sea salt
Freshly-cracked black pepper
Directions
Prepare the grill for direct grilling over high heat, about 700°F grill grate temperature.
Whisk together the lemon juice and olive oil. Cut the bases off the asparagus, and toss the spears in the olive oil. Season liberally with salt and pepper.
Grill directly on the grill grate, turning once, until the asparagus is marked by the grill and just slightly tender. This will take 2 to 4 minutes depending on the thickness of the spears.
Enjoy!