Recipes
Asparagus and Prosciutto Pizza
This is one of our favorite pizzas to make because it uses simple fresh ingredients and the results are delicious. The crispy, salty prosciutto pairs perfectly with the earthy taste of asparagus. The secret ingredient is crème fraîche which adds a delightful tangy flavor.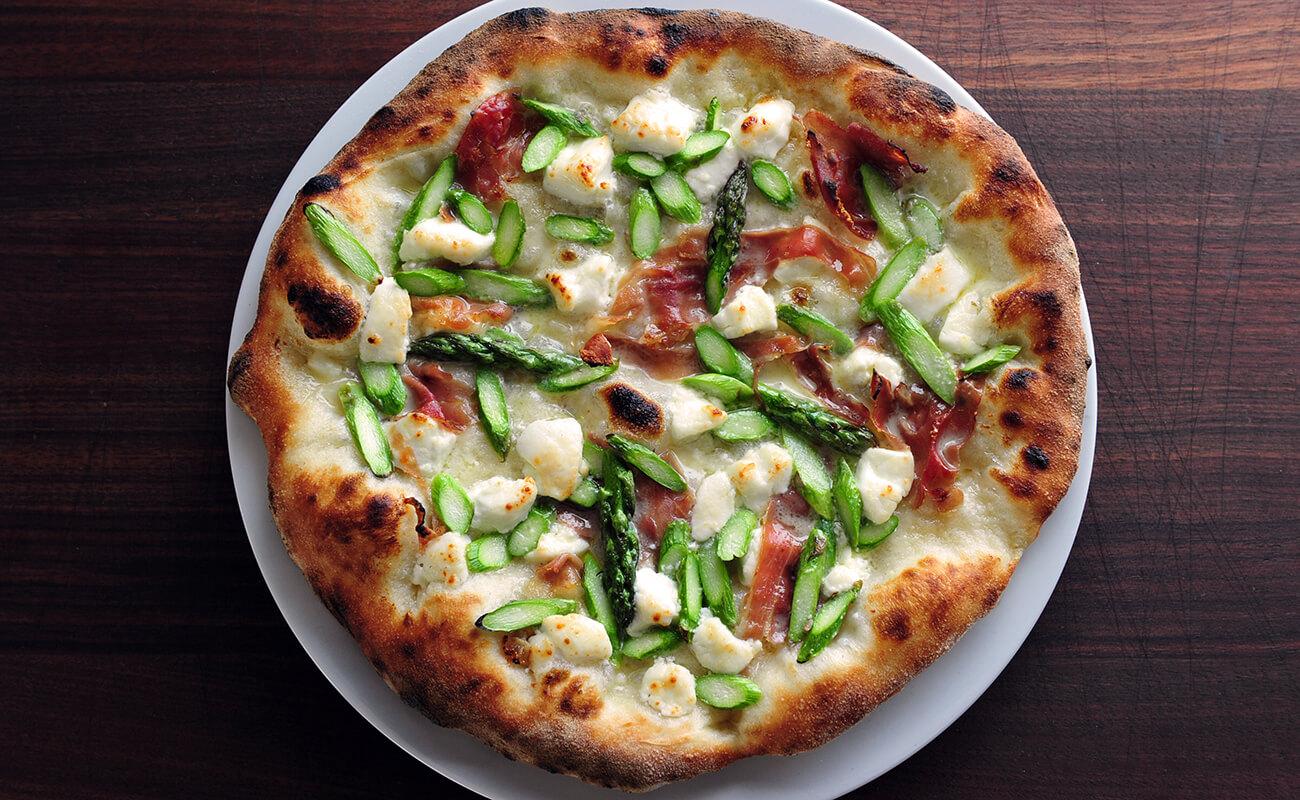 ---
Ingredients
1 10-ounce ball Artisan Fire Pizza Dough
Extra virgin olive oil
4 thick asparagus spears
2 tablespoons crème fraîche
4 very thin slices prosciutto
1 ½ ounce chèvre
Directions
Prepare the outdoor pizza oven or grill for cooking pizza.
Remove and discard the bases of the asparagus spears. Thinly slice the spears on an extreme bias (to yield long oval slices) up to the base of the tip. Toss the tips and sliceswith olive oil in a bowl and reserve.
Working on a lightly-floured surface (we use Caputo '00 flour), form the dough into a 10-inch pizza. Gently spread the crème fraîche onto the dough with the back of a spoon or a rubber spatula. Tear the prosciutto slices into smaller pieces and lay them on the crème fraîche. Add the goat cheese and the asparagus slices. Place the 4 asparagus tips on the 4 quadrants of the pizza. Drizzle with a small amount of olive oil.
Transfer the pizza to a pizza peel and then transfer to the oven or grill. Cook until the cheese is melted and the crust is browned. Cooking in a hot pizza oven will take less than 3 minutes. Cooking in a conventional oven at 500⁰F or on a grill will require closer to 10 minutes.
Remove the pizza and slice into quarters (each with an asparagus tip in the center) to serve.