The Hamptons, New York
Actress Gwyneth Paltrow describes her Kalamazoo outdoor kitchen as "heart of the house during the warmer months."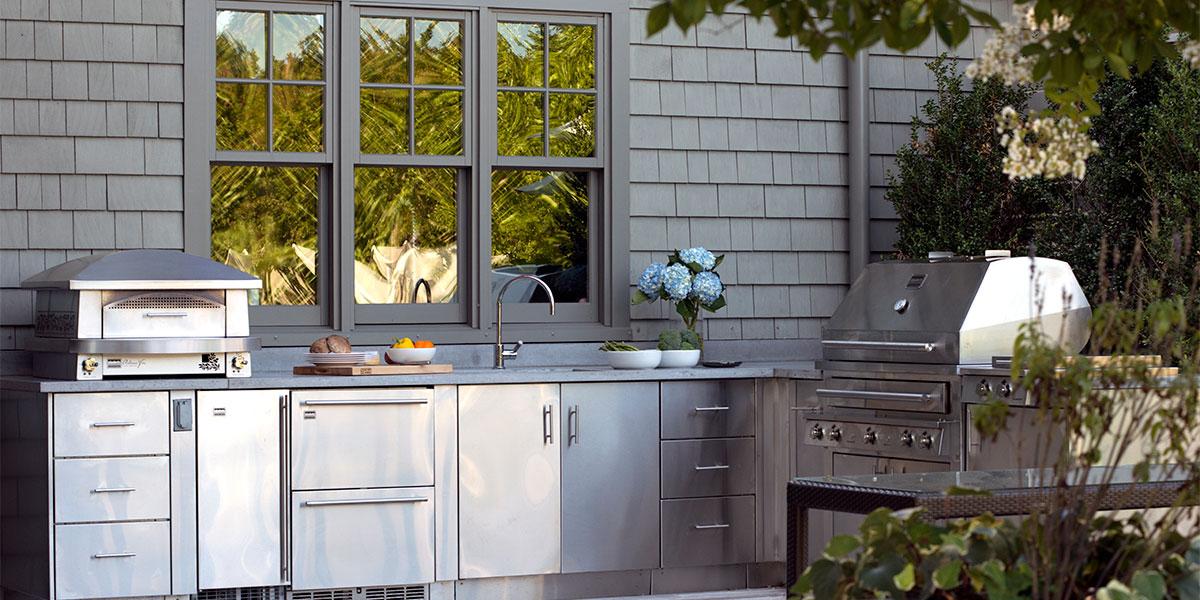 Situated in an exclusive section of The Hamptons, this impressive outdoor kitchen belongs to actress Gwyneth Paltrow. It was designed specifically with entertaining in mind.
Paltrow feels the space has really enhanced her lifestyle. "My professional grade outdoor kitchen by Kalamazoo has given my house and my summer meals a real upgrade. Beautiful and multifunctional, it has become the heart of the house during the warmer months," comments Paltrow.
The Kalamazoo Hybrid Fire Built-in Grill is the focal point of the kitchen. It has the capability to cook with gas, wood and charcoal, making it a seriously powerful, and seriously versatile, unit. Ample weather-tight cabinets were incorporated to maximize storage, allowing Paltrow and her family the convenience of keeping cooking utensils, silverware, and other necessities, outdoors all year long.
Powerful refrigerated drawers make the most of the space available, and keep groceries chilled at food safe temps - even on sweltering summer days. The Kalamazoo Artisan Fire Pizza Oven sits conveniently on the counter-top, and preheats in as little as 20 minutes. The overall result is a highly functional outdoor kitchen, which makes entertaining family and friends a joy.