South Glastonbury, Connecticut
This Kalamazoo outdoor kitchen is an entertainer's dream. It's fully equipped to function as an independent kitchen.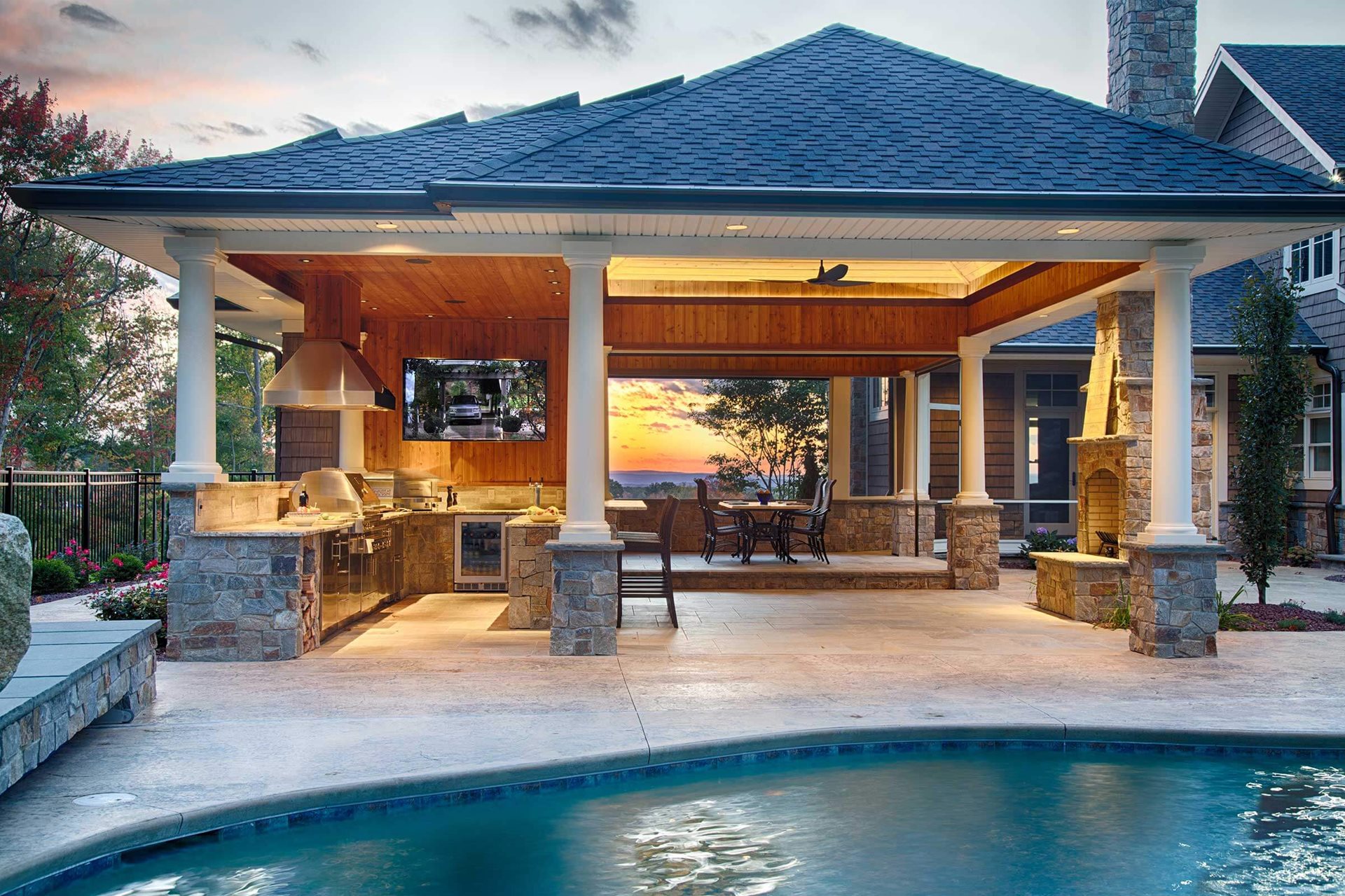 South Glastonbury, Connecticut
Perched above the scenic apple orchards of South Glastonbury, Connecticut, this impressive Kalamazoo outdoor kitchen is an entertainer's dream. The key design goals were to create a resort-inspired space that capitalized on the property's stunning views, and allowed the homeowners to entertain outdoors in comfort and style. The outdoor kitchen was created to function fully independently of the indoor kitchen, complete with a Kalamazoo Outdoor Dishwasher, ample weather-tight cabinetry, and powerful refrigeration units for both food and beverages. The K750HB Hybrid Fire Grill, Cooktop Cabinet, and countertop Artisan Fire Pizza Oven were all selected for their unrivaled cooking performance. No detail was spared in this thoughtfully planned out space; the green Unicom Quartzite floor tiles were imported from Italy, and the countertops are made from lapis beige granite. The surrounding space includes an outdoor dining room, wood burning fireplace, swimming pool and a multi-purpose sports court.
All photos by Caryn B. Davis Photography.
GET STARTED WITH OUR OUTDOOR KITCHEN PLANNING GUIDE
Our outdoor kitchen design team has compiled this handy guide chock-full of great advice and recommendations. It includes tips on getting started, planning your kitchen layout, selecting products and some key mistakes to avoid.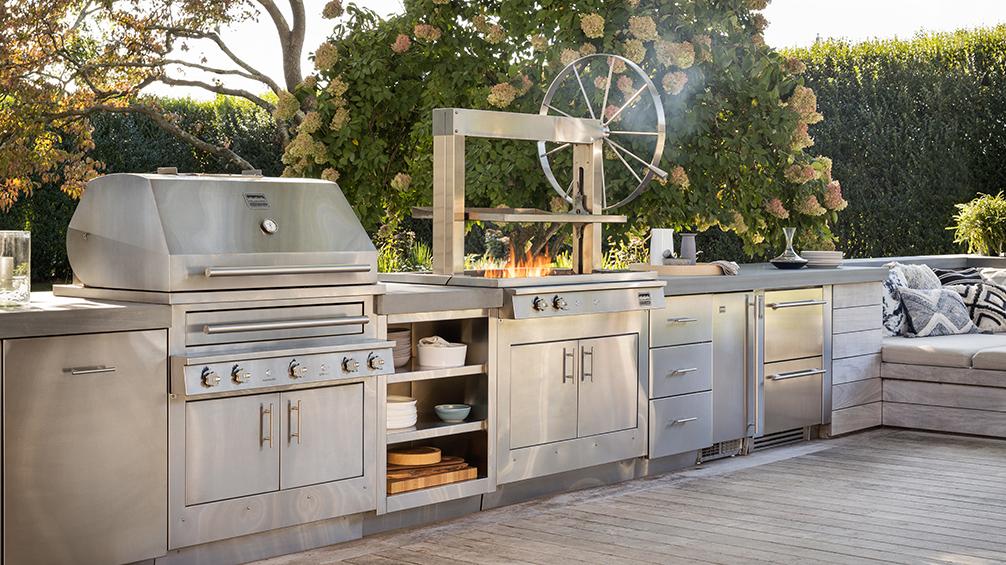 EXPERT DESIGN SUPPORT AT EVERY STAGE
Our team of expert designers is here to help create your dream outdoor kitchen. From space planning to product selection to installation support and everything in between, we can help. Leverage our experience to create an outdoor space to enjoy for many years to come. Let's get started today.