North Shore, Illinois
This large outdoor kitchen sits on the edge of Lake Michigan in Chicago's North Shore.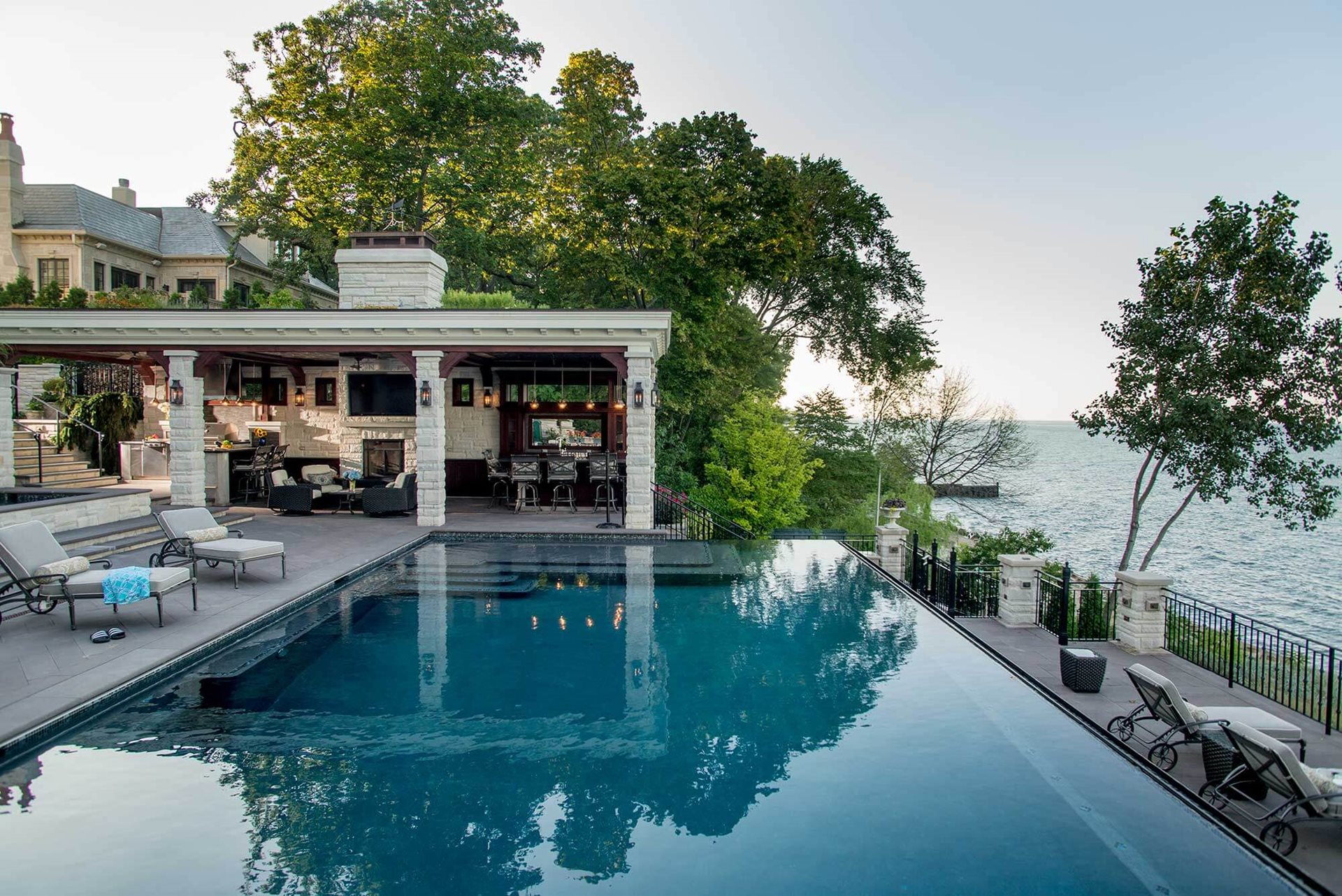 Situated on Lake Michigan in Chicago's prestigious North Shore, this large outdoor kitchen was designed for entertaining friends and family. The kitchen is comprised of three separate areas. The first is an alcove that houses ample outdoor refrigeration and freezers, and an under mounted double sink. The Hybrid Fire Grill is at the heart of the kitchen and is flanked by a double cooktop cabinet and several different forms of weather tight cabinetry for storage. Powerful ventilation is mounted above the grill to capture any smoke or grease and prevent it from bothering guests. The third part of the kitchen is the bar, which includes counter height seating, beverage and wine coolers, and a keg tapper so that the homeowners can enjoy their favorite beers on tap in their own backyard.
GET STARTED WITH OUR OUTDOOR KITCHEN PLANNING GUIDE
Our outdoor kitchen design team has compiled this handy guide chock-full of great advice and recommendations. It includes tips on getting started, planning your kitchen layout, selecting products and some key mistakes to avoid.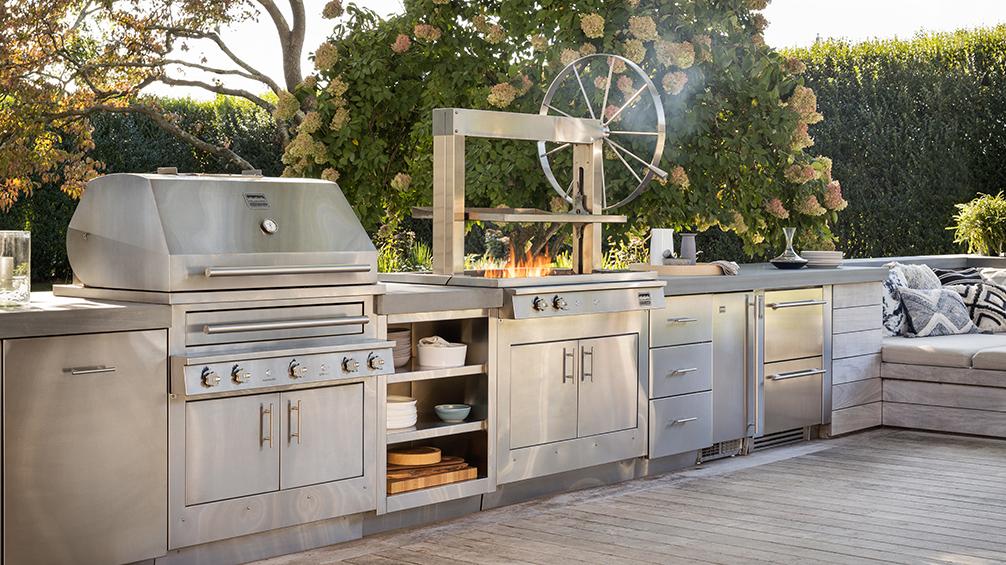 EXPERT DESIGN SUPPORT AT EVERY STAGE
Our team of expert designers is here to help create your dream outdoor kitchen. From space planning to product selection to installation support and everything in between, we can help. Leverage our experience to create an outdoor space to enjoy for many years to come. Let's get started today.