Gallery
Lindon, Utah
Surrounded by mountains, lakes and open skies, this transitional farmhouse located south of Salt Lake City is an outdoor lover's dream, with a sprawling three-season patio anchored by a wood and stainless steel Kalamazoo kitchen.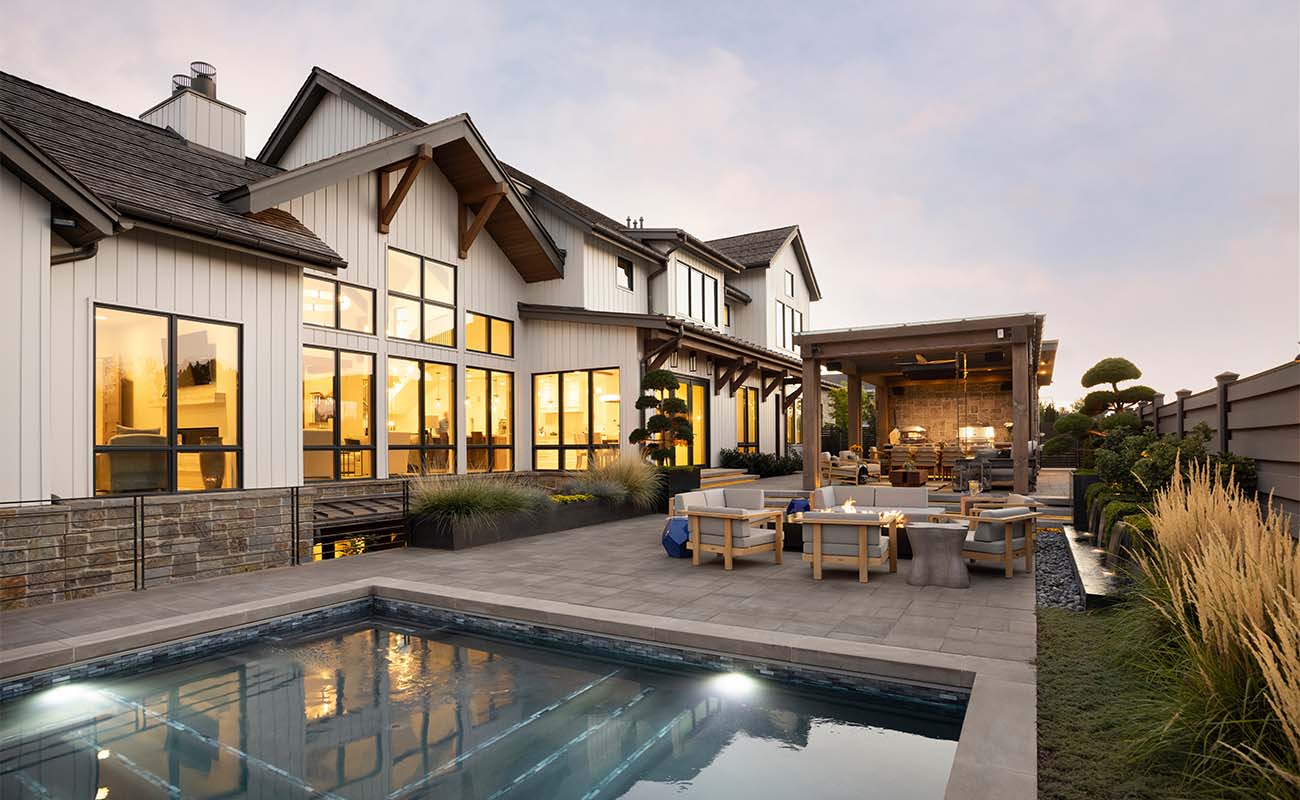 Lindon, Utah
By Magleby Construction
When Chad Magleby, President and CEO of luxury custom home builder Magleby Construction, decided to build his own outdoor oasis for his family's home in Utah, he was inspired by his father's philosophy: to build forever, generational homes that stand the test of time. He knew he wanted to invest in quality materials and appliances that would have lasting value.
Chad's goal was to maximize time spent outdoors and provide family and friends with a beautiful, comfortable place to focus on health and wellness. The intent was to create a completely integrated outdoor space that would flow seamlessly from indoor to outdoor, acting as an extension of the living area and providing an upscale outdoor dining experience that also felt inviting and relaxed.
The design solution includes natural stone finishes and solid timber framing that coordinate with the home's modern rustic aesthetic and reflect the surrounding environment. All electrical wiring and gas connections are discreetly routed out of sight to maintain clean lines. An outdoor trellis with a glass roof allows for natural light while protecting against the elements and creates a three-season patio for the family with the addition of fans and heaters.
To balance aesthetics and craftsmanship with functionality and longevity, Chad chose to build a Kalamazoo kitchen anchored by the sleek and powerful K750HB Hybrid Fire Grill and Artisan Fire Pizza Oven. Kalamazoo's coordinating Arcadia Series cabinetry in ipe wood provides serious durability and resistance to extreme weather while enhancing other natural finishes in the space.
Together, the grill, pizza oven and cabinetry complement the high-quality materials and caliber of design throughout the patio, and allow Chad to create memorable culinary experiences for friends and family. He is able to showcase flavorful dishes, all within an elegant, cohesive space where no detail is overlooked.
As he describes the space, "It's elevated living…it gives us a sense of transcendence from everyday, ordinary life. It's where I can get away from the noise and chaos of the world and give everyone a place to spend time together outdoors. It's magical."
Architect: Think Architecture
Interior Designer: Design Collective West
General Contractor: Magleby Construction
GET STARTED WITH OUR OUTDOOR KITCHEN PLANNING GUIDE
Our outdoor kitchen design team has compiled this handy guide chock-full of great advice and recommendations. It includes tips on getting started, planning your kitchen layout, selecting products and some key mistakes to avoid.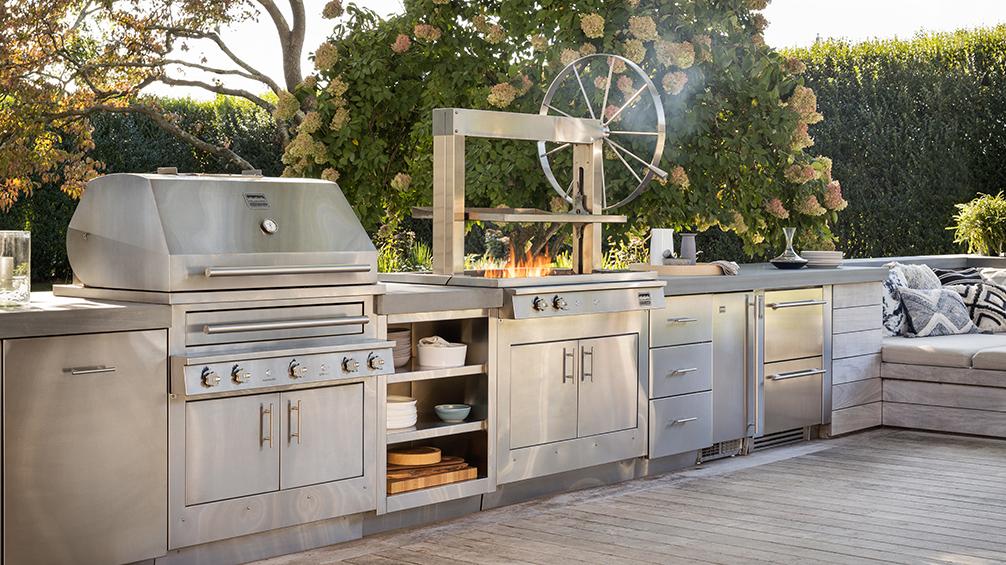 EXPERT DESIGN SUPPORT AT EVERY STAGE
Our team of expert designers is here to help create your dream outdoor kitchen. From space planning to product selection to installation support and everything in between, we can help. Leverage our experience to create an outdoor space to enjoy for many years to come. Let's get started today.