Fargo, North Dakota
A rooftop in Fargo, North Dakota is transformed into an entertainer's dream, complete with outdoor kitchen.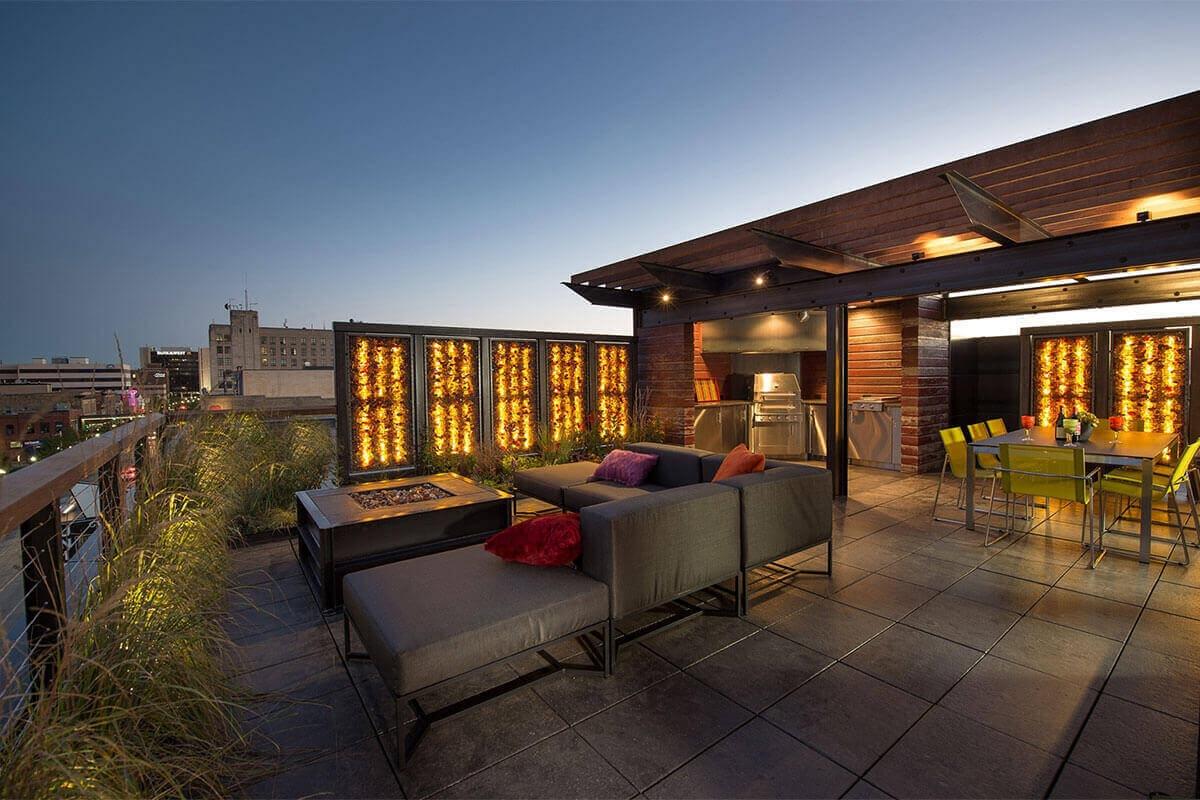 Fargo, North Dakota
By Brian Reinarts
Located high above downtown Fargo, ND, this rooftop packs a lot of living into a compact space, and gives the homeowners the ability to entertain outdoors all year long.
Their love of cooking is evident in the outdoor kitchen that is at the heart of the 793-square-foot space. A K500HB Hybrid Fire Grill provides the fire for their favorite meal of ribeye and grilled asparagus. Weather-tight cabinetry, an outdoor refrigerator and a sink keep the homeowner close to their ingredients and utensils, avoiding the need to leave guests and run indoors to get supplies.
Basalt in the floor tiles and around the fireplace, ipe wood in the railings and pergola, raw steel in the structural pieces and a "garden" of native prairie plants creates a durable, sustainable and clean design the homeowner calls "urban prairie." Screens made of steel, recycled glass and LED lights provide some privacy and protection from prairie winds.
Photo credit: Dan Koeck http://www.dankoeck.com/