Darien, Connecticut
This compact outdoor kitchen is located in the idyllic town of Darien, Connecticut. It's the ideal size for entertaining family.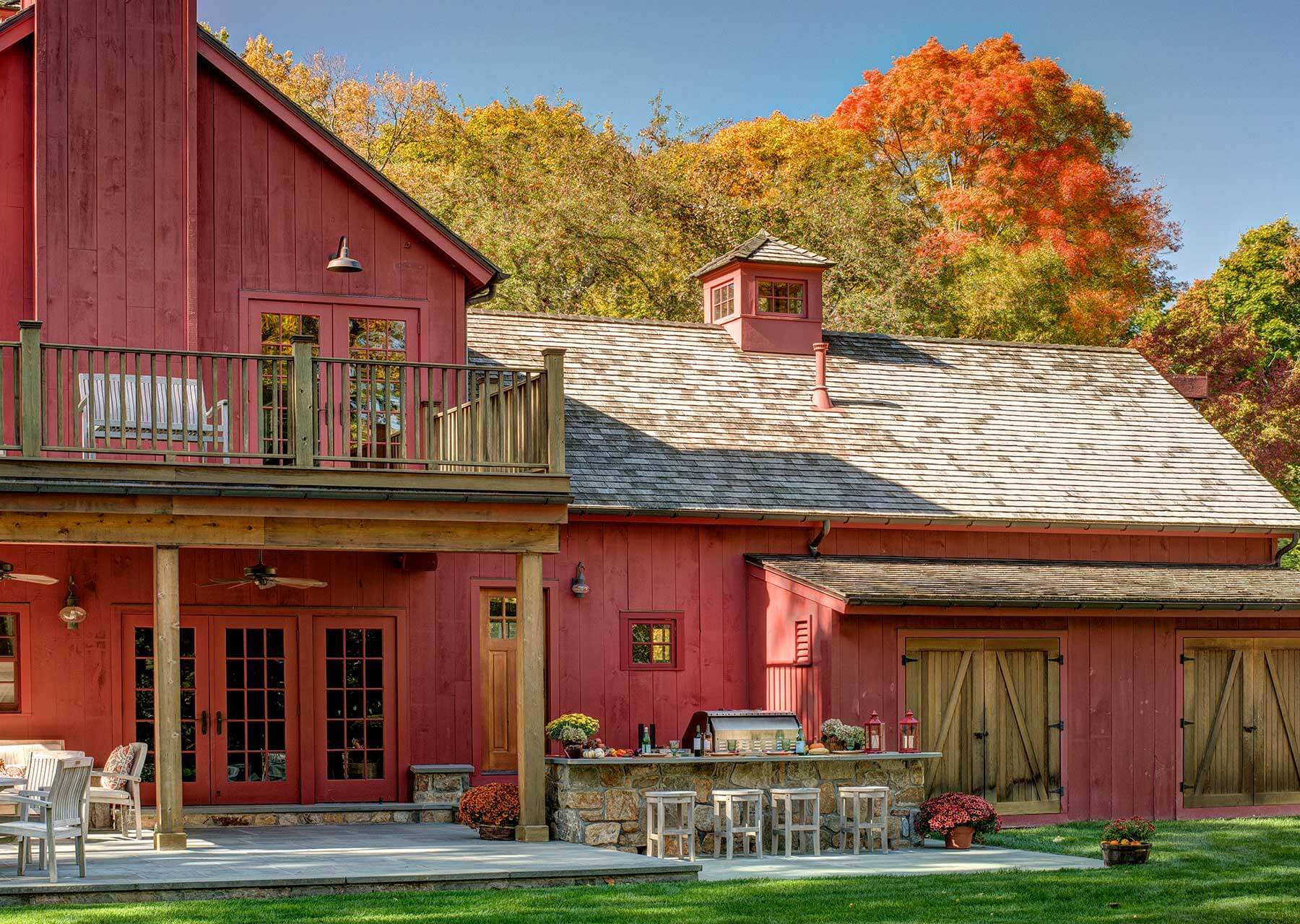 Located in the idyllic town of Darien, Connecticut, this rustic barn-style home is outfitted with a luxury Kalamazoo outdoor kitchen. Compact in size, the outdoor kitchen is ideal for entertaining family and friends.
The Kalamazoo Hybrid Fire Built-in Grill features three seriously powerful gas burners totaling 82,500 BTUs and a generous 726 square inches of primary grilling surface. The Hybrid Grill is not only the "best gas grill" there is – it also cooks with wood and charcoal. This means any grilling technique is at the homeowner's disposal – from searing and indirect grilling, to rotisserie roasting over a live wood fire. This all stainless steel grill is hand-crafted in the U.S.A. to the highest quality standards so that it can withstand even the harshest east coast winters.
A Kalamazoo Built-in Cooktop Cabinet flanks the grill and expands the kitchen's cooking capabilities, offering two gas burners. Stainless steel outdoor cabinetry was incorporated into the outdoor kitchen design for ample storage. All Kalamazoo Signature Series cabinetry is weather-tight, meaning that dishes, cooking tools and non-perishable food items can be stored outdoors all year long without moisture or debris seeping in.
The outdoor kitchen provides a place for the homeowners to grill, entertain and enjoy their picturesque surrounds.
GET STARTED WITH OUR OUTDOOR KITCHEN PLANNING GUIDE
Our outdoor kitchen design team has compiled this handy guide chock-full of great advice and recommendations. It includes tips on getting started, planning your kitchen layout, selecting products and some key mistakes to avoid.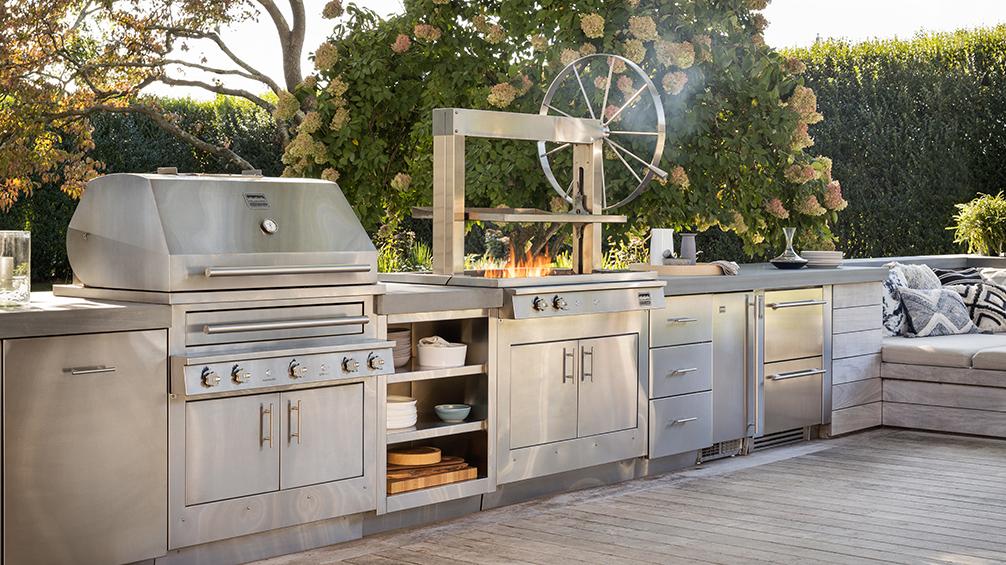 EXPERT DESIGN SUPPORT AT EVERY STAGE
Our team of expert designers is here to help create your dream outdoor kitchen. From space planning to product selection to installation support and everything in between, we can help. Leverage our experience to create an outdoor space to enjoy for many years to come. Let's get started today.